A national road campaigner believes he has uncovered Britain's worst pothole – which is 45 FEET long.
The giant crater first appeared on Bellwater Bank in Boston, Lincs., six years ago and angry residents have been asking their council to fix it ever since.
The 14 metre hole, which is half a foot deep, has been responsible for countless cars being damaged and locals say it looks more like a World War One trench.
Mark Morrell, 56, aka 'Mr Pothole', has travelled the length and breadth of the country on a one man mission to fix Britain's broken roads.
He believes the latest culprit is the worst one he has ever seen during his four year campaign to repair the nation's potholes.
The access road, which has a farm at the bottom of it, is mostly used by heavy machinery, meaning it has progressively worsened over time.
Dad-of-three Mark, a former utilities manager, of Brackley, Northants., said: "I must have seen over a thousand potholes in my time, and this is the worst in the country.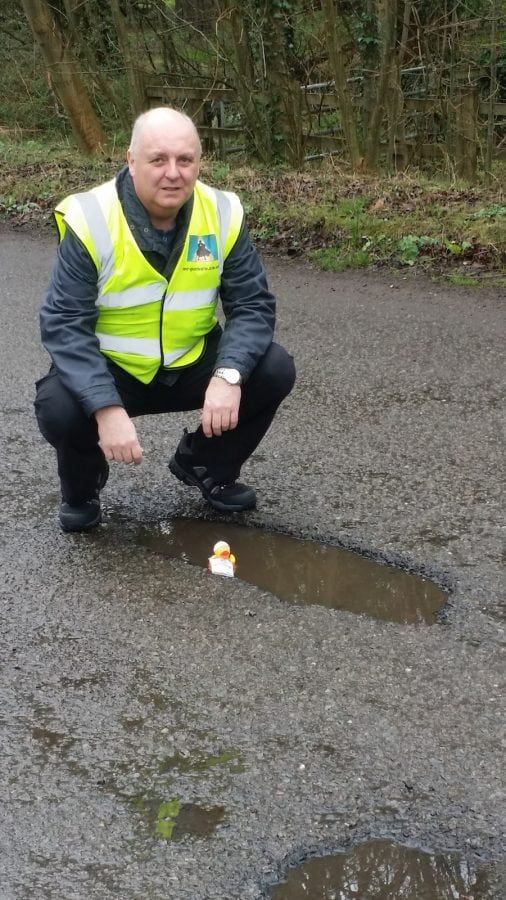 "You would not believe that road is a public road and its full of elderly people, so it's shameful that nothing has been done to sort it out.
"Because there's no footpath, they have to go down that road, and risk falling in or damaging themselves.
"A lot of them have been told that they need to stay active, but that's impossible when this hazard is there. They say its like a World War One trench.
"I've been involved in trying to get it sorted for around a year now, and we're prepared to take the next steps.
"We're more than willing to take them to court, if that's what it takes to get this sorted out."
Local resident Irene Seymour, 66, first contacted Lincolnshire County Council to report the problem four years ago.
But after being constantly passed from person-to-person and being told that the money to fix it wasn't available, she recruited the help of 'Mr Pothole'.
Gran-of-three Irene said: "It's been the bane of our lives for the last four years.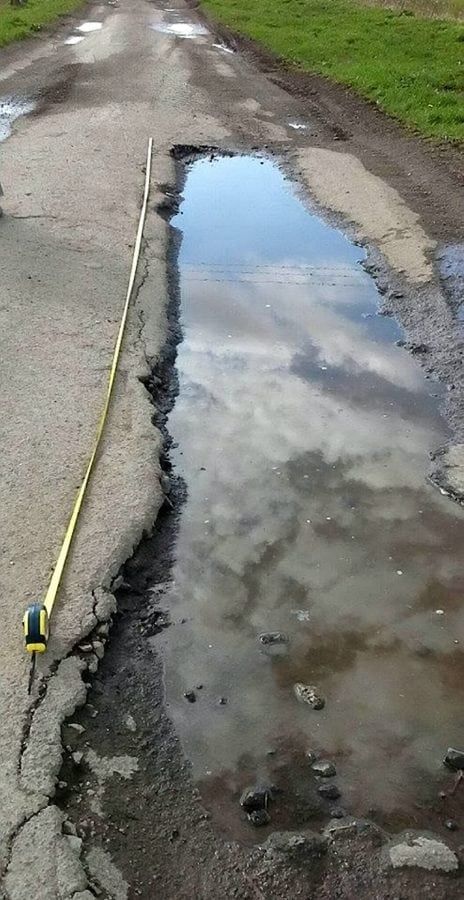 "I've been living here for 20 years, but over the last six years and hole has started to develop and get worse and worse.
"So far, the springs on three of my cars have gone because of that pothole.
"You have to either walk or drive through it to get anywhere, and every time you're risking damage.
"One of the ladies further down the street has a mobility scooter, and for her getting around is impossible.
"Even inviting friends over to stay has been made tricky by the pothole.
"Thankfully, because we're aware of it we take the necessary precautions and only drive at 5mph when we go through there.
"But if it were late at night, and somebody who doesn't know the road was driving down here, they could flip the car.
"If they were on a motorbike or something, they could be killed.
"There's a farm at the end of the road, so heavy machinery is coming down here day after day.
"That's constantly making it worse, and also doing damage to the machinery itself.
"I've been on the phone to the council again and again, but nothing has been done.
"All I ever get told is that it's going to be sorted in the next financial year.
"When it doesn't, they always say it's because of a lack of funding.
"I'm not sure what they have against us."
https://www.thelondoneconomic.com/food-drink/petrolhead-converts-vw-campervan-pub/14/08/