A city dubbed the 'Curry capital of Britain' is in a right pickle – after it was discovered that its rivers are being POLLUTED by the popular Indian dish.
An underground river which flows through Bradford, West Yorks, became stained yellow from food waste dumped by local curry houses.
The problem lies with Bradford's ancient plumbing system which means age-old buildings often dump their waste into its subterranean becks
One of the major culprits are Indian catering businesses whose washing-up pipes were not directed to the sewerage system.
Instead, each time they were cleaning their dishes the Bradford Beck a river which feeds into Yorkshire's River Aire – was being flooded with leftover curry.
Bradford has scooped the Curry Capital of Britain six times but its success as a gastronomic hotspot has sparked pollution problems.
Rob Hellawell, 49, is part of Friends of Bradford's Beck, which was set up in 2012 to address the problem of the pollution on the beck.
Since its set up they have been fighting to clear up the curry in the stream.
Environmentalist Rob was handed the task of finding a big curry source last year.
After six months of monitoring, he finally located a big offender located near another river, Westbrook Beck, another tributary of the River Aire.
Rob said: "It turned out the output was entirely innocent.
"It wasn't like the business owners were throwing waste curry out of their window, they were just washing their pots as usual and unbeknown to them it was landing in the beck.
"Once we made them aware of the problem they rectified it right away by changing the plumbing.
"We were delighted to finally clear up this large curry problem, but it is a problem all over Bradford.
"The old systems, at the time of the Industrial Revolution, saw businesses dump straight into the public watercourse.
"Nowadays there are a lot of new extensions built where washing machines are plumbed into the drains rather than the foul sewerage system.
"Builders see a drain and connect to it, without realising what it is."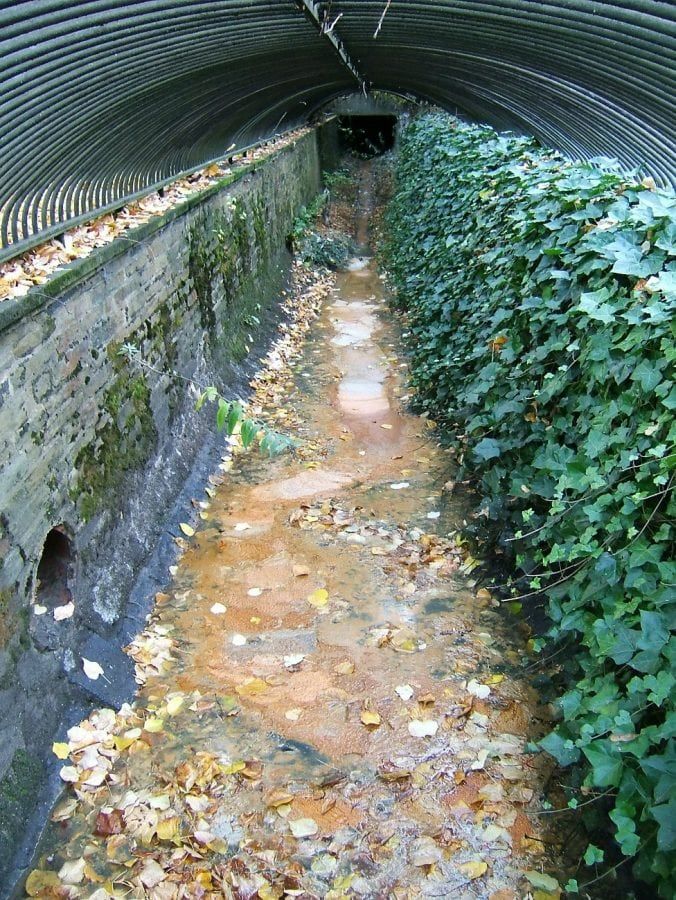 Bradford reputation as a curry hotspot is no accident.
The city boasts 200 Asian restaurants and employs almost 100,000 in the industry.
The large Asian population of the city is down to the demand for immigrants during the Industrial Revolution when the textile industry was thriving and Bradford needed more manpower.
Now that the textile industry has shrunk, the curry is king.
But the side-effect is that it now pollutes its beck.
RELATED 
https://www.thelondoneconomic.com/must-reads/a-cocky-artist-has-highlighted-the-towns-potholes-by-drawing-large-penises/16/04/