The boss of a dogs home who swindled the charity out of nearly £1 million donations before blowing the cash on a lavish lifestyle has been jailed for five years.
Crooked Simon Price, 53, the ex-chief executive of Birmingham Dogs Home, pocketed cash left by animal lovers in their wills along with his 39-year-old wife Alayna Warner.
Suspicions were raised after Price forked out £75,000 on his nuptials to Warner, the charity's Commercial Manager and Head of Fundraising.
A court heard Price splashed the money funding the luxury wedding and on a gambling addiction, while his wife paid off her credit cards and bought a house.
During their four-year crime spree, the scheming fraudsters even stole the proceeds of a £400,000 bungalow which had been bequeathed to the charity.
Birmingham Crown Court was told another wellwisher left £60,000 to the charity in their will which the couple also plundered.
Price, of Solihull, West Mids., was arrested by officers at Birmingham International Airport as he returned from Barcelona on November 10 last year.
He admitted ten counts of fraud by abuse of position totalling around £640,000 between February 2012 and October 2016.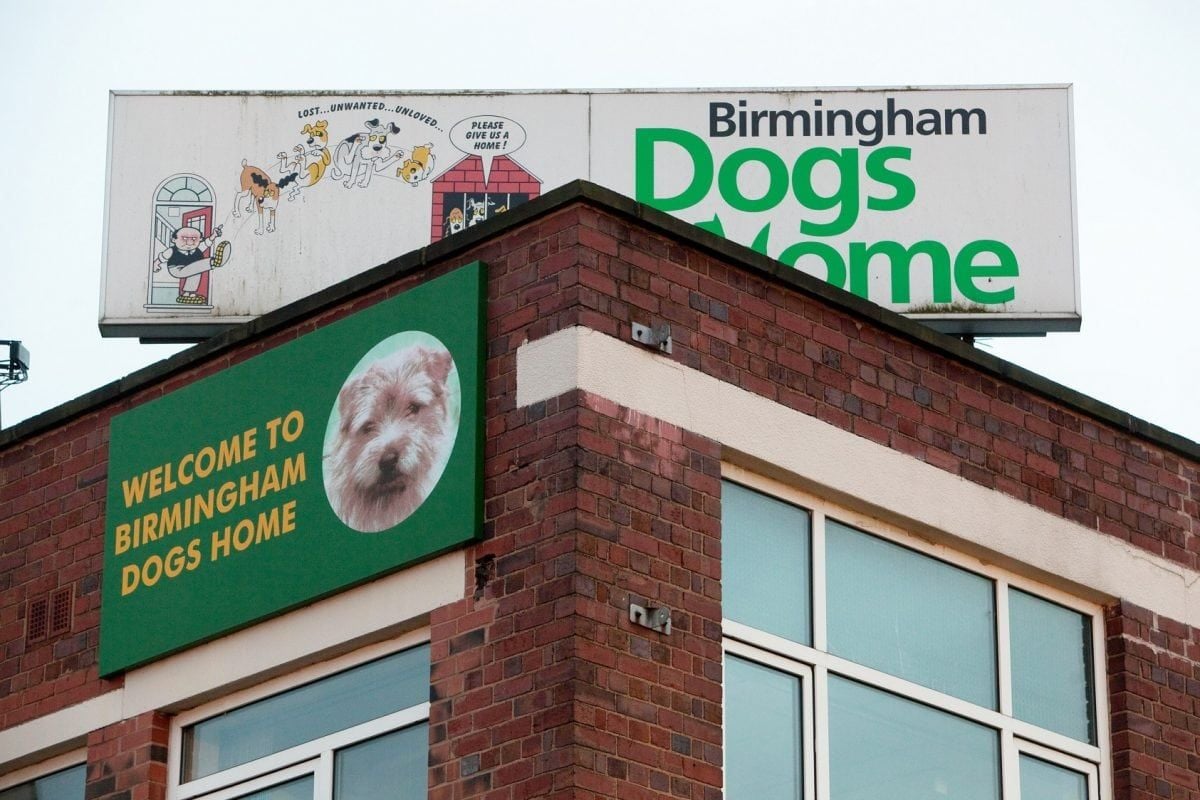 Warner, of Sutton Coldfield, West Mids., who has now split from her husband, admitted five counts of fraud by abuse of position totalling around £254,000.
Yesterday (Fri) Price was caged for five years while his tearful pregnant wife avoided jail after being handed a two year prison sentence, suspended for two years.
Sentencing, Judge QC Patrick Thomas, told Price: "This company depends on public donations.
"You were trusted, you had power of the bank accounts, although you were in the midst of a gambling addiction I can not accept it as a real mitigation.
"The extensive harm you have done after stealing means you must have weakened the public trust in the charity.
"That is likely to have a significant effect on the charities income.
"You went to Spain but not for a very long time, you came back to face the music, but you had tried to throw away the hard drive to your computer and that failed, as it had a backup system with all the information."
Turning to Warner, the judge added: "You were in a position of trust and you abused that position just as did Mr Price.
"You were encouraged by Mr Price to do it, he was an obvious dominate figure in your relationship but you did act on your own purpose.
"With his instructions, you used the money to clear credit cards and on other things.
"This had all come to light when Mr Price made a last ditch attempt cover it all up. That promoted you to make an admission to a trustee at the charity.
"The real mitigation in your case is that you show real remorse.
"You have a child with a significant disability and are pregnant with another child and no court could ignore that."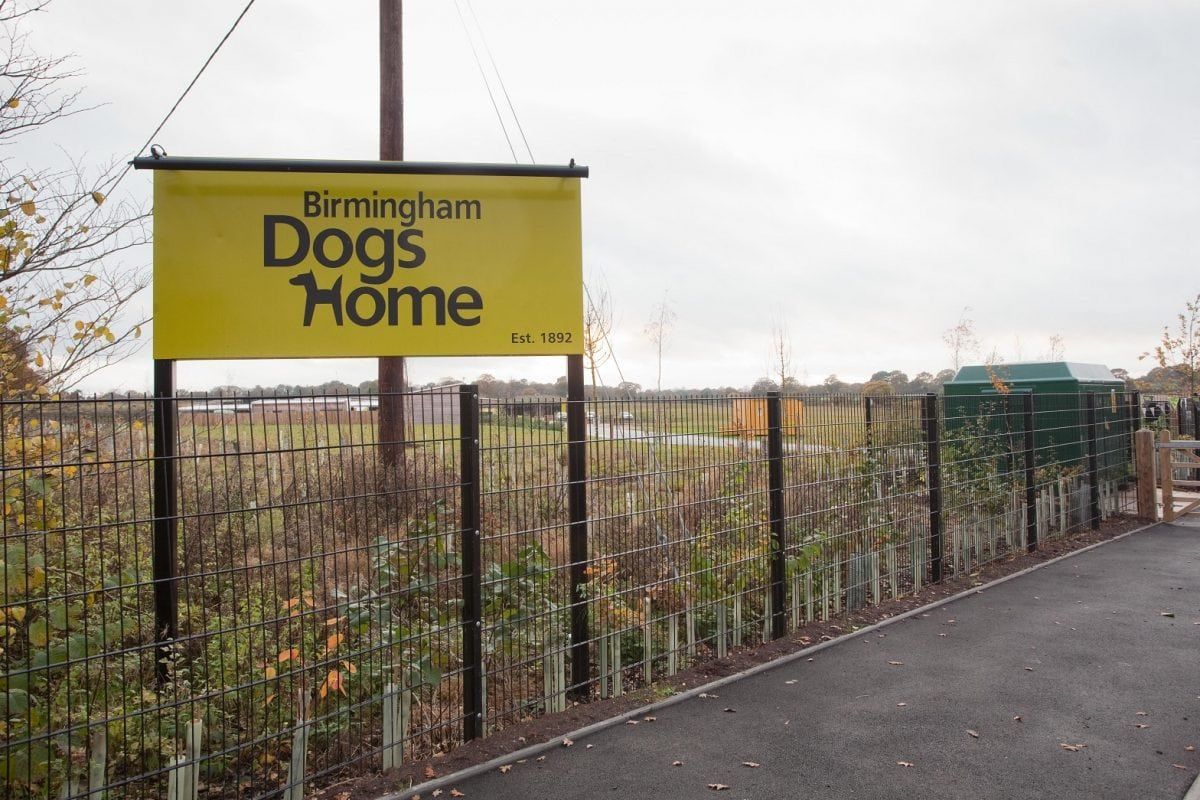 Prosecutor Madhu Rai said Price had claimed to have blown over half a million pounds on online gambling.
He added: "The money that was stolen by Mr Price was then spent on the online gambling site Betfair.
He stated in an interview with the police that he had lost £570,000 from online gambling.
"There was significant planning and the activity was over a sustained period of time.
"Staff say the feel let down by Alayna's actions.
"She used the money to pay off credit cards, her wedding, and some went on a house, although she has given some of the money back to the charity."
Birmingham Dogs Home, founded in 1892, had £2.7 million in donations and legacies in 2015 – including one gift of £1 million alone.
The charity helped re-home 3,356 dogs in 2015 and Price was previously hailed "the real hero" for overseeing a move to a new £5.5 million site in Solihull.
The charity has several patrons, including the mayors of Birmingham and Solihull, Lord Aylesford and the Chief Constable of West Midlands Police, Dave Thompson.
Patrick Maggs, defending Price, said: "He is deeply ashamed, he headed for the hills but came back to face the music.
"He blames no one else but himself. His explanation is the gambling addiction however he accepts high culpability."
Harpreet Sandhu, defending Warner, said: "Her offences are characterised as opportunistic at most, she has no previous convictions.
"She is the sole carer of a three-year-old daughter, a daughter who has a significant slight problem with her sight, and is also heavily pregnant."
After the case, Detective Constable Arron Cox, of West Midlands Police, said the pair's home plus another property they owned had been seized by the force.
He added: "We have control of those properties and will be looking to seize them under the Proceeds of Crime Act and sell them, with the profit being handed back to the Dogs Home.
"We will also be looking to take whatever other assets or cash the couple has that we can show was accrued through this fraud and again refunding the charity.
"This fraud was motivated by pure greed: between them they took home handsome salaries but still felt the need to steal from the charity.
"And of course they were taking money that had been donated by generous people in the West Midlands and beyond − money that was earmarked for animal care but instead was splashed on gambling and a lavish lifestyle."
RELATED
https://www.thelondoneconomic.com/must-reads/weird-news/couple-filmed-romping-london-night-bus/22/12/