A bogus taxi driver has been jailed for carrying out a terrifying rape on a drunk woman after a night out.
Robert Halliday, 42, was sentenced to 13 years at Leicester Crown Court by judge Philip Head on Friday (8/8).
The women who'd been on a night out with a friend in Leicester last November when she mistook Halliday's Ford Focus for a taxicab.
But instead of taking her home he drove her to a remote spot where he raped her twice and subjected her to a "degrading and humiliating ordeal".
The court heard that the victim was so traumatised by the attack she later tried to kill herself by taking an overdose.
Judge Head said he was sure the defendant planned to accost a vulnerable woman that night, before spotting the victim "very much worse for wear".
He added: "She was barefooted, weaving and failing to hail a taxi. You moved on her and lured her into your car and drove her to a secluded area near a cemetery.
"You made her get in the back and raped her, you then drove her to McDonald's in Wigston and abandoned her.
"You were sufficiently alive to the risks of what you'd just done that you drove past there several times to see whether there was any police activity, which there was.
"The next morning you put all your clothes in the washing machine and took your car to a car wash for an external and internal clean."
The women however raised the alarm straight away and police arrested Halliday later that morning.
During last month's trial Gordon Aspden, prosecuting, said Halliday was "cruising around the city centre" and "It was the opportunity he had been waiting for" when he saw the victim.
He added: "In drink, she confused the defendant's car for a passing taxi and climbed into the vehicle without question or hesitation.
"She didn't realise until it was too late that the defendant wasn't a taxi driver.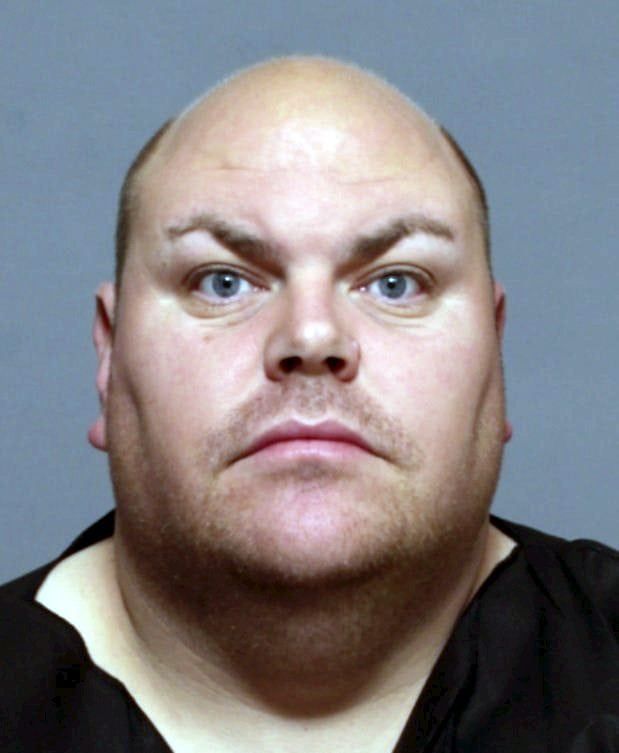 "After a while she realised he was going in the wrong direction and it was at this point dread, fear and anxiety set in."
He said the defendant was "angry and aggressive" after she had urinated in fear in his car.
Halliday, from Oakham, had denied raping the woman, claiming it had been consensual sex but following a nine-day trial last month a jury convicted him of two counts of rape.
He was jailed for 13 years with a further seven years on licence. He was also ordered to sign the sexual offenders register for life.
In July 2015, Halliday was arrested for a "strikingly similar" incident, when an intoxicated woman in her 20's was said to have mistaken the defendant for a taxi driver in Nottingham – but the allegation of sexual assault was never prosecuted as the complainant told the police she "could not go through with a trial for personal reasons".
After the sentencing Detective Constable Chris Sherwin, the investigating officer, said:
"Throughout this investigation Halliday had continually denied attacking this woman, but thanks to her prompt actions when she left his car, we were able to gather a weight of evidence to prove to the jury what had really happened.
"It is thanks to her courage in coming forward and raising the alarm so quickly that we have been able to build a successful case against him.
"I really hope this will help bring her some degree of closure after the horrific events of that evening and enable her to move forward in life."
https://www.thelondoneconomic.com/must-reads/impotent-sex-fiend-who-used-viagra-in-a-failed-bid-to-rape-a-drunk-woman-is-jailed-for-six-years/10/06/