A racist middle-aged yob has been fined for shouting abuse at a group of Muslims in the street – and asking them if they were "planning a terrorist attack".
Neil Hotchkiss, 44, shocked passersby when he ranted at a businessman and his friends for seven minutes last Friday (7/7).
Street vendor, Selasie Clarke, 42, captured bald-headed Hotchkiss on camera and posted pictures of him on Facebook and contacted police.
Hotchkiss was arrested and on Monday (10/7) he appeared at Worcester Magistrates'
Court where he admitted two counts of acting in a way likely to cause harassment, alarm or distress, which was religiously aggravated.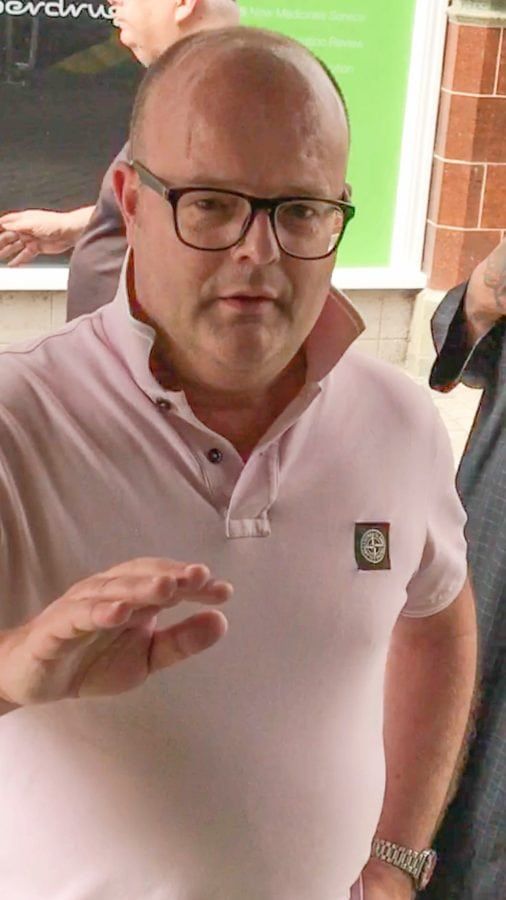 Hotchkiss, of Worcester, was handed a community order for 12 months and ordered to wear an electronic monitoring tag until October.
He was also ordered to pay two lots of £50 compensation, an £85 victim surcharge and £180 costs.
The court heard the victim and his friends were chatting outside Mr Clarke's Jamaican food trailer, Jamaica Wah Gwaan, in Worcester when Hotchkiss confronted them.
Mr Clarke said he and friends were chatting when Hotchkiss approached them and said: "What are you doing? Are you planning a terrorist attack?"
Mr Clarke, who grew up in Jamaica but has lived in England for nearly two decades, said: "Some of the guys were dressed in Muslim attire.
"We are not typically English looking but two of us are English and two are not.
"He started to say, 'your kind are not welcome here, in this country.'
"He was ranting on and saying a lot of horrible stuff.
"It was just horrendous.
"It was aimed at Muslims and foreigners. He thought we were foreigners because we are not white. He was so wrong.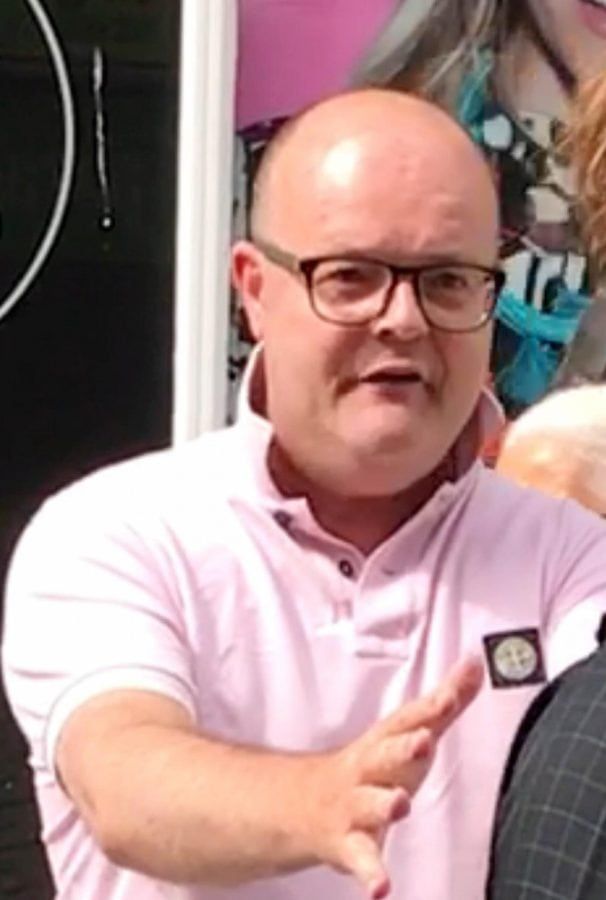 "I was shocked because I've never experienced that in my 18 years of living in this country.
"It was horrible. After it sank in, it bothered me.
"I didn't know it would affect me that much but it really did.
"A total stranger came up to me because they saw i on social media and they apologised on his behalf.
"A lot of people have come and said he doesn't represent Worcester.
"It was nice. People made me feel a little bit better."
Mr Clarke said his friends left but Hotchkiss later returned to his food trailer and made threats towards him.
Superintendent Kevin Purcell, of West Mercia Police, said: "This was a very nasty unprovoked incident that has no place on our streets.
"I am pleased that my team responded in a timely manner and Neil Hotchkiss was dealt with swiftly by the courts within a few days.
"I am proud that the police follow up to our victims has been appropriate and supportive.
"Any type of hate crime appals me.
"I think all of us that live in this county would say in relation to any form of hate crime the phrase, 'not in my name'.