An East European criminal who tried to smuggle an assault rifle into Britain has been jailed for 22 years.
Marek Platko, 28, a Slovakian national, had arranged for the 'self-loading' gun to be sent into the UK by having it carefully stashed inside a van.
Platko who was living in Anfield, Liverpool, when he concocted a plan to smuggle a massive amount of arms over the Channel.
Border Force officers stopped a van coming through Dover in April and searched it – before putting it through a vehicle scanner.
The driver, Peter Kral, also from Slovakia, claimed he had been to the Czech Republic to pick up a racing buggy for his boss.
But a foam-filled concealment in the front of the van contained a self-loading, semi-automatic gun – and a huge stash of bullets.
National Crime Agency (NCA) investigators were called after officers discovered a eight kilos of loose ammunition and two magazines.
Kral's phone was full of text messages from Platko – one of which translated as 'the foam is still drying up' – leading to his arrest.
Two days later, Platko arrived at Liverpool Airport from Prague where he was busted by NCA officers and remanded in custody.
Kral, 41, stood trial alongside Platko last week at Canterbury Crown Court, – but was acquitted.
A Czech man, Radek Dobias, 38, who was living in Bootle, Merseyside, is also wanted for questioning in connection with the importation.
Darren Herbert, of the NCA, said: "The gun and ammunition seized as part of this investigation had the potential to cause untold damage had they found their way into criminal hands.
"For this reason, the criminal use of firearms is a priority threat for the NCA and wider UK law enforcement.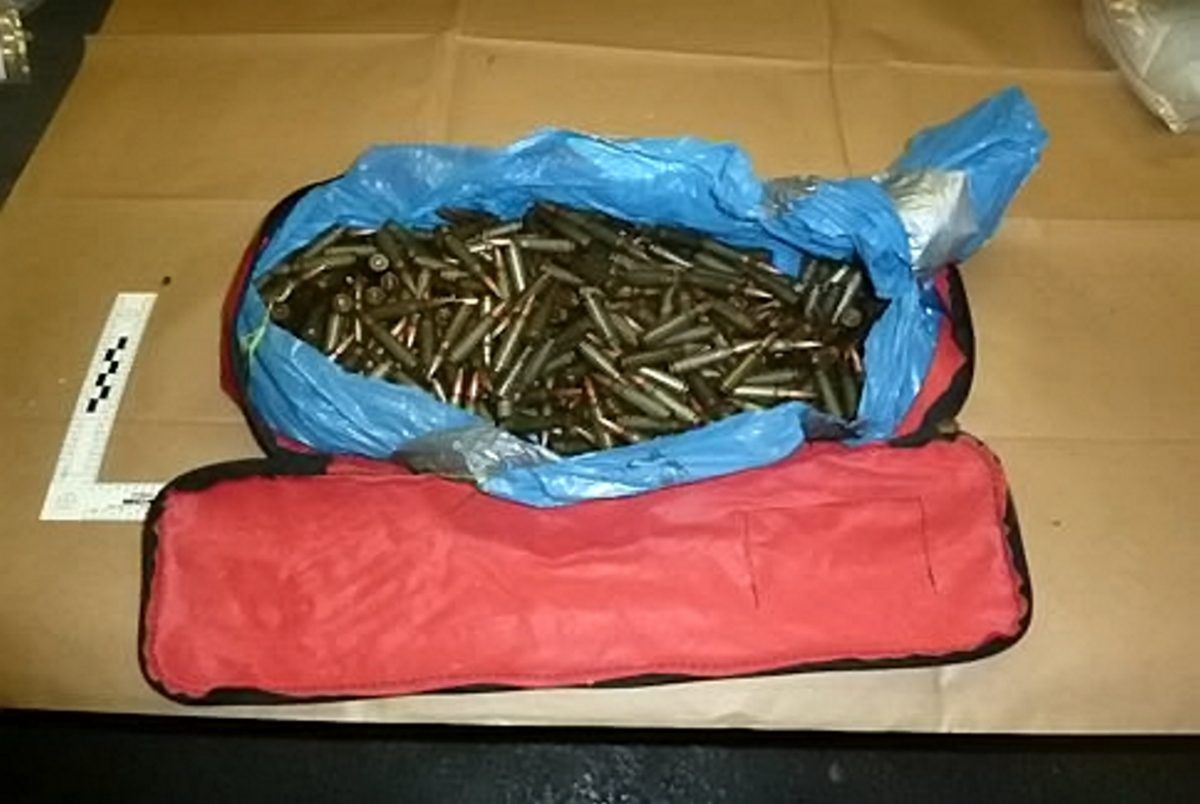 "The NCA works closely with Border Force as well as international partners to disrupt the flow of firearms into the UK."
Nick Drinkal, Deputy Director of Border Force South East and Europe said: "This was a highly sophisticated concealment in a van that had been specifically modified for smuggling purposes.
"This case demonstrates not only the value of the training and expertise of the Border Force officers who detected these items it also demonstrates the commitment and dedication by Border Force to protect communities across the UK from this type of crime.
"We are determined to prevent deadly weapons such as these from reaching the UK's streets – our work led to the seizure of more than 10,000 offensive weapons last year."
By Daniel Hammond