These adrenaline-inducing pictures show the moment 50 helmet-clad racers sent dirt flying in the air as they swerved round hairpin bends – on lawnmowers.
Competitors took to their modified ride-on motors to win four challenges, hitting speeds of over 50mph as they hurtled over twists, turns, rollers, and even jumps.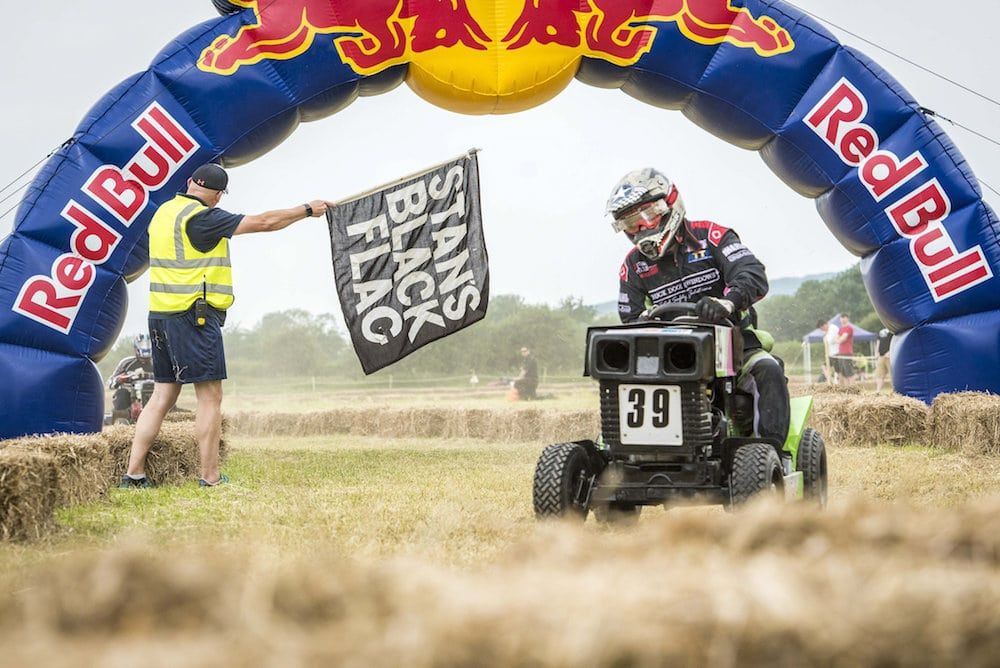 The British Lawnmower Association event took place in Cheddar, Somerset, with the aim of putting a new spin on a "quintessentially British" sport, on Saturday.
Both experts and novices could take to the turf in an attempt to weed out the competition over the four quirky tracks, with only one winner for each.
Peter Reeves, from the British Lawnmower Association, said: "Cut it is a completely unique event designed to celebrate the quirky sport of lawnmower racing.
"From rollers, uphill and downhill sections, twists, turns, jumps and hoops, competitors and spectators can get involved and expect really nail-biting viewing – often racers are neck and neck to the finish line."
Designed by Red Bull. in partnership with the British Lawnmower Association, the four races included a timed 100m flat sprint, and an eliminator, where the racer in last position on each lap was removed.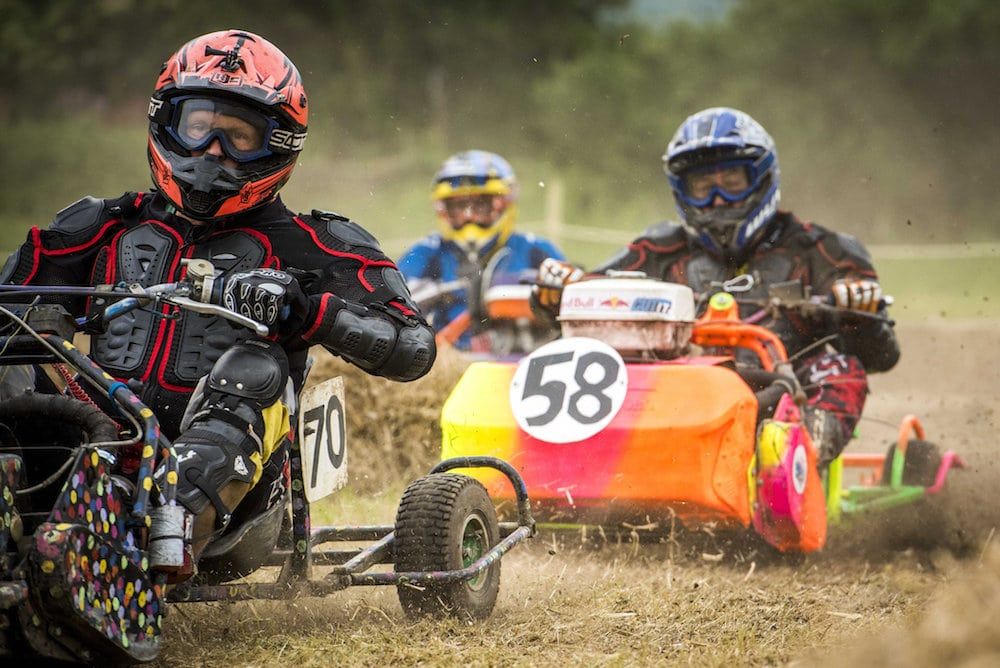 In the third race, riders were awarded points depending on what position they finish each lap in, with a total of 10 laps.
Finally, in the 10-lap "Joker" race each rider was allowed to use a shortcut once.
The event was open for anyone over 18 to enter.
https://www.thelondoneconomic.com/sport/soldier-chases-rolling-cheese-to-record-21st-win-becoming-the-gratest/28/05/