This is the touching moment a baby giraffe met her dad for the first time.
Little Rafiki has lived in isolation with her seven-year-old mother Imara at Phoenix Zoo in Arizona since her birth in June.
Zookeepers wanted to her separate from her father Miguu, nine, until she was ready to encounter a male giraffe of his size.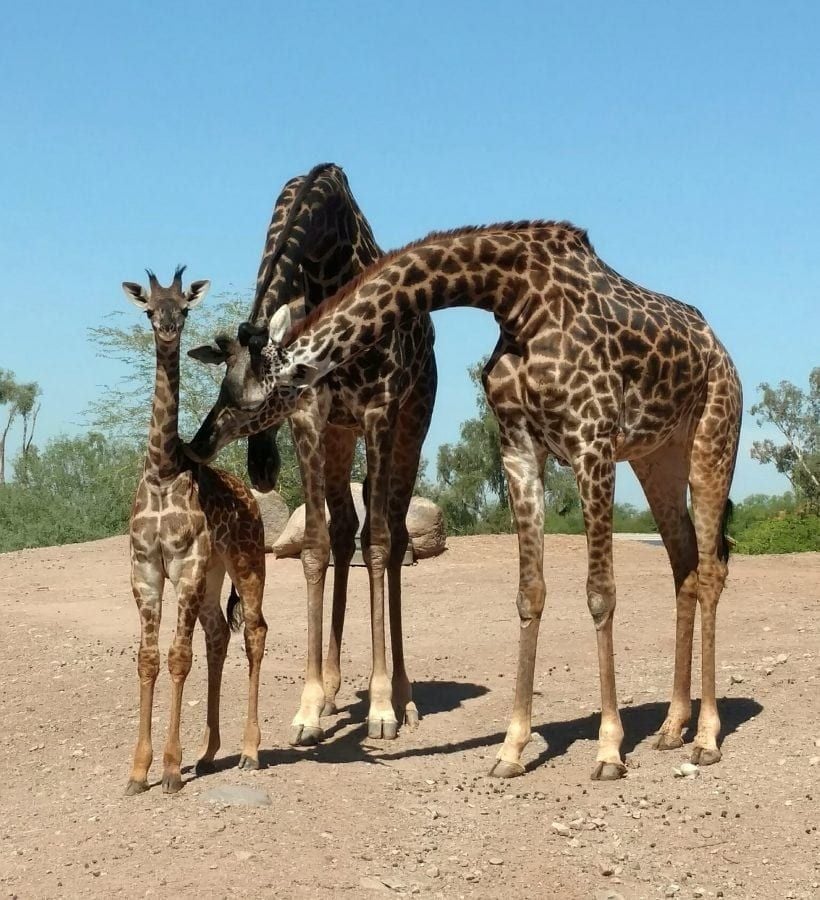 But on he morning of September 6 zoo staff decided the time had come for the meeting to take place.
Zookeeper Amanda Jock, 32, said: "Miguu went to Imara first because he hasn't seen her in a while so he focused on her.
"Then he went to Rafiki. He just bent down and was smelling over her body to identify her."
Amanda, who has worked at the zoo for half a decade, added: "It was so sweet."
Staff were worried that introducing Rafiki to her father when she was a newborn would be too intense for the the little calf.
"He's so much larger and he kind of pushes the girls around a little so we wanted to make sure she could handle that," Amanda explained.
"We didn't want her to get overwhelmed."
The opposite was the case when the pair finally made their acquaintance: "Rafiki wasn't scared of him at all," she added.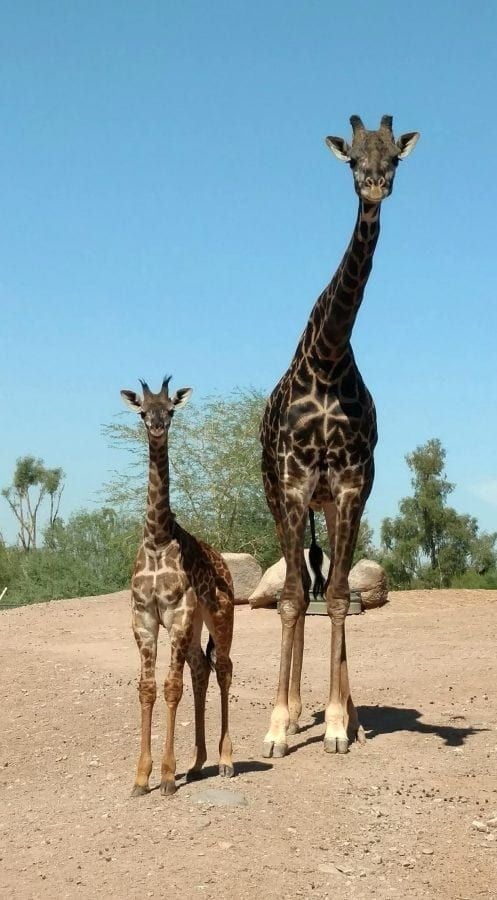 "I wasn't sure if she would be a bit nervous, but she didn't care — she went right up to him and was excited to meet him."
Romance was in the air as mother and father were reunited for the first time in months: "They haven't been able to spend time together in a long time," said Amanda.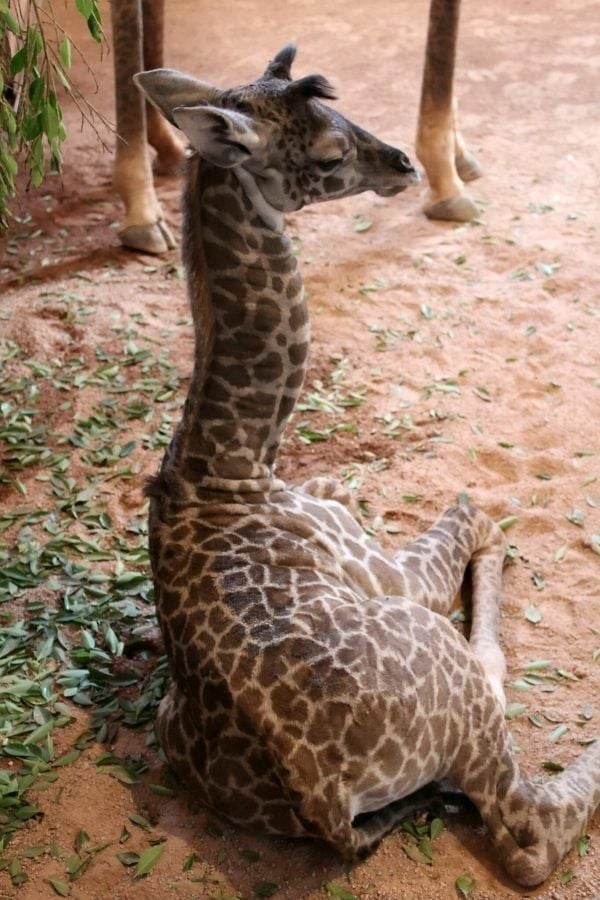 "They can see each-other through the barn but they haven't been able to touch or smell each other."
The emotional get-together brought a smile to the faces of onlookers and zookeepers alike, and is a sign of more family bonding to come.
"They'll definitely spend more time together now."
"In the mornings they can graze together before Rafiki needs to go for some quiet time at midday."
Amanda added: "It was wonderful to see her running around with her dad. Now the whole family is together at last."
https://www.thelondoneconomic.com/must-reads/escaped-parrot-tells-firefighters-sent-to-rescue-it-from-a-roof-to-f-off/13/08/