A mum was left sobbing after Border Force officers seized £4,600 worth of cannabis she was trying to bring home for her daughter – to help stop her 300 daily seizures.
Teagan Appleby suffers hundreds of seizures every day thanks to a rare genetic disorder which trials have shown is relieved by taking cannabis.
But mum Emma Appleby, 35, was forced to take matters into her own hands after the NHS denied her daughter a prescription for THC-laced medicine – the only currently known cure to her 300 daily seizures.
The nine-year-old was diagnosed with a rare chromosome disorder and severe Lennox Gastaut Syndrome epilepsy when she was four-years-old and has suffered constant fits ever since.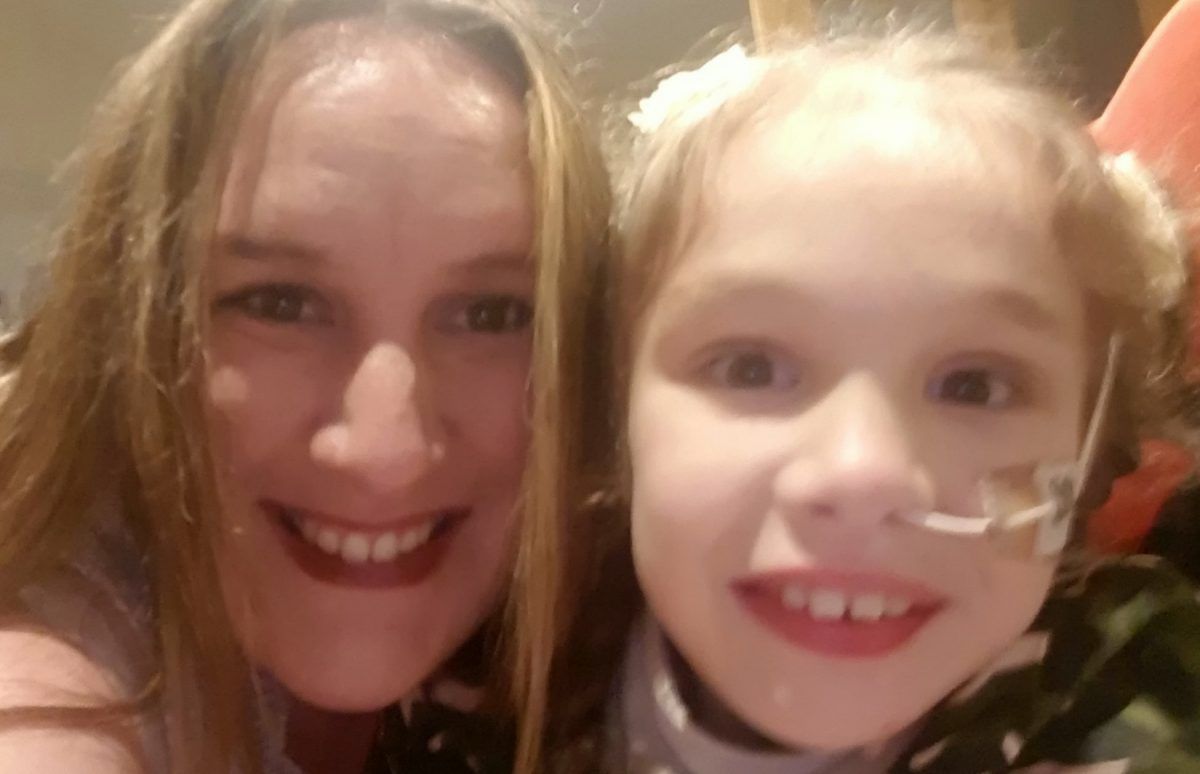 We reported how the life-threatening condition temporarily stabilised last year after Teagan received CBD oil – a cannabis derivative which does not contain THC.
When the effects began to plateau Emma believed she had "no choice" but to travel to Holland and get a three-month supply of THC – and import it home to Canterbury, Kent.
But the three-month supply of 31 small bottles of cannabis oil were seized as the family headed through customs at Southend Airport last week.
She said: "We went over there on Thursday for the appointment which was the next day.
"It was booked at the Erasmus University Medical Center in Rotterdam with a pediatric neurologist who was so lovely and understanding.
"She said this would be the next step for Teagan.
"It was amazing to hear that someone agreed that this is what my daughter needed to save her life.
"The doctor prescribed the medication and we traveled to a pharmacy in the Hague to pick up the prescription.
"It was just a normal pharmacy in a high street, it was weird because I think I was expecting something special."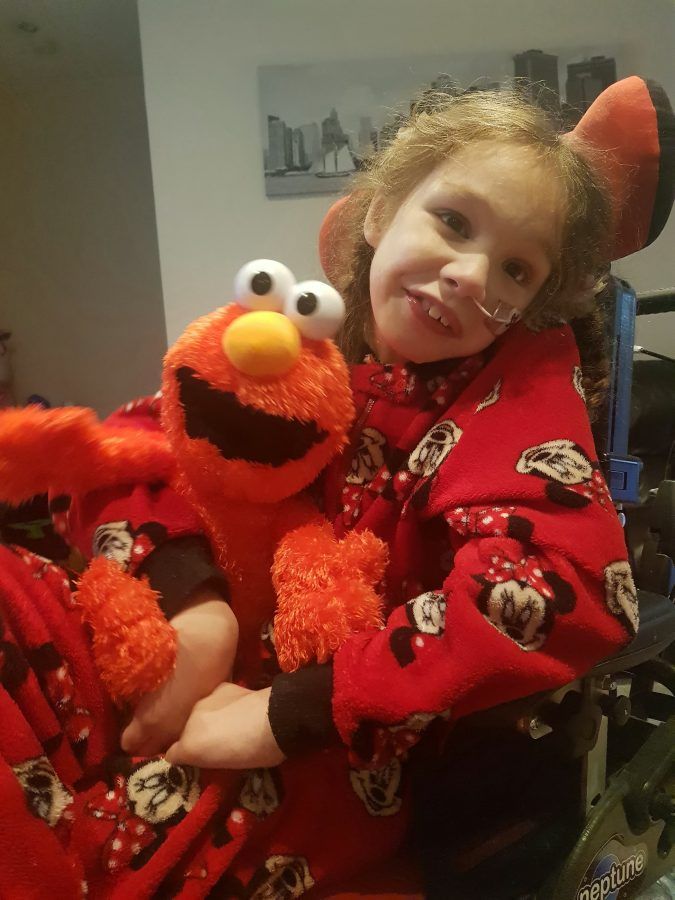 But Emma knew there was a risk that the medication would seized as soon as they stepped onto UK soil.
UK guidelines issued by the British Paediatric Neurology Association (BPNA) restricts access to THC – despite it being legally produced in the UK.
She said: "I knew it was a possibility and I mentally prepared myself for it to be taken away but it was just so devastating.
"I felt like I was treated like a criminal but it is to save my daughter – it isn't to sell it on or to do anything illegal.
"The medication is legal in the country, they just won't prescribe it so the thing I got into trouble for was importing it from another country.
"But it was a risk I was willing to take to save my daughter's life.
"It felt great when we were on the plane from Rotterdam but when we showed our passports at Southend, a woman came over to me and said she wanted to ask some questions – I knew they were going to take it.
"They knew we were coming because my MP requested an Urgent Import Licence, which the Home Office refused.
"The customs officers were very sympathetic and said they were mothers and they understood but they had a job to do.
"But they told me they were ordered to seize the medication but not destroy it, which has given me some hope.
"It is being kept somewhere, I don't know where, but it is £4,600 worth of medication and it has a six month expiration date."
Now Emma is campaigning for the authorities to return the seized medication which she believes will save her daughter's life.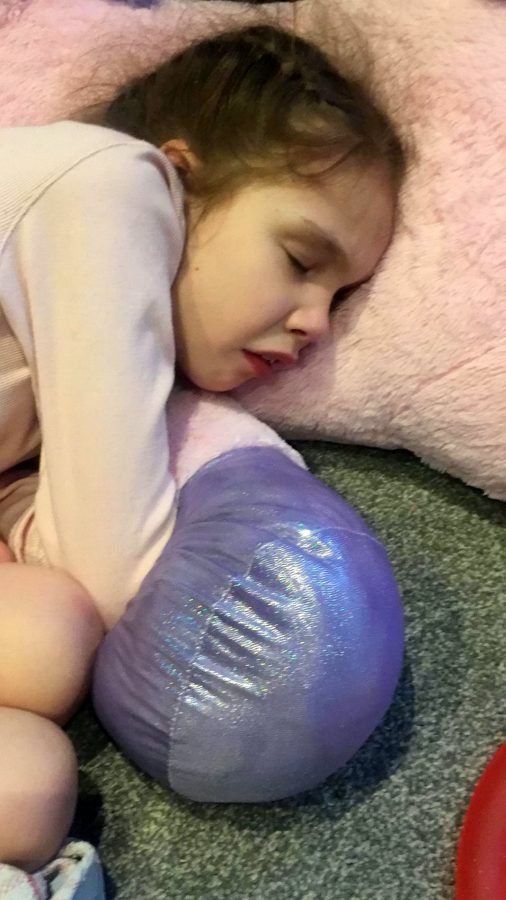 The mum's petition which was created just four days ago has already been signed by almost 10,000 people.
"Please help Emma get the medicine back from Customs and urge Matt Hancock, Secretary of State for Health to sort out the crisis in NHS prescriptions of medical cannabis so that no other family has to go through this," the petition pleads.
She said: "I am determined to get this medication for Teagan, which will probably mean applying for another Urgent Import License.
"I was so gutted. I knew there was a chance but I thought they would have some compassion.
"I understand people think I'm silly for broadcasting it, or silly for thinking I'd get it through, but I did it for the reason that people need to be aware of what us as parents are being forced to do.
"I did this for all of us – not just for my daughter, but all the children that actually cannot afford to do this."
"I'm not doing this for financial gain or to do anything illegal.
"We should have to do things like this."
By Ben Gelblum and Isabel Dobinson
MORE:
https://www.thelondoneconomic.com/must-reads/watch-as-government-makes-historic-cannabis-announcement-one-mum-on-how-it-can-save-her-sons-sight/26/07/
https://www.thelondoneconomic.com/news/uk-drugs-minister-opposes-cannabis-law-reform-husband-profits-license-grow/15/02/
https://www.thelondoneconomic.com/news/britains-first-legal-cannabis-farm-given-planning-permission/28/01/
https://www.thelondoneconomic.com/lifestyle/mum-threatening-to-break-law-as-only-cure-to-daughters-300-daily-seizures-is-medical-cannabis/19/03/