There's nothing quite like a wine with a good story, and New Zealand's Marisco Vineyards certainly aren't short of a tale or two.
Descendent from the noble de Marisco family, whose members variously fell in and out of favour with the English monarchy in the 12th and 13th centuries, 'The King's Series' celebrates the extraordinary tales of the family through five wines, appropriately named The King's Legacy, The King's Thorn, The King's Favour, The King's Wrath and A Sticky End.
The story starts with Geoffrey de Marisco, a Justiciar of Ireland for around eight years who got caught with his fingers in the church coffers. The King didn't take to kindly to it and excommunicated Geoffrey to his eternal shame.
Geoffrey's son, William, was then implicated in the murder of Henry Clement, court messenger for Henry III, and three years later a man claiming to be an agent of William de Marisco attempted to kill the King. This caused William to flee to the island of Lundy, where de Marisco turned to piracy, sailing the waters of the Irish Sea. In 1242 William was captured by the Kings troops, returned to London where he was tried, dragged from Westminster to be hung, drawn and quartered – hence where the expression originates.
The full tale can be enjoyed through The King's Series, with tasting notes and food pairings detailed below: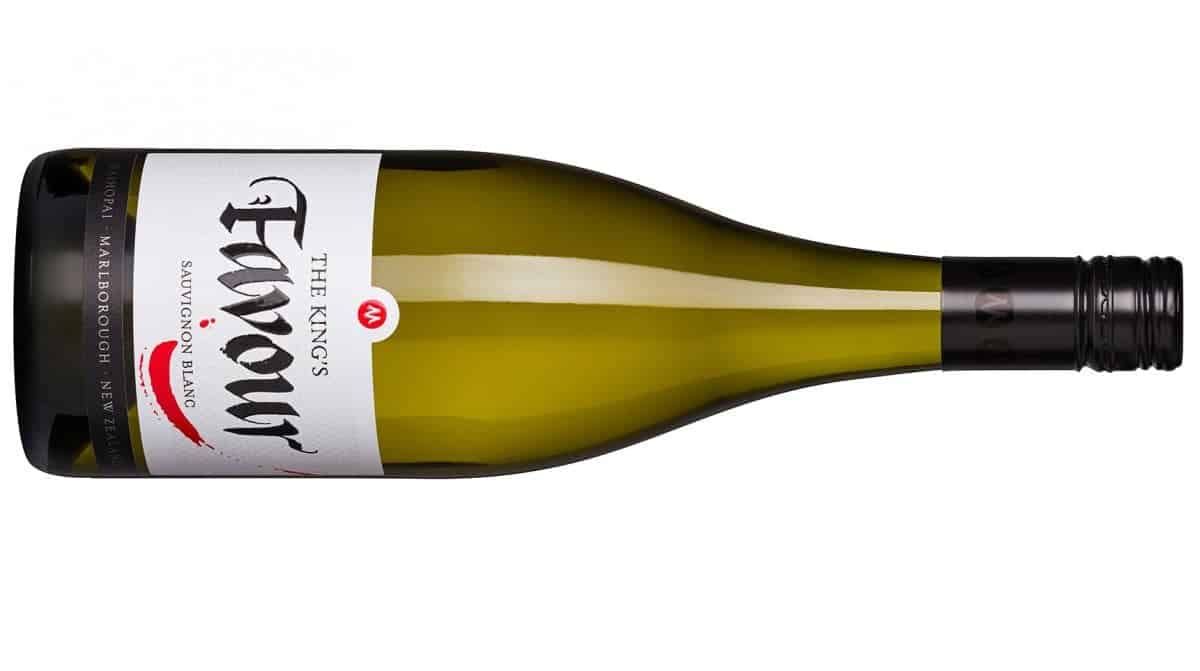 A lively and intense nose with fresh citrus and a youthful, sweet tree sap note. Stony and firm on the palate, with a ripe, rounded edge. At its best with fresh oysters, delicate white fish dishes, or soft and creamy goat cheeses.
Where to buy: Majestic £14.99 (11.99 mix six) / Ocado £14.99
The King's Legacy Chardonnay 2016

An easily enjoyable Chardonnay that combines fresh apple, nectarine and tangerine flavours with subtle creaminess, hints of toasted almonds and a gently spicy complexity. Try it with seared scallops served with black pudding.
Where to buy: Majestic £14.99 (11.99 mix six)
The King's Thorn Pinot Gris 2015
Spiced pear and crab apple aromas underpinned by untoasted nuts and smoke.  The palate is plush and mouth-filling whilst bright acidity creates a sense of freshness and a long, dry finish. Perfect with crab cakes served atop an endive, blue cheese and pear salad.
Where to by: Ocado £14.99
Intense aromas of herb infused red cherry and black berry fruits with a complimentary lick of smoky French oak. Best enjoyed with herb encrusted lamb racks served with hasselback potatoes and new season green vegetables.
Where to buy: Ocado £18.99
A Sticky End – 37.5 cl
Poached peach and apricot kernel fruit notes combined with nectarine and wild fennel aromas along with candied citrus peel. Powerfully sweet, why not try it to accompany grilled Ciabatta with a generous topping of pork and pistachio terrine.
Where to buy: Majestic £18.99 (£16.99 mix six)