When Como Garden first opened its doors towards the end of last year, the restaurant operated for just days before being forced to close its doors as the whole country re-entered a national lockdown. Having endured challenges and obstacles due to the continuing effects of the Covid-19 pandemic, the restaurant has re-opened for outdoor dining, however, and plans to fully re-open on Monday 17th May.
From the team behind Zuaya, just next door, Como Garden was launched by twin brothers Alberto and Arian Zandi, inspired by the picturesque scenery of Italy's Lake Como and the surrounding area. Inside, the restaurant is festooned with eye-catching foliage displays and hanging plants against green and cream hues. Intended to mirror the botanical gardens of the Lombardy region, the dining room is impressive, offering an indoor Italian garden experience. Alas, through no fault of the restaurant, the outside seats are less transportive, thanks to the chunter of buses and the unpredictable British weather. The very few outdoor seats are partially covered, however, and strong heaters are utilised.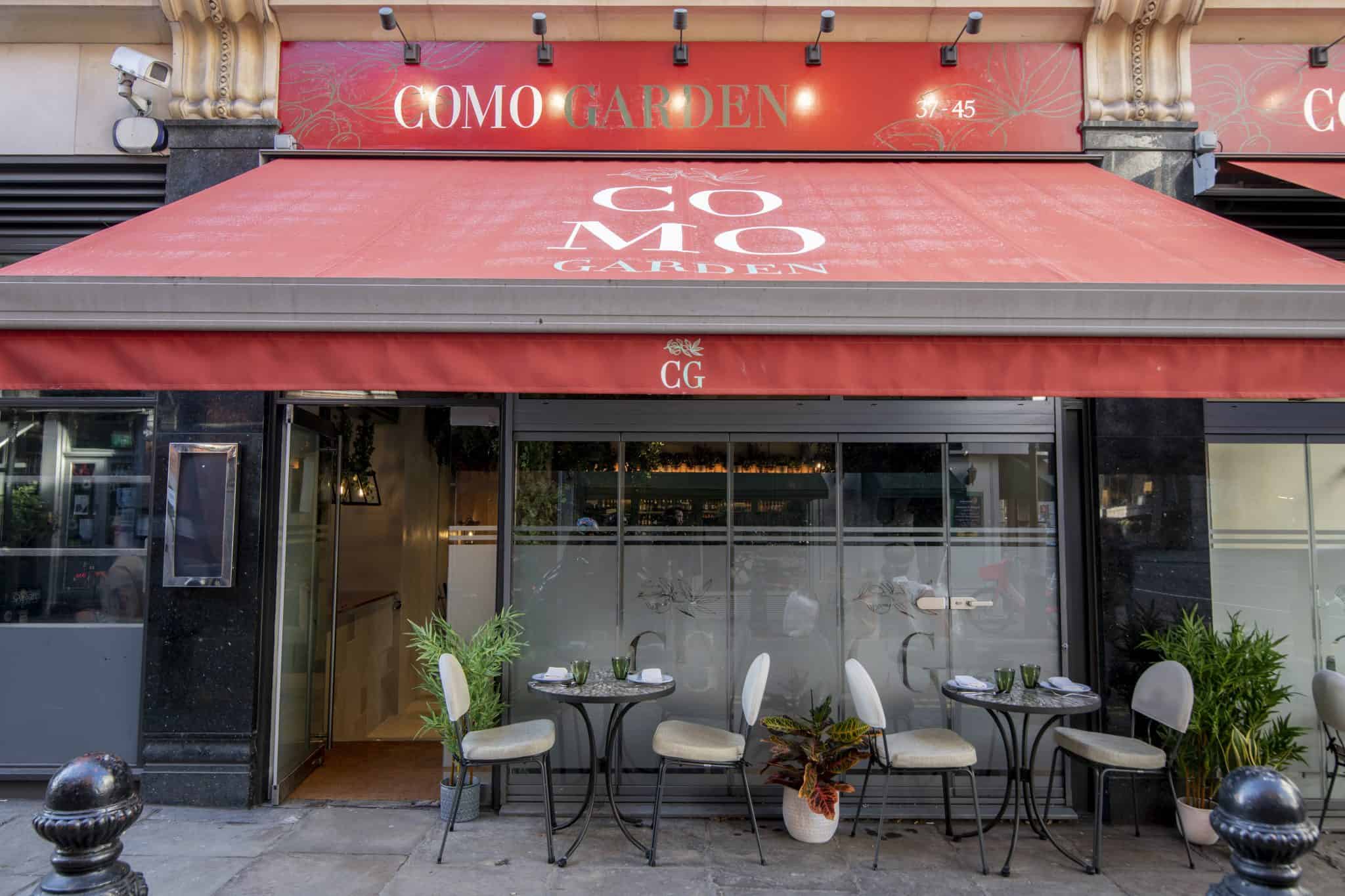 As for the food, dishes celebrate various Italian regions, rather than just Lombardy, with the a la carte menu filled with small plates intending to be shared. Fresh pasta is a particular focus here, with highlights including long ribbons of pappardelle tossed with a creamy wild mushroom sauce harbouring huge depth of flavour. The dregs demand to be chased around the plate with a cakey slab of Como Garden's warm focaccia. A singular ravioli looked unassuming but the thin pasta parcel was filled with a sweet pear gel, working in perfect harmony with its accompanying blue cheese.
Elsewhere, Como Garden's arancini with Parmesan and Fontina cheese was a very good example of the dish, a relative rarity in so many London restaurants. A tear drop-shaped ball of al dente rice was bound with stringy cheese, fried yet un-greasy, and finished with a drizzle of honey. Comfort food at its finest, as was the decadent aubergine parmigiana rampant with stringy mozzarella and Parmesan. An ideal pick-me-up for a wet, windy Spring evening.
A dish of charred octopus tentacles was fine, but less remarkable. The cooking was technically spot-on, but the overall dish lacked some oomph, though an unexpectedly great deal of pleasure was found in a side of zucchini fritte. Fat chips of well-seasoned courgette were cloaked with dense bread crumbs and plunged into seething hot oil until excellently cooked. Simple, yet prepared with extraordinary attention to detail, using great produce: the dependable formula for most of Italy's best dishes, which is celebrated at Como Garden.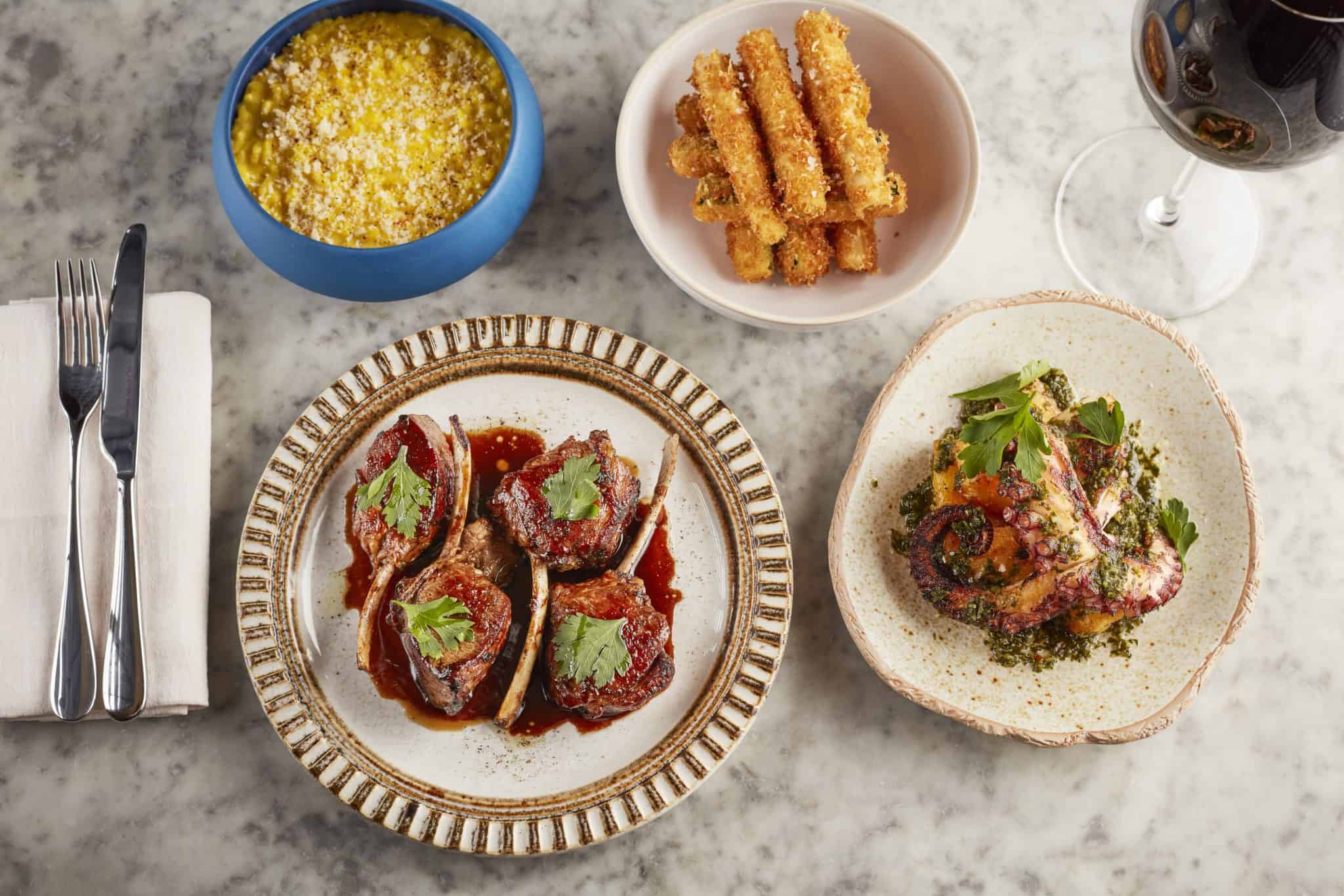 To finish, panna cotta jiggled under its dressing of wild berry gel with welcome sharpness, yet the 'Cannolo Scomposto' was a particular standout. Like arancini, cannolo has become an extremely popular staple at London bakeries and street markets – very few of which are well executed. While it's difficult to avoid meeting the Como Garden dessert's deconstructed element with an aggressive eye roll, everything on the plate is both delicious and well-made. Yes, I'd like to eat it as a whole, unbroken entity, ideally without having to share, but the cream was sweet without a textural trace of icing sugar, flecked with pearls of candied orange peel and crushed pistachio; and the fried pastry dough shattered at the slightest crack with a spoon. Bellissimo.
Como Garden can be found at 37-45 Kensington High Street, London, W8 5ED.
RELATED: London's best al fresco restaurants