"Are you ordering that for the avocado?" asks the waitress. She's referring to the tuna tartare, but it's a question that seems to sum up the general perception of an entire generation of avocado-gobbling, Instagramming, brunch-obsessed adults still living at home well into their 20s.
Occupying a corner site on Heddon Street, Rumours is billed as an "international healthy eatery", seeming as though specifically designed for us bloody Millennials. Inside, the restaurant has a pink colour scheme, decorated with faux marble tables and green and pink seating. A wraparound terrace is also on hand, with the option to partake in smoking a shisha pipe or one of the cigars available here (not particularly healthy). Service is friendly and casual in that typically modern fashion.
As for the food, Rumours' menu "draws influences from cuisines found across the global, merging flavours from far-flung destinations." Split into sections including 'Starters & Sharing', 'Salads', 'Main Plates' and 'Desserts', the restaurant also has a prominent focus on brunch. Dishes include the likes of Rumours' spin on eggs Benedict (with smoked turkey in place of ham), Royale and Florentine; scrambled eggs with bacon and avocado (natch); and ricotta syrniki with raspberry sauce, sour cream and condensed milk.
To drink, the menu showcases a good selection of non-alcoholic options to join the house cocktails and three CBD cocktails. An assortment of juices, smoothies and non-alcoholic cocktails are joined by some house-made sodas and a hot drinks offering which includes coffee, hot chocolate and turmeric lattes, all available with soy, almond or coconut milk.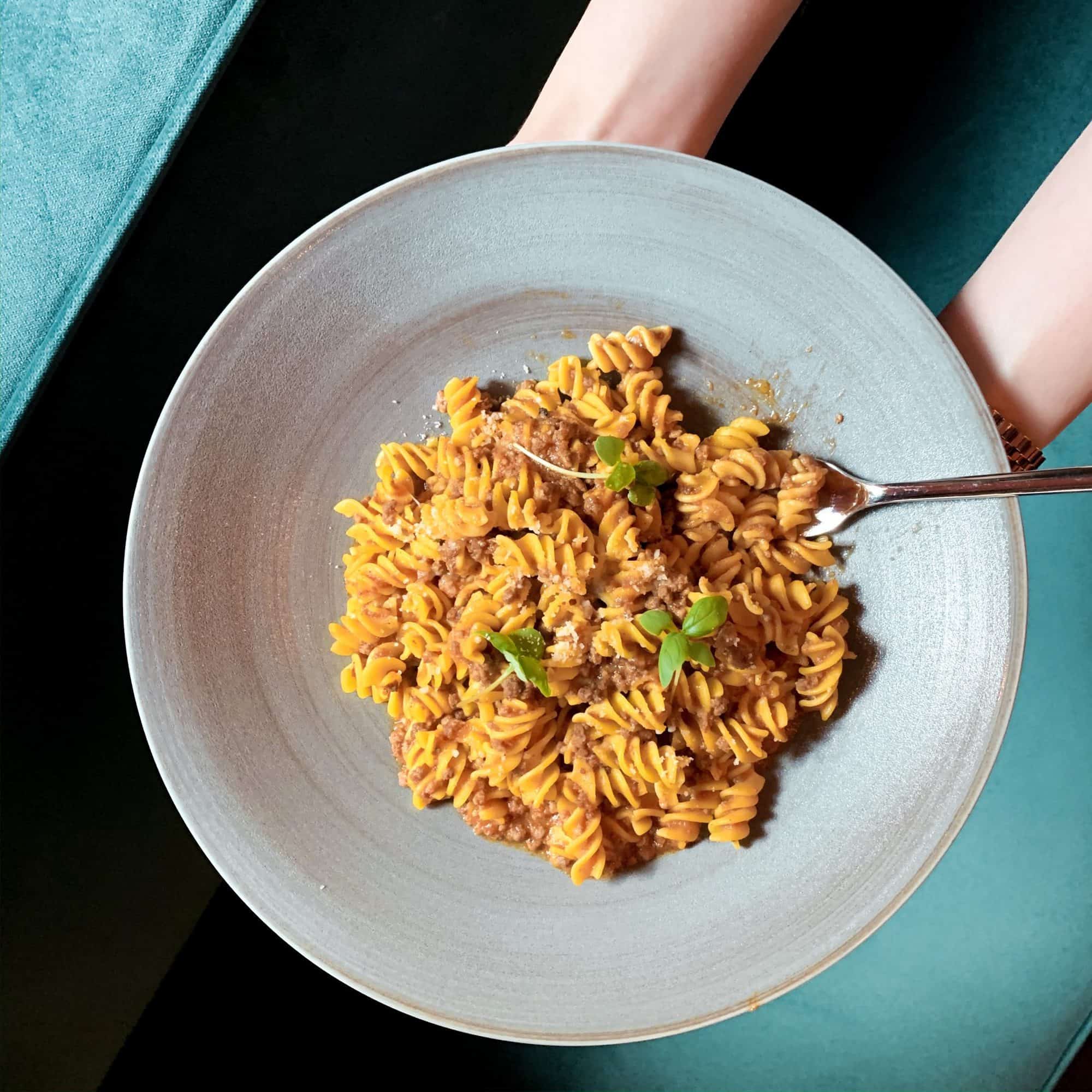 As for the avocado question, it's in response to ordering the tuna tartare with avocado. Instead, the waitress recommends the tuna carpaccio, suggesting the flavour and ingredients combinations are more enjoyable. (It's also marginally less expensive). We order both. Finely diced cubes of raw tuna are stacked up on a puck of smashed avocado: it's a simple yet enjoyable dish, lacking textural depth if I'm nit-picking. The carpaccio does have more to say for itself. Paper-thin slivers of raw fish are fanned across the plate, gently garnished with tart orange segments and a fistful of salad comprising fennel ribbons, rocket and a bold citrus dressing that complements the fish.
More tuna comes with a dish of soft-boiled quail's eggs bathing in a tonnato sauce. Typically accompanying veal or seared tuna, the tuna sauce is potent and deeply umami (as it should be), amplified by the sunset egg yolks that run into the sauce. Chicken gyoza, on the other hand, are pan-fried and harbour a filling of minced chicken rampant with ginger, ensnared by golden, brittle wrappers.
From the mains section of the menu, gluten-free fusilli is enjoyable, cooked al dente and served with a Bolognese featuring slow-cooked beef, pelted with a welcome blizzard of parmesan. Rumours' risotto is another simple dish, albeit also well-prepared. The rice has a good amount of bite, while the risotto is exemplarily creamy, embellished with some black truffle which complements the cheese. To finish, desserts include the likes of tiramisu (without alcohol), featuring a healthy layer of mascarpone that's dusted with cocoa powder, served over coffee soaked sponge fingers. A solid take on an Italian classic.