With plenty of exciting restaurant openings constantly taking place across the Capital, here's our pick of the best new restaurants arriving in London over the coming month.
Bōkan – Canary Wharf
Joining the city's constantly growing list of sky-high restaurants, Bōkan will open at Novotel London Canary Wharf this month. Set across the 37th, 38th and 39th floor, the restaurant, bar and open air terrace will boast panoramic views of London's skyline, with Head Chef Aurelie Altemaire (having previously held the same position at Michelin-starred L'Atelier de Jöel Robuchon) at the helm. Having created a 'modern European' menu for the 37th floor restaurant, the menu will include the likes of Pugliese burrata with homemade focaccia; squid with ratatouille, spicy oatmeal dust and saffron sauce; Scottish salmon with wasabi green bean salad; and slow-smoked Blythburgh pork belly.
Bōkan will officially launch on Wednesday 15th March and can be found at Novotel London Canary Wharf, 40 Marsh Wall, London, E14 9TP.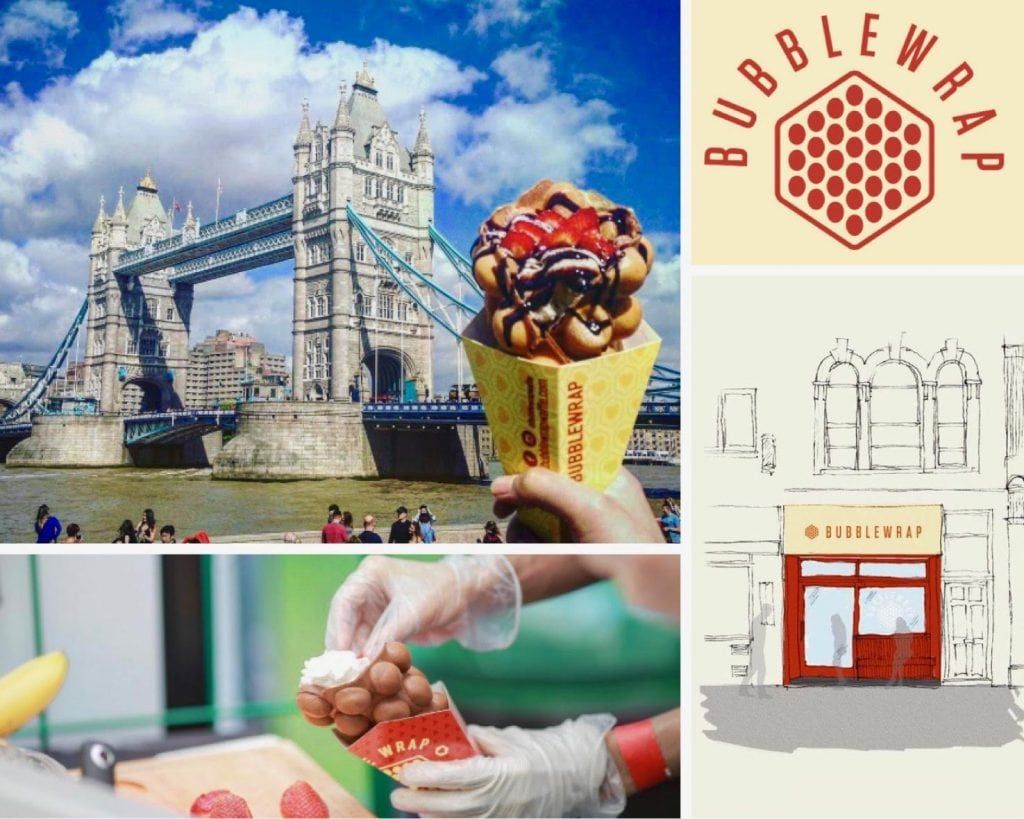 To avoid wasting broken eggs that couldn't be sold to customers, in Hong Kong during the 1950s, industrious stall-owners created an egg-shaped iron machine and blended broken eggs with milk and flour to make egg waffles. The street snack has been popular in Hong Kong ever since. This month, Bubblewrap will open on Wardour Street, bringing these egg waffles to London. Starting as an MSC Innovation project, trading on weekends at markets across London and at a number of festivals, Tony Fang's Bubblewrap has found its first permanent home – a takeaway only site, with just a few standing spaces. At Bubblewrap, customers are able customise their Bubblewrap with a choice of three flavours of waffle, six varieties of gelato, fourteen toppings and nine sauces from a menu designed to suit localised tastes. These include the likes of classic waffle with peach, pistachio and white chocolate; cocoa waffle with berries, sea salt and dark chocolate; or a Hong Kong favourite – matcha waffle with mocha and red bean.
Bubblewrap is set to open in March and can be found at 24 Wardour Street, London, WID 6QJ.
Named as a playful homage to The Stafford's famous former resident, Nancy Wake (an eccentric female spy who resided at the hotel during her final years) the hotel's restaurant space will be relaunched as The Game Bird this month. With Executive Chef James Durrant heading up the kitchen, the restaurant will have an unsurprising focus on game meats (with the likes of roast grouse, bread sauce and game chips or wood pigeon pot au feu available), plus a showcase of Britain's best produce. With over 20 years' experience in Michelin-starred restaurants such as Restaurant Gordon Ramsay and Claridge's, the chef's Cheshire heritage will also be honoured at The Game Bird. Expect a changing selection of pie, puddings and stews, plus traditional Sunday roasts served from a trolley with "gravy and all the trimmings". Having undergone a complete renovation, the new restaurant space will be decorated with natural hues of leather and traditional wood paneling, complimented by a palette of brightly coloured velvets.
The Game Bird is set to open on Friday 17th March and can be found at The Stafford London, 16-18 St James's Place, London, SW1A 1NJ.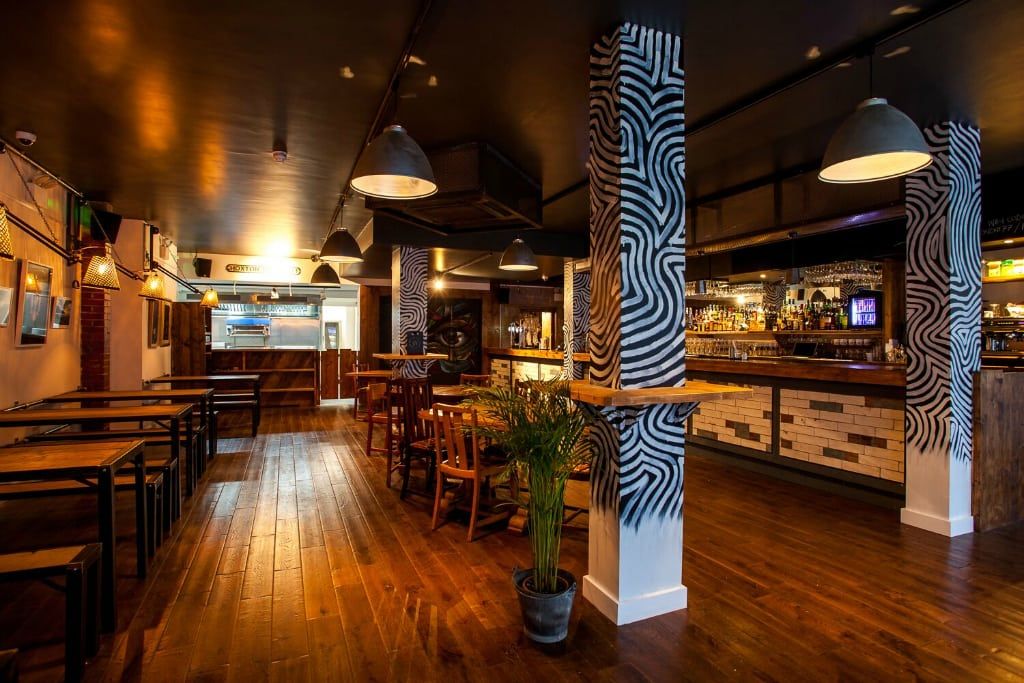 Opening this week on Hoxton Street, Number 177 Bar & Kitchen is the latest venue from The Number Group. Offering an eclectic selection of art, music, food and drink, this venue follows the success of Number 90 Bar & Kitchen in Hackney Wick. Heavily influenced by Berlin's bar scene, the new 350-capacity venue is split into two sections – a restaurant and bar, and a back club room. While art is a key focus here, the restaurant space has a kitchen that highlights a selection of high-quality vegan, vegetarian and gluten-free dishes. There will also be a number of 'inventive' burgers and desserts. Expect the likes of Schnitzel burgers, followed by Jägermeister ice cream. The restaurant will also serve a number of salads and five types of root vegetable chips, available alongside a strong drinks list focusing on innovative cocktails and craft beers.
Number 177 Bar & Kitchen is set to open on Thursday 2nd March and can be found at 177 Hoxton Street, London, N1 6PJ.