Sat amongst one of the busiest transport junctions in London where busses, trains and tubes arrive and depart at monotonously frequent intervals lies a restaurant providing the perfect accessible all-day fare for travellers moving in and out of this up-and-coming SW8 hot spot.
Since opening in February 2015, COUNTER has established a cult-following south of the Thames. Likened to London's own version of Hell's Kitchen or the infamous Meatpacking district, the regeneration of the diverse area continues at break-neck speed ahead of the US Embassy completion in 2017.
Fresh from five years in Paris at La Rotonde de la Vilette, La Belleviloise and opening La Petite Halle, Head Chef Mahrez Loukal brings a wealth of experience from his French influence and Turkish roots.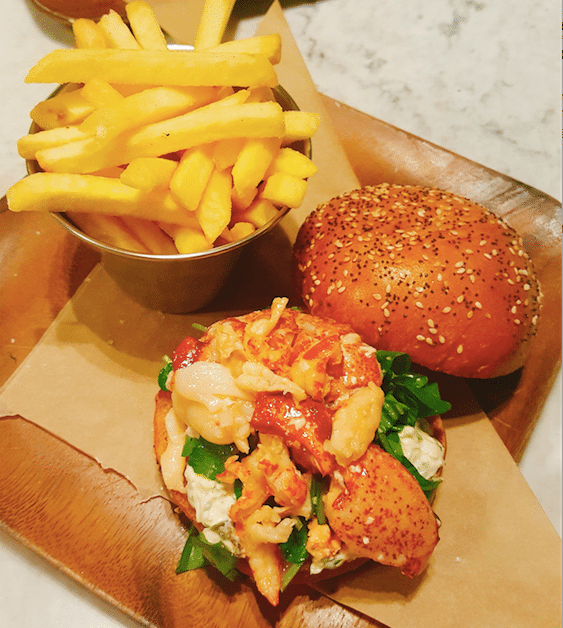 His London backstory includes leading brigades as Head Chef at Quaglino's and Chez Bruce, indisputable institutions within the city's food scene. This knowledge and expertise promising that COUNTER's new menu, under Loukal, delivers a true culinary tour de force for Vauxhall.
"In keeping true to COUNTER's roots of truly accessible all-day fare, the new spring menu boast the ease–and great taste–of simple dishes made to perfection," says Loukal.
As the temperature threatens to rise and nights get marginally longer the time to banish the worst of the winter blues is upon us with the early Spring (and newly designed) menu.
With exciting seasonal dishes which take us firmly across the Channel, starters include Oysters (£2.50 each), Warm baby vegetables with poached duck egg (£8) and Braised octopus a l'ancienne (£9) whilst mains like Seared sea bass with vegetable mille-feuille (£14), Risotto printemps (£18) and Persian chicken (£16) boast colour, freshness and great taste.
Hot off the grill is the meaty Lobster burger (£18), Rib-eye steak (£28) and the infamous succulent COUNTER Burger (£14) with all the trimmings! For those that like to share, dishes such as Chateaubriand (£25pp) and Poulet Noir with Jersey Royals (£16) are top pickings. A well thought through selection of hearty 'power' salads such as Quinoa & puy lentil (£8/13) and Crispy duck salad (£8/15) also provide a colourful spin.
Breakfasts remain all-American with exciting new dishes like Lobster royale (£16) or the South West Chief – scrambled eggs, pulled pork, Mexican cheese, tortilla wrap (£9.5) whilst weekend Bottomless Bubbles Brunch (£28pp) invites diners to select two courses from the Brunch menu and let the bubbles flow freely for 90 minutes.
Check out the menu here.