By Linda Marric
Seventy years after India's partition, Gurinder Chadha delivers one of the most comprehensive looks at what went on during those tumultuous times. Her latest feature film Viceroy's House is an ambitious undertaking which charters the last days of the British Raj and pays tribute to the millions of people uprooted from their homes or killed in the violent outbreaks that followed. Chadha's own family was caught in what was to become one of the largest mass migrations in human history, millions lost their homes, their possessions and the ties which connected them to their homeland forever. The partition, which was overseen by the then Viceroy of India, Lord Mountbatten, resulted in a great deal of acrimony between religious groups after the creation of Pakistan, and continues to this day to have effects on the two countries. Staring Hugh Bonneville in the role of Lord Mountbatten and Gillian Anderson as Lady Edwina Mountbatten, the film lifts the lid on what could have gone on behind closed doors at the Viceroy's House, and how the decisions made by politicians went on to change the course of history forever.
Last week I had the chance to meet Chadha for a sit down interview to talk about her film and the lengthy process she went through to make it.
LM: It's no secret that this is a very personal passion project for you, so firstly how long have you been working on it, and how easy was it for you to convince others to go on this journey with you?
GC: I've been working on it for seven years with Cameron McCracken at Pathé, and it took a while to get the script right. We'd started with one particular book, Freedom at Midnight, which is the quintessential book on the subject, then after a couple of years came across another book, Shadow Of The Great Game, which gave us a different kind story with the twist at the end. Along the way we started talking to BBC Films and the BFI, but then it all came down to casting, and it's always hard to cast an ensemble film. Luckily for me in this film, everybody involved had a link with India and really loved the script so I was able to get Hugh (Bonneville) and Gillian (Anderson), Michael Gambon, and the Indian cast with Manish (Dayal) and Huma (Qureshi) because they all really liked the script.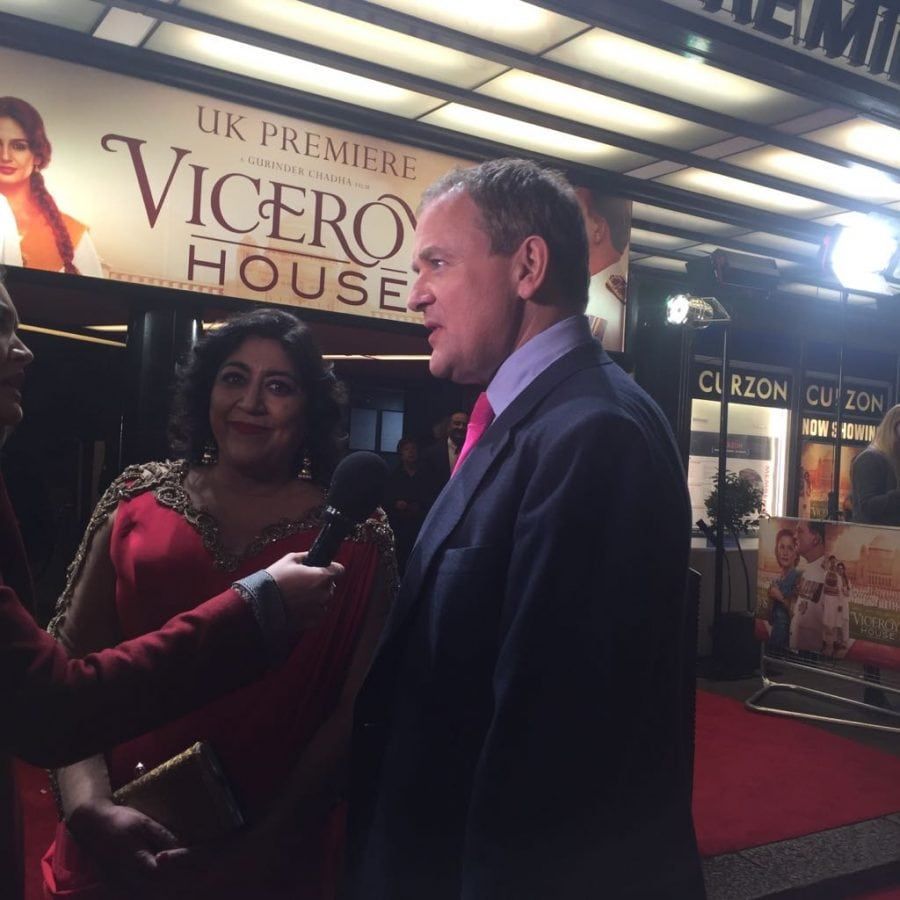 LM: I know it's perhaps difficult for you to extract yourself from this story, because of your own family's history, so were you at all worried at any point that the film might seem a little one-sided?
GC: Oh absolutely, it took me a lot of courage to make the film, I was really nervous about it. There were times where I thought…oh I don't know if I can do this.
LM: What were your main worries?
GC: My worries were that it is such an emotional and sad subject for a lot of people, but it was also the birth of the nation of Pakistan and we all know that there's still a lot of animosity between India and Pakistan. It's also about the British Empire and the British don't really like to talk about the Empire, so I knew that I would be ruffling a lots of feathers in three different countries. At the same time, I knew that if I was going to make a film 70 years after the event, I didn't want to make one that just recreated that tension and that violence, but I needed to move on to something that had a positive message for us 70 years later.
LM: Going back to the cast, what was it like working with Om Puri on one of his last roles?
GC: Yeah, that's actually one of the saddest things… I think Om would have been thrilled to be here today. I was sad not to be able to go to India and show it to him, and I think in his last few months he had become very active, certainly on Twitter, about the Hindu Muslim tensions, so for that reason alone he would have loved to see the film.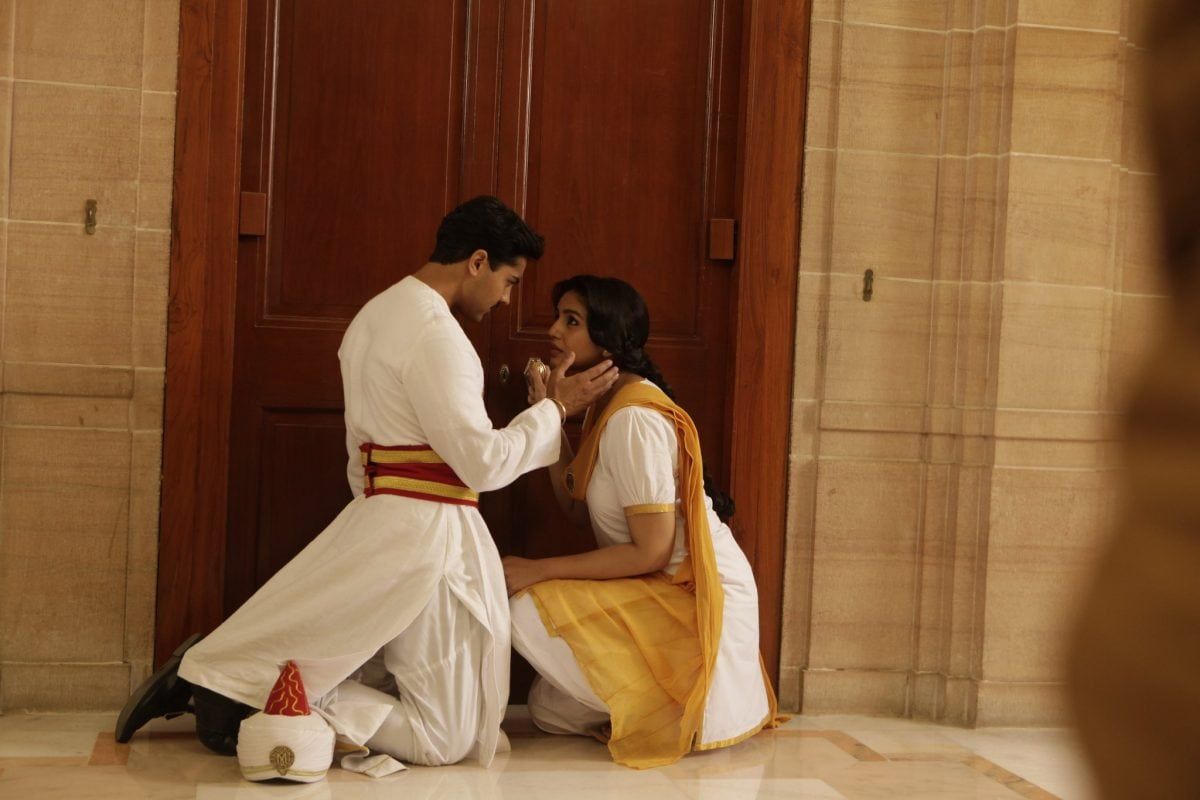 LM: We know you for more cheerful British Asian stories like Bend It Like Beckham etc… but this feels like it has more of a Bollywood aesthetic to it. Would you agree with that?
GC: Oh I wouldn't say it has a necessarily Bollywood aesthetic, but what I really wanted to do was to show the "upstairs-downstairs" side of things. I wanted to make a sumptuous period movie, like a British Raj movie, then subvert it by not just focusing on the important people upstairs, but also on how the decisions these people were making upstairs were going to affect ordinary people downstairs – sometimes quite terrible decisions about their lives and their future.
LM: I know you've just come back from showing your films at The Berlinale, how was the film received there?
GC: Yes it was fantastic….it was a massive cinema which held 1800 people. The film got a very warm reception which was very moving. I think there's something very moving when you get to see us telling our own history because it's so rare as a British Asian to get that opportunity.
LM: You are one of the few who gets to do that, how does that feel? Do you feel like you are more driven than most?
GC: I wish there were more, it's hard to be alone. I think it needs a certain amount of drive and determination. I used to have a lot of that, but it's getting harder for me to keep that fight going and to be heard. It's always tough for anyone trying to make films, I think being the only Asian woman out there making features is indicative of how hard it is, because I'm sure there other Asian women and men trying to get their films made. It's so hard because the stories we want to tell aren't the stories people want to finance or distribute.
LM:  Finally, do you think we are anywhere nearer to achieving gender and ethnic parity in the British film industry?
GC: I think we just basically scrape the surface, we definitely need quotas, that's the only way. It's an industry, I think the BFI is doing some great work now to make that happen, but ultimately it comes down to an industry, people want to make films that make money and there's a perception that if you put a person of colour in a film, it won't make as much money. And the same with female stories, there's a perception that only women would want to see these films.
The film is a sumptuous period drama, which tries to recapture the long tradition of British Raj movies a la David Lean, however Chadha brings something different to the mix by giving those who had remained silent until now, a voice. Viceroy's House may not always get things right filmically, and can seem a little clunky in parts, however it is an ambitious film which has a huge heart and is more than likely to hit the right note with those whose families suffered as result of the events of 1947. Chadha has shown again that as the only British Asian woman making features at the moment, she can still pack a punch by overseeing a huge production like this from start to finish.
Viceroy's House will appear in UK cinemas from Friday March 3rd