A 'vegetarian' Masterchef judge has baffled viewers after she admitted she doesn't taste all the food she critiques – and "eats around" the meat.
Guest judge Jackie Kearney appeared on the 2011 series of the BBC show and went out on the semi-finals, finishing fourth.
The mum-of-two was the first vegetarian to get so far in the competition and, despite facing some anti-vegetarian backlash, many supported her food concoctions.
Author and chef Jackie was invited back on the show as a judge on Wednesday's show, ranking the last group of seven amateur cooks hoping to be the 2018 champion.
But every single savoury dish she was presented contained fish or meat – with all three contestants she judged cooking lamb.
She critiqued each – despite later admitted on Twitter she hadn't eaten meat for 35 years, and had eaten AROUND it while judging on the show.
On Twitter, Paul Goodchild asked: "I was expecting a vegetarian brief when I saw you were on, did you just have to eat around the meat? I'm proper curious."
She answered: "Yeah I just eat around it. Not like it's going to kill me!
"Obvs I prefer my food purely veggie, but when I'm a guest Masterchef judge (& sometimes when I'm working) I'll taste sauces, eat around stuff.
"Just not a big deal to me. Far more important stuff in life to worry about."
Then Twitter user Andrea Powell tweeted "Wasn't Jackie a vegetarian then?"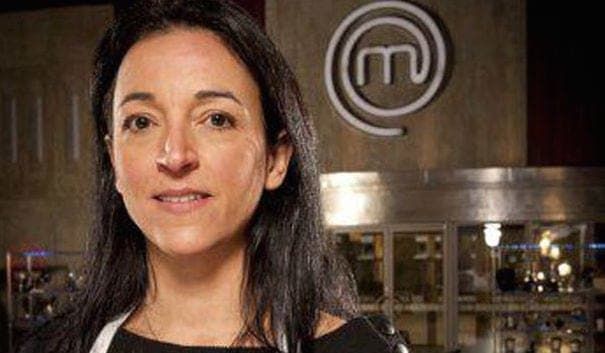 The chef replied: "I am indeed #veggieandproud. Over 35 yrs now. And no I don't eat any meat. It's quite hard to catch from up here on my high horse."
But some viewers were less than happy with her admission.
One said: "While watching the show I suspected something wasn't right.
"Every main course she was served was meat or fish based.
"Every time they focused on her you never saw her eating.
"When I later saw on Twitter her admitting she 'ate around it' I was baffled. That means she essentially ate some rice and salad.
"I was left wondering why on earth they had a vegan judging the competition and whether it's the wobbly Beeb's inclusion policy."
Another viewer said: "You can't judge a meal unless you eat all the elements of it. That's just not fair."
On Twitter, other viewers commented on her confession she didn't taste the full meals – or were baffled by her decision to eat dishes containing food.
Claire Field wrote: "Apologies if you've already answered this – but with the INCREDIBLE vegan food you prepare and the books you've written – how do you cope with eating meat and diary on Masterchef?
"I've been vegan for so long that I couldn't even consider eating non vegan food."
Another Tweeted: "Isn't one of the Masterchef judges vegetarian? Did she try the meat on the dishes??"
Melanie Azzopadri added: "That's what I thought! You can't call yourself a veggie and eat rice from the same plate as a pile of meat!"
The show saw her presented harissa marinated lamb with baba ghanoush and she said the vegetable side "needs more seasoning and a little bit more smokiness".
Next she was given lamb fillets with tabbouleh salad, kale and a yoghurt dressing, and she was shown commenting: "For me there's not enough complexity in the flavours."
The third contestant gave her and the other judges spiced cucumber gazpacho with a crab salad.
She was filmed commenting: "I think it's a great looking little dish" but added "I feel it's a little bit fur coat and no knickers. The gazpacho is very wattery and then it's just some herb dresses crab on top."
The same contestant offered seabass was "well cooked" but the skin was "unfortunately" not crispy, despite Gregg commenting it was "beautiful".
A MasterChef spokeswoman said: "Jackie Kearney has been a trusted MasterChef special guest judge for the last four years and is a well-known and respected vegetarian.
"MasterChef celebrates food in all its diversity and we respect our judge's food preferences.
"This doesn't preclude our special guests from commenting on presentation, flavour combinations or techniques as part of the judging trio.
"The final decision on which contestants leave the heats is made by John and Gregg.""
Jackie is vegetarian, but has written vegan cookbooks.
https://www.thelondoneconomic.com/food-drink/londons-best-vegan-restaurants/10/08/
https://www.thelondoneconomic.com/lifestyle/i-tried-going-vegan-heres-happened/07/03/