An extraordinarily rare copy of the first map to name America has emerged – and it is expected to sell for almost £1 MILLION.
The 1507 map, by Martin Waldseemüller, is being described as a "significant cartographic discovery".
It names American for the first time and is also the first map to illustrate separate South and North American continent.
The map, by the most important cartographer of the early 16th century, is one of five copies in existence and was previously unrecorded.
Christie's today (Weds) announced it would be selling the map at its books and manuscripts sale in London on December 13.
They have given it a guide price of £600,000 to £900,000.
Julian Wilson, senior specialist in books, maps & manuscripts at Christie's, said: "The discovery of this unknown copy of the Waldseemüller gores marks the most exciting moment of my 20-year career at Christie's.
"His cartographic innovations had an enormous influence in the science of map-making and perhaps most significantly, defined history in naming America."
The map is being sold by descendants of Arthur B. Drescher, a British paper restorer who died more than 30 years ago.
There are only four surviving Western maps earlier than Waldseemüller's which depict the Americas in any form.
However, Waldseemüller's was the first map to explicitly name America.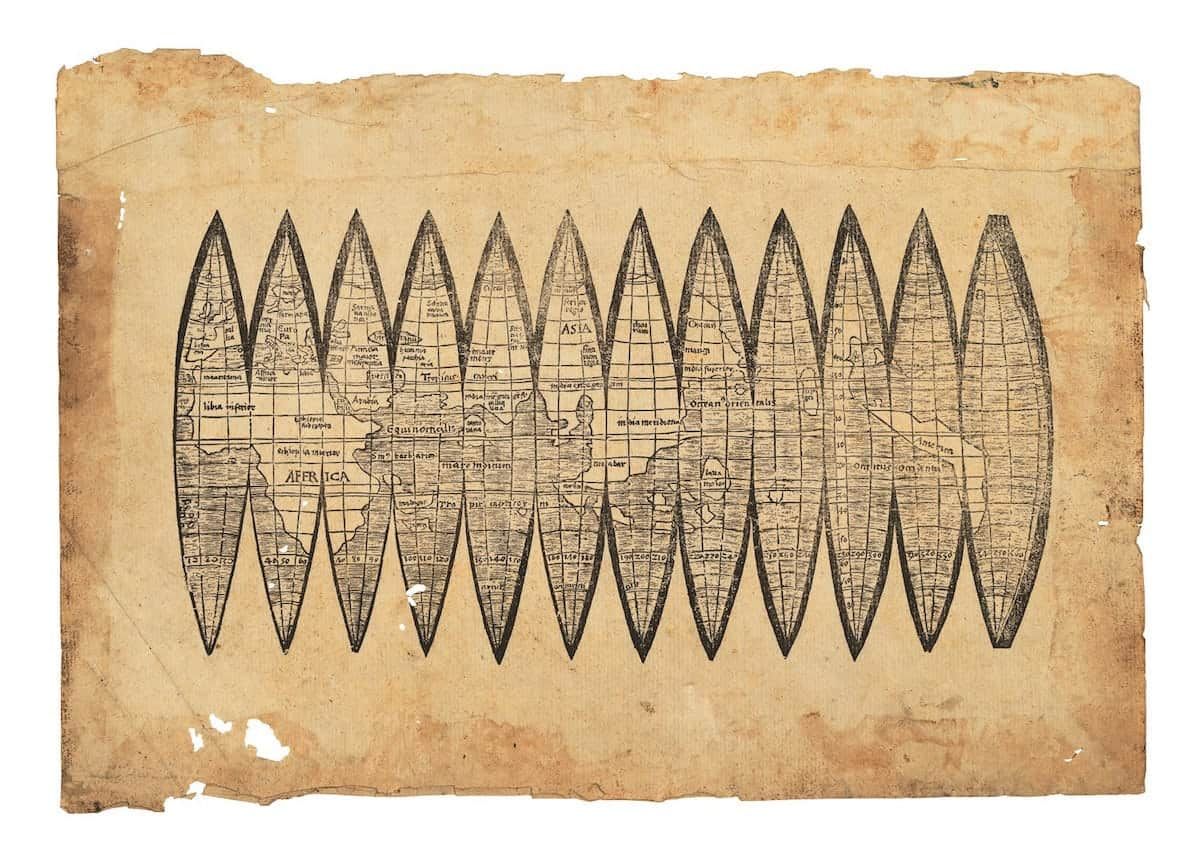 It is also the earliest record printed globe and the first accurate and completed map of the world in 360 degrees showing a separate Pacific Ocean.
Waldseemüller broke away from standard cartographic conceptions and visualised Amerigo Vespucci's claims that the North and South American continents might be separate from Asia.
His globe defines the Pacific long before any European had officially seen it and shows the western coast of South America before any European had sailed along it.
The cartographer placed the name 'America' on the 'New World' for the very first time.
He named it America in Amerigo Vespucci's honour.
In 2005, Christie's sold a copy – which had been discovered two years earlier – for £545,000 to a private collector.
A large wall map, produced by Waldseemüller around the same time, and also naming America, survives in a single copy and was acquired by the Library of Congress in the USA in May 2003 for $10 million.