Forget what you know about Swan Lake. Forget ballet, forget Tchaikovsky, forget magic and romance. Michael Keegan-Dolan's critically acclaimed contemporary take is like nothing you will have ever seen before, yet it is as devastatingly powerful as any adaption you are likely to see.
After its sell-out success last year, Swan Lake/Loch na hEala returned to Sadler's Wells this week for a three day run.
Performed by a company of 13 world-class performers including actor Mikel Murfi, the contemporary adaption is interwoven with storytelling, song and live music.
Dublin based band Slow Moving Cloud's score combines Nordic and Irish traditional music with minimalist and experimental influences. With powerful imagery, it takes root in the Midlands of Ireland where ancient mythology and the modern world collide.
But beware, this isn't a particularly easy watch. Wrapped in a melancholic cloak there are moments of stomach turning sadness which pay homage to the original script. It is at times abstract, at times confusing and at others thought-provoking.
And in the moments where it is really allowed to breathe it is a wonder to behold. The dance flows in a joyful fashion and the stage is brought to light by entangled performers who collide like a living organism.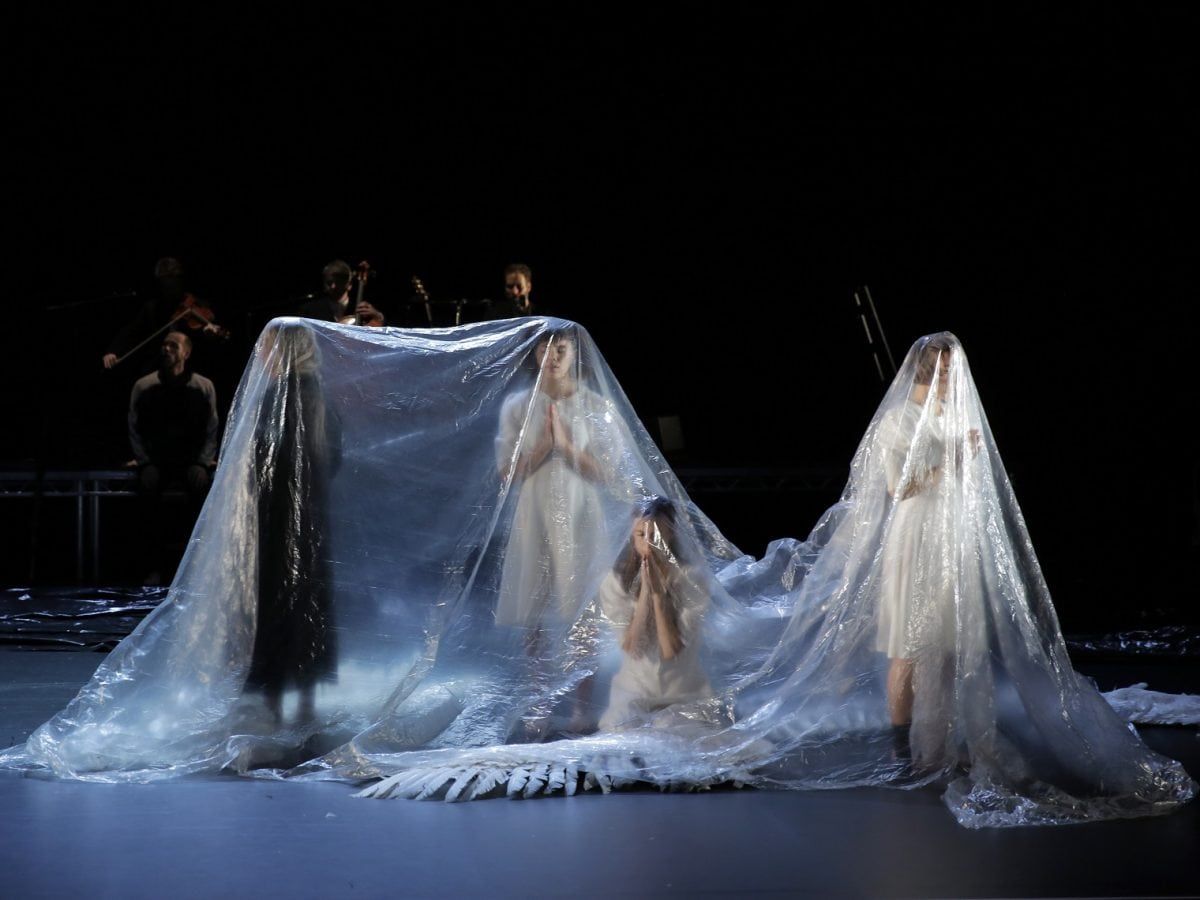 The final scene, set amidst a shower of feathers, is quite simply breathtaking.
A must see for any fan of contemporary dance.
RELATED 
https://www.thelondoneconomic.com/entertainment/snowman-returns-london-20th-consecutive-year/23/11/