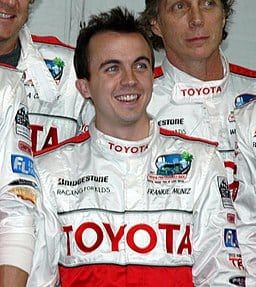 Remember that brilliant noughties show Malcolm in the Middle? People over 30 probably remember Malcolm well, and also remember the brilliant comedy actor who played Malcolm's dad (hint: he doesn't make crystal meth in a caravan).
Well, even if you remember the hit US sitcom staring Frankie Muniz as Malcolm, the actor has revealed how concussions and strokes have led to memory loss. In fact, he revealed that he hardly remembers appearing in the US sitcom because he suffers from such bad memory loss.
Muniz starred in the Fox show for six years and seven seasons between 2000 and 2006. But, according to Muniz he doesn't "really remember much of that"."Truth is, I don't remember much" he admitted. "It almost feels like it wasn't me.""It makes me a little sad," Muniz added. "Things pop back into my mind I should have remembered. I've gotten to do anything that I really wanted to do. But the truth is, I don't really remember much of that."
Muniz put his acting career on hold in 2008 to become a race car driver and is now appearing in US hit show Dancing With The Stars. He revealed on the show that he has suffered nine concussions and a number of transient ischemic attacks, also known as "mini-strokes".
In an open and astonishing admission, Muniz also revealed his girlfriend keeps a daily diary for him so that he can keep a record of what he has been doing. He admitted that he hasn't seen a doctor about his condition.
 Actor Bryan Cranston, who played Muniz's father in the show and is now best known for his role as cancer victim chemistry teacher turned drug dealer, also appeared on the hit TV show. Cranston said "They are still [Muniz's] experiences. It will be my job [to jog his memory], I will tell him 'Remember this? Remember that on Malcolm?'"
Related: