A sculptor famous for his surreal public art installations has unveiled his latest creation – a disused office building that is covered in zips.
British artist Alex Chinneck, renowned for creating the illusion that the facade of an abandoned house had slipped down, put the finishing touches on his creation last night.
Huge zippers have been installed on the front and back of the building, in Ashford, Kent, giving the impression the building can be completely opened up.
Brundett House is due to be demolished in a month, replaced by 250 flats, but Alex enjoys the fleeting aspect of his works.
The 34-year-old said: "I like the temporary aspect of, the idea that it won't be hanging around.
"That way people can enjoy the work in that moment and then it only exists in memory.
"In terms of experience we're trying to create something extraordinary in the ordinary, and to make it freely accessible to people.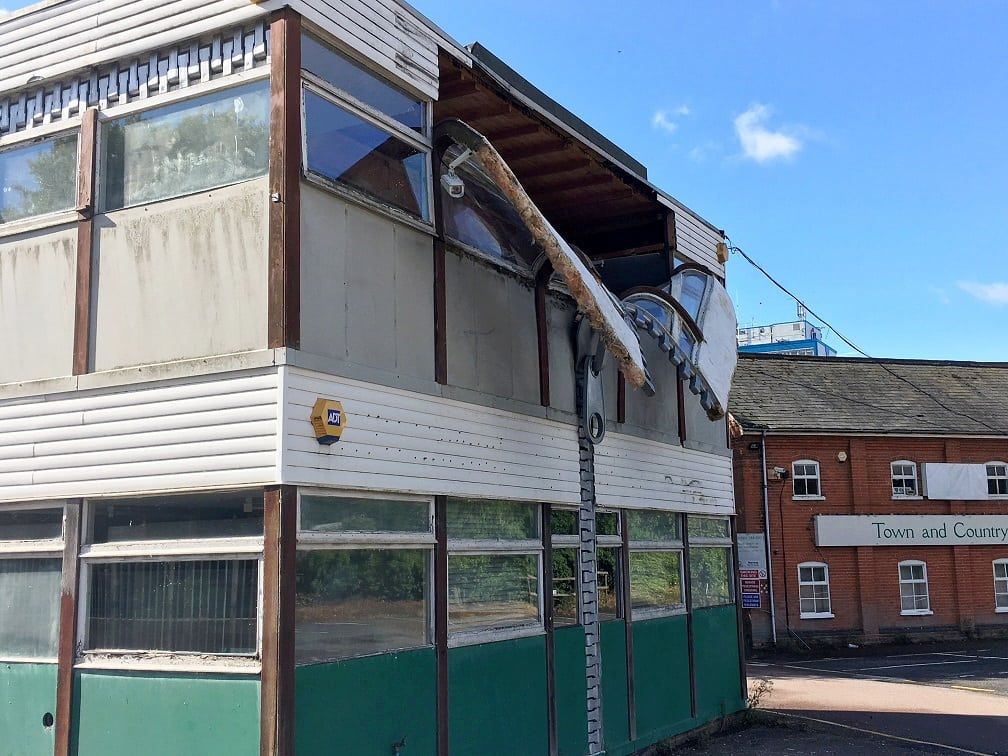 "In the design we want something that's hard to build but easy to understand.
"I like to use material that's inflexible but gives the impression of fluidity; it's surrealism.
"We used a 1960s building that's going to be demolished and we've made a dramatic intervention, distorting it."
Alex and his team finished the work last night and it will be available to view for August.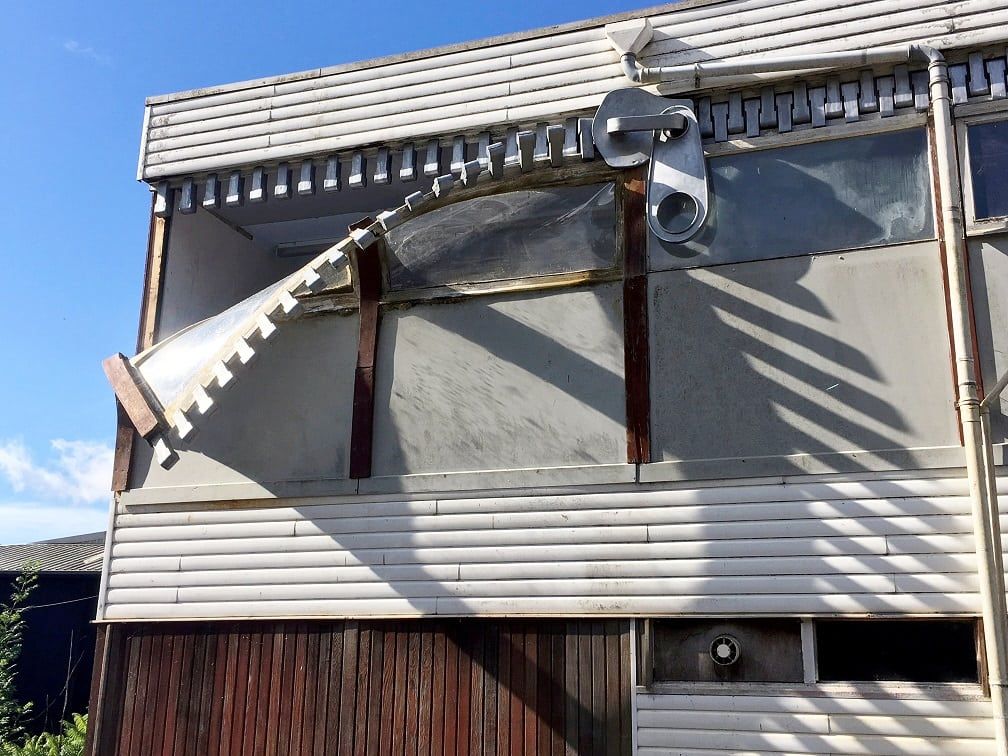 He said: "This one is very playful. Children will enjoy it.
"The reaction I expect is confusion – people won't really know what they are looking at.
"It's surreal but the idea is that we make it look real, people will have to look twice
"And we never accompany it with signage or explanation. It blends into the background so it will take people by surprise.
"I like the idea that people will discover it by accident."
The surrealist has plenty of plans for future displays.
He said: "We have lots of UK projects on the way. We are preparing an artwork for Sheffield that will be the largest in the country called the Tinsley Art Project.
"It will involve a mile-long trail of red-brick chimneys."
RELATED 
https://www.thelondoneconomic.com/must-reads/passengers-flying-into-bristol-airport-surprised-by-unusual-sight/01/08/