"Don't worry; I can pour it myself, thanks." Billy Bragg whispers politely to the waitress attempting to top up his glass. We are in a hotel in Newcastle about to talk about his new album Bridges Not Walls, politics, patriotism, socialism, Brexit, his stint in the army, and everything in between.
On growing up in Barking
Bragg was brought up by his parents in Barking, in the same house his dad grew up in. Together with his brother, he had what he describes as "a very average childhood with no great dramas", and spent a lot of time visiting aunties and uncles (his mother came from a big East-End family who later moved to the Becontree Heath Estate in Dagenham). "They all had nicknames like, uncle Art, and auntie Lou, and uncle Burt, and most of them worked at Ford's in some capacity", he says, referring to the local car factory built in the early 30s.   
After failing his 11+, he decided against working at Ford's, where a lot of his classmates ended up. Instead, he went off to live on a farm in rural Oundle to make music with his punk band Riff Raff – after learning to play the guitar thanks to next door neighbour and bandmate, Wiggy.
On his experience in the army
After torturing villages in Northamptonshire with punk music, a few stints on the rock'n'roll, and what he describes as an awful job as an insurance clerk, he wound up in the army. I query why a young punk rocker decided to join the military, at a time when his idols (Elvis Costello and The Clash) were advocating precisely the opposite?
"Working-class lads don't always have a lot of options", he replies. There was another song, that came out around the same time, which was much more reflective of his experience: Army Dreamers by Kate Bush. Bragg recites the line from the song he is referring to: "He could have been a rock star, but he didn't have a proper education".
At this point, Bragg was back living at his mum's house, and he admits he "didn't want to be the bloke down the pub who used to be in a punk band". He was "looking for a way to press the eject button on his previous existence". After a brief pause, he says:
"Now, looking back, my old man died in 1976 when he was 52, and I was 18. I joined the army when I was 23. I think I was subliminally looking to measure myself against my father's experience". His reflective tone suggests it's something he's thought long and hard about.
Although he passed basic training with flying colours, the Bard from Barking decided against a military career as a tank driver and bought himself out. However, he believes his experience in the army gave him the confidence to go solo.
On what made him political
What got Billy Bragg into politics in the first place? "My parents weren't very political", he says. The 59-year-old thinks his early political views developed from the music he listened to. He recalls being particularly stirred by Bob Dylan's Times Are-A Changing album, which he swapped with a schoolmate for the Jackson 5 Greatest Hits. "It was so raw that record, so angry, so political. I must have been 13, and I was just really fired up…", he says.
Another one of his early inspirations was Motown Chartbusters, which he explains, became increasingly political – focusing on the civil rights movement – shortly after the assassination of Martin Luther King.
"I come from a time when music was supposed to say something, when it was the way young people communicated. There was no internet. It was all about music that spoke to you, but also spoke for you. I very much bought into that at a very early age".
The first political activity he was involved in was Rock against Racism carnival at Victoria Park, Hackney in 1978. It was the first time Bragg had ever seen an out gay man, and he began to realise that the festival was about much more than race, it was about discrimination. From then on, he developed a passion for humanitarian politics.
"But I wouldn't say I was political in the way I am now until the miner's strike. That made me start to define myself as a socialist and use ideological language". He explains.
The Barking-born socialist describes how you can hear the evolution of his political views in his music. Life's a Riot is more humanitarian, whereas Talking to the Taxman about Poetry becomes more ideological, which he identifies is because of the miner's strike.
On spreading a new political language
The singer-songwriter has been a political activist and used his musical voice to spread socialist ideas for the past 35 years. At the moment, he is towards the end of his UK tour – using it as a way to talk about his new political ideas and encourage people to remain positive about the future.
"I'm trying to get into a deeper level of consciousness. Especially with people my age who are becoming cynical. It's like going grey; you can't avoid it. And you know, it's easier to say, 'oh fuck it, I can't be arsed anymore'. My job is to burst that balloon and say, 'we should be fucking arsed' because everything we've ever believed in is sliding away".
Bragg says he is trying to lay the foundations for a new political language that allows people to get to grips with the ideas of socialism without the baggage of history. He points out, although some understand there are different types of socialism, others don't. He wants to spread a message that isn't as prescriptive as traditional socialism, which some immediately link back to people like Stalin.
On the evolution of socialism
"I think ideological socialism, like the language of Marx, is dead. It doesn't mean shit to anybody anymore. The way we talked about politics in the 80s – I mean I used to struggle with it then – that scientific way doesn't work anymore. I think we need to be talking about much bigger things".
The committed Labour activist isn't criticising socialism, quite the opposite. It seems to me as if he is talking about using socialist principles by stripping back ideological language and dropping any form of self-righteousness to engage with people on a more emotional, human level that is easily digestible.
Bragg on accountability
Accountability is a word he is eager to promote. It's something I've seen him talking about a lot recently, and he mentions it frequently throughout our conversation. Bragg believes big businesses, media moguls and virtually anyone in a position of power should also be held to account – something he thinks ordinary people will get on board with. He uses Brexit as a way to exercise his accountability theory.
"I think the main issue with leaving the EU is the Tories want to avoid being held to account by a higher power. They've set the country up for the last seven years, and they want to keep it this way".
Bragg still has fire in his belly but seems more philosophical, more measured and more concerned than angry, which comes across in his recent music – and perhaps reflects the stage of life he is at (he's 60 next month). But his goal remains the same: to stand up for ordinary, working people, stop injustice, promote equality, banish cynicism and ultimately, get rid of the Tories.
On living in an era worse than Thatcher
Are we living at a time similar to how it was under Thatcher? Bragg responds: "I think it's worse, much worse".
"We didn't have foodbanks back then, the only people who relied on foodbanks were strikers. Now ordinary working people, people who are in WORK, are having to use foodbanks. This is worse. Trump. Brexit. This is much worse. If ever there was a time to sharpen your spear, looking back on my entire life, this is it!" He says vehemently.
The veteran folk poet is concerned about the direction the country is going. He explains how Brexit was a mood change and gave oxygen to an anti-immigration, anti-foreigner rhetoric. Although, unlike some voices on the left, his new song Full English Brexit (a gentle piano ballad) sympathetically represents feelings held by a particular type of disenfranchised, traditionalist Brexiter.
"It's true that their kids are respectful,
They gave me their seat on the bus.
But it's just that there's so many of them,
That I fear what will become of us.
I'm not racist all I want is,
To make things how they used to be.
But change is strange,
And nobody is listening to me', are a few early verses from the song.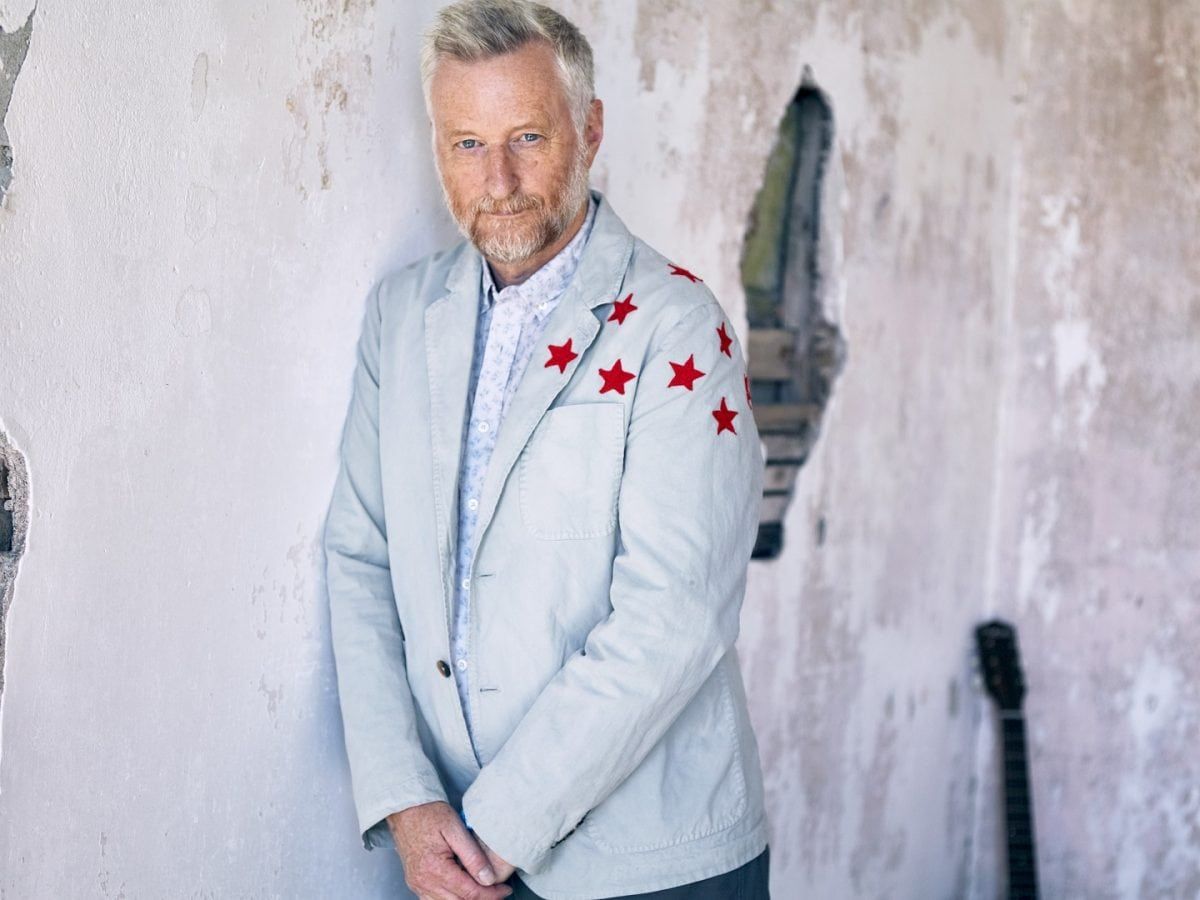 On Brexit
It's an interesting perspective. Coming from a working-class, post-industrial town myself, where people feel increasingly detached from Westminster politics, the song feels relatable. Bragg discusses how people have been let down, ignored by governments of old and new. He says that the way we do democracy is bust because people aren't presented with the choices they want. "It's not a country at ease with itself".
Despite his sympathetic stance, Bragg is thoroughly anti-Brexit. He embraces immigration and welcomes positive change. One thing he doesn't want to do is merely remain in the EU. He thinks Britain should take a central role in the EU by staying in and reforming it.
Does that mean he thinks there should be another referendum on Brexit?
"There should be a decision on the final deal – whether that's a referendum or a vote in Parliament". He adds: "But I think there's a possibility the Tories may split [in parliament] and be able to get a majority for revoking article 50".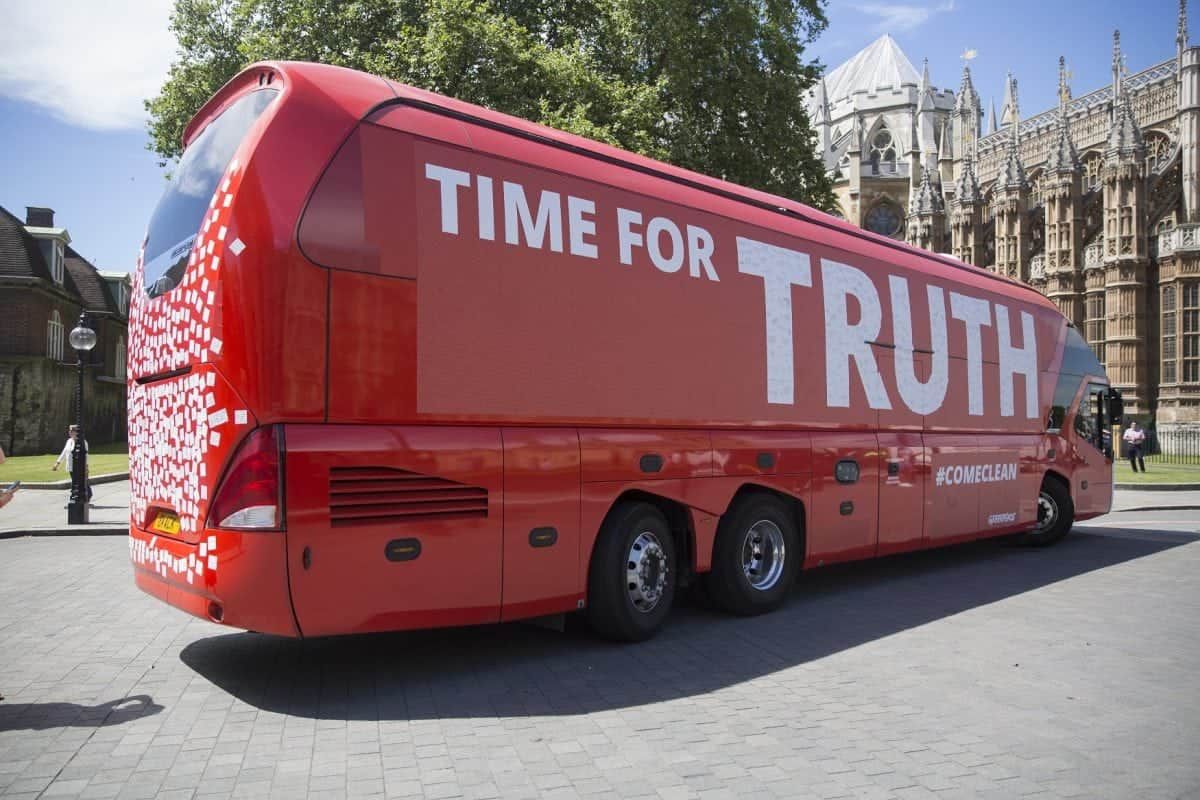 On Corbyn's Brexit stance
What does he think Corbyn's stance on Brexit?
"I know Corbyn gets a lot of stick for being ambiguous [on Brexit], but I think he's doing the right thing… if he came out now, all gung-ho for remain, he'd unite the Tories and revive UKIP", he explains.
I suggest it's hard for Corbyn to be seen as pro-EU in the press because of his alleged anti-euro views from times gone by. "I don't buy that. It's an internet meme. I really don't buy it". He snaps. Corbyn, he suspects, is in the remain and reform camp.
Bragg thinks Corbyn is "keeping his powder dry" on Brexit because he knows it's an undeliverable task. "I think that he understands that the path for him to No.10 somehow involves finding a way to solve Brexit", he explains.
But he doesn't believe Brexit is Corbyn's biggest worry. "It's the right-wing press, the Tories and the little Englanders that are obsessed with Brexit", Corbyn, he thinks, is more concerned with the challenges faced by ordinary working people like healthcare, jobs and housing.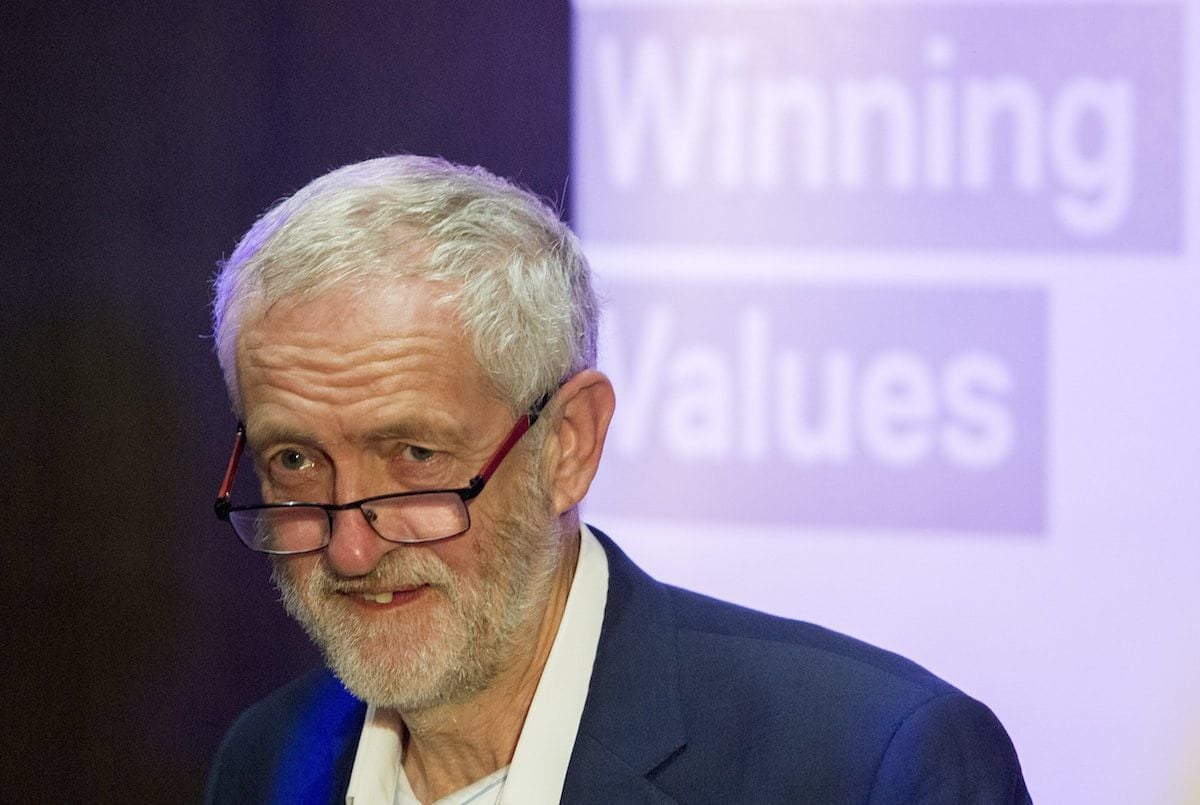 Where would he be now if he hadn't made it?
With our time drawing to a close, I ask Bragg where he would be if he hadn't made it in music? Would he be a politician? Soldier?
No, he'd be "that bloke down the pub playing Bruce Springsteen songs, or busking". He has a lot of respect for musicians who are still doing their thing – and refers to them as his peers. Bragg, as he demonstrated with the waitress earlier, hasn't lost touch with ordinary folk. He often catches up with his old bandmates from Riff Raff. He is forever positive about the future and remains true to his roots. To this day, he still ends performances with: "My name is Billy Bragg, I'm from Barking, Essex."
RELATED 
https://www.thelondoneconomic.com/entertainment/music/tle-meets-dj-format-abdominal/20/11/
You need to know about all your rights that the Tories stripped from EU withdrawal Bill
https://www.thelondoneconomic.com/news/politics/tories-strip-right-equality-eu-withdrawal-bill/22/11/
https://www.thelondoneconomic.com/film/dennis-skinner-exclusive-arent-working-class-people-parliament/08/09/