Four famous Banksy works are set to go under the hammer next month – and auctioneers have promised these ones won't self destruct.
The Street and Contemporary Art Auction in the US will see pieces by the mysterious graffiti artist, including the iconic 'Slave Labour', go on sale.
It comes after Banksy hit headlines when his 'Girl With Balloon' painting began to shred itself moments after selling for $1.37 million (£1 million).
The elaborate stunt saw the work pass through a shredder hidden within the frame at Sotheby's auctionhouse in London on October 6, leaving bidders stunned.
The new auction is being held by Julien's Auctions in LA, California on November 14 and Banksy's works are set to fetch more than $1 million in total.
Darren Julien, CEO of Julien's Auctions said: "We can't guarantee that our four Banksy's will automatically shred or explode but they will sell to the highest bidder."
British artist Banksy, 44, is famously mysterious, keeping his identity a secret while creating guerilla-style statement works in cities across the world.
Amongst the works up for bids are 'Slave Labour', a 2012 work of art created using spray paint on the walls of a UK discount store.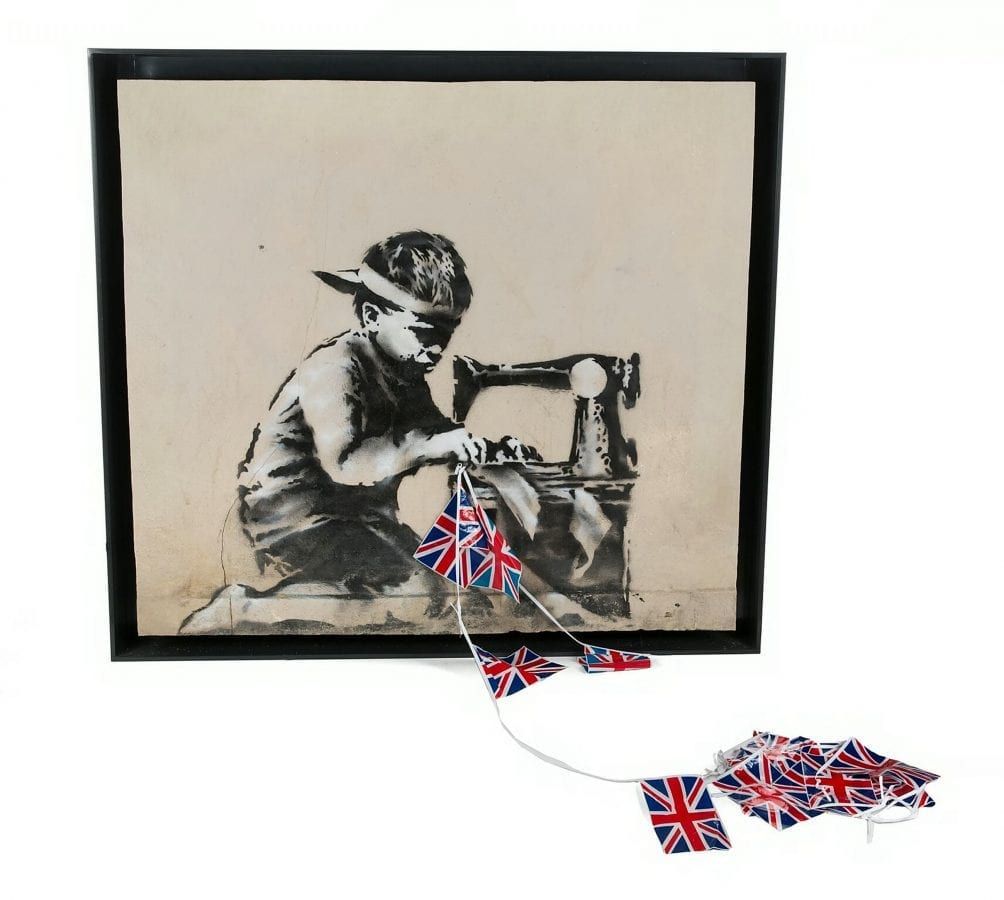 The mural, which features a young boy creating bunting using a sewing machine, is expected to sell for between $600,000 and $800,000.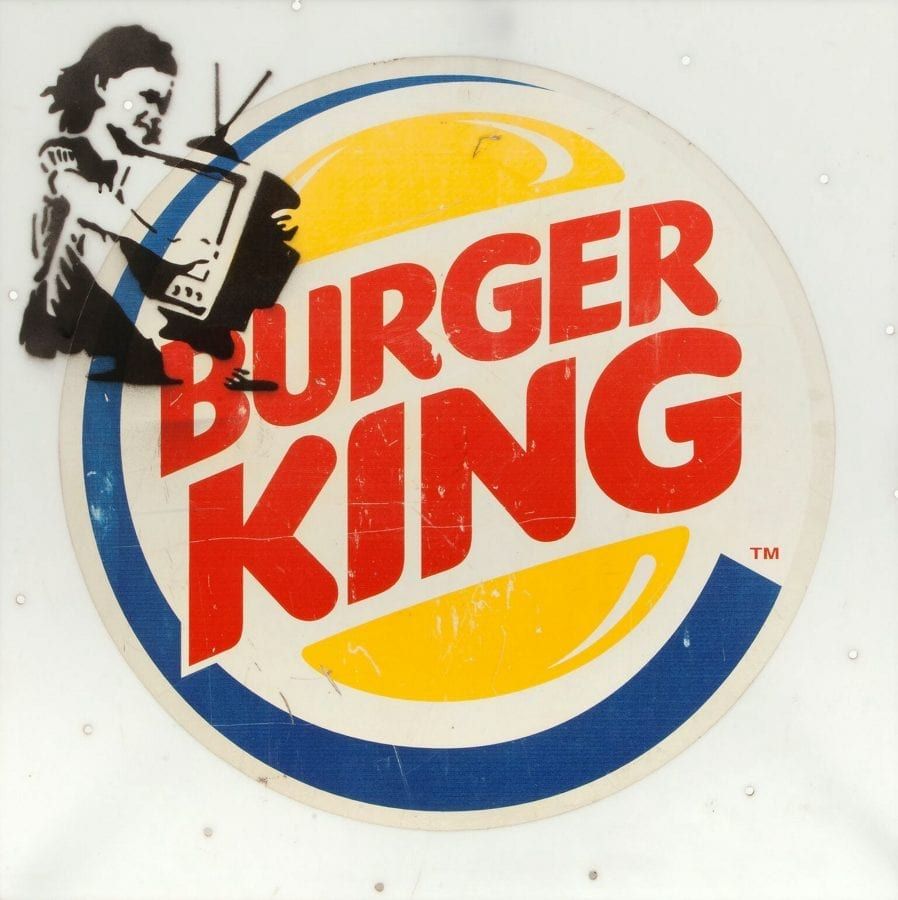 Other pieces up for grabs are 'TV Girl,' 2003/4, featuring a graffitied Burger King sign, and 'Applause,' 2006, a screenprint on paper depicting an aircraft ready for take off.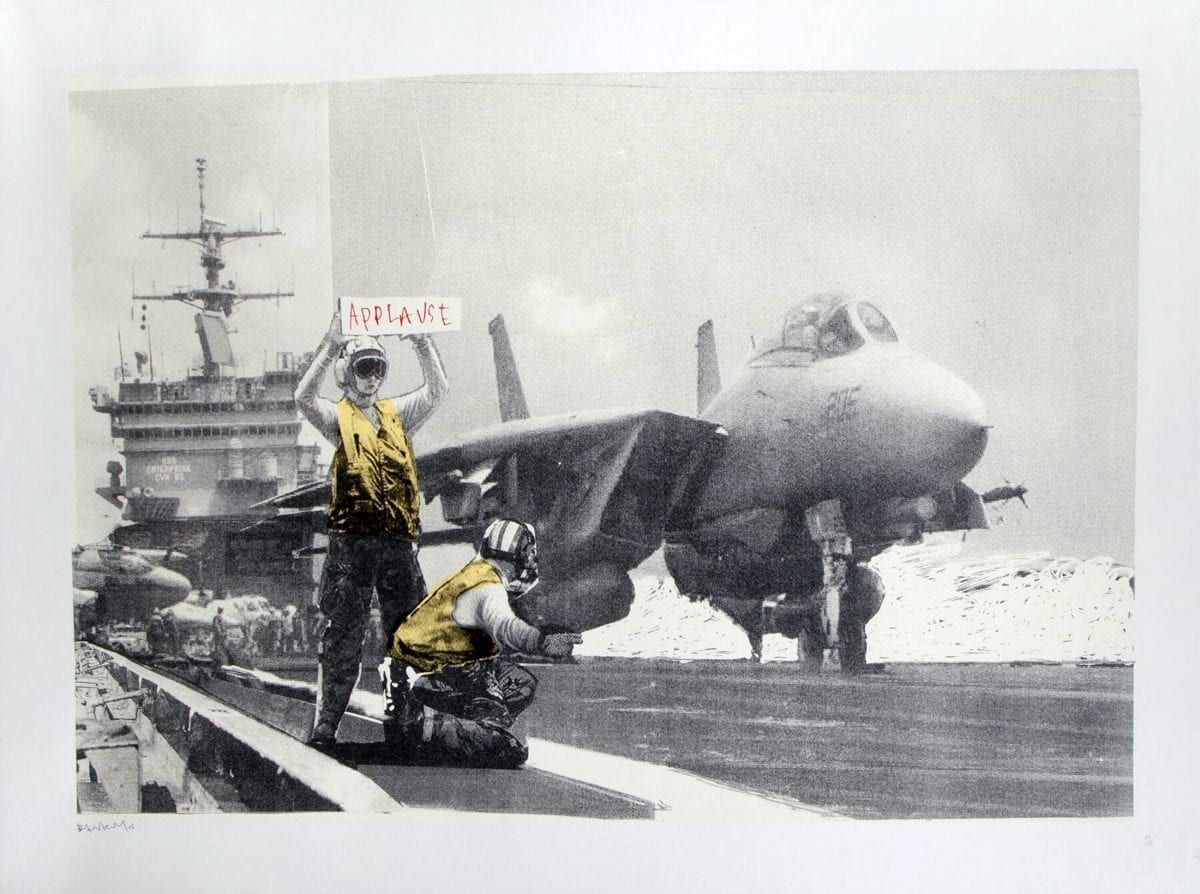 Banksy's 2013 work 'Crazy Horse,' a car door that had been decorated with an aerosol can and a stencil in New York City, is expected to earn up to $125,000 in auction.
Bidders also have the chance to get their hands on a on a sleek coat worn by 90s painter Jean Paul Basquiat, as well as on works by other celebrated artists such as Andy Warhol and Keith Haring.
Pictures (c) Banksy / Instagram