This grizzly bear put on a really wild show for a passing photographer – working the camera by striking a series of glamour poses.
Bella the bear seemed no stranger to the limelight as she flaunted her 35-stone frame in a sexy shoot.
The 6ft-tall beast posed seductively from a rock before sliding into a nearby pool of water to perform a sultry dance.
Wildlife snapper James D Harrison, who caught the show on camera, said: "Bella is my favourite model.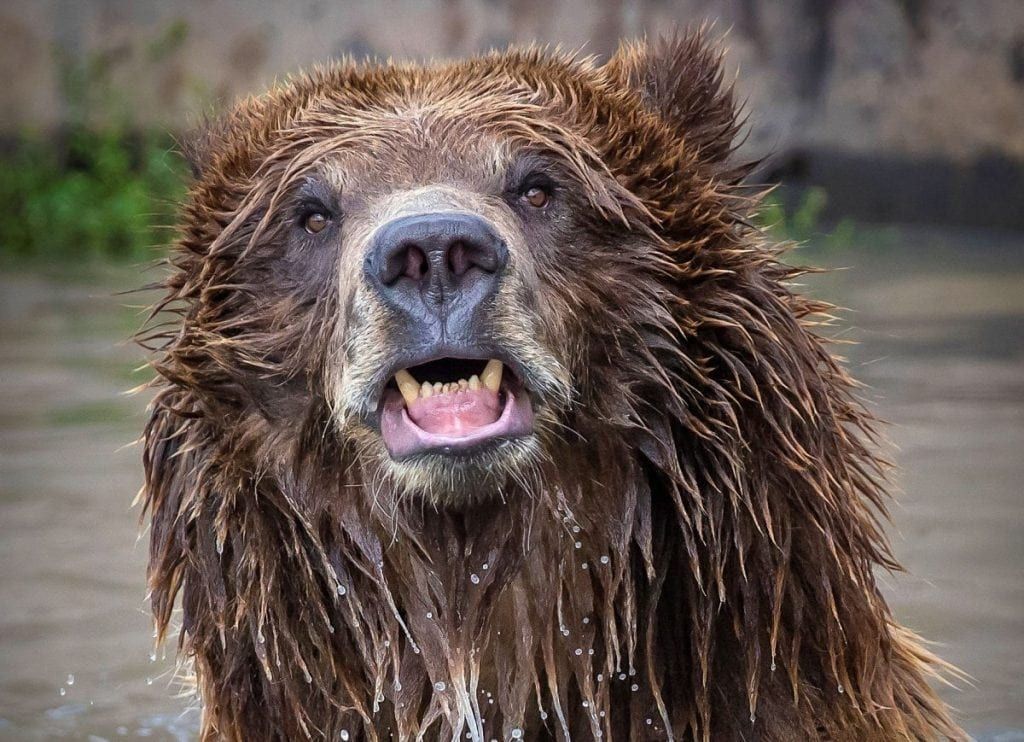 "She is incredibly smart, and she loves to pose for the camera. Most of the time she is staring straight at me.
"One second she will be sitting in the pond up to her neck nibbling on a twig, then without warning she will explode with all that grizzly energy.
"She will tear out of the pond and jump upon a big rock, water still draining out of her coat, and turn around and look straight at me again."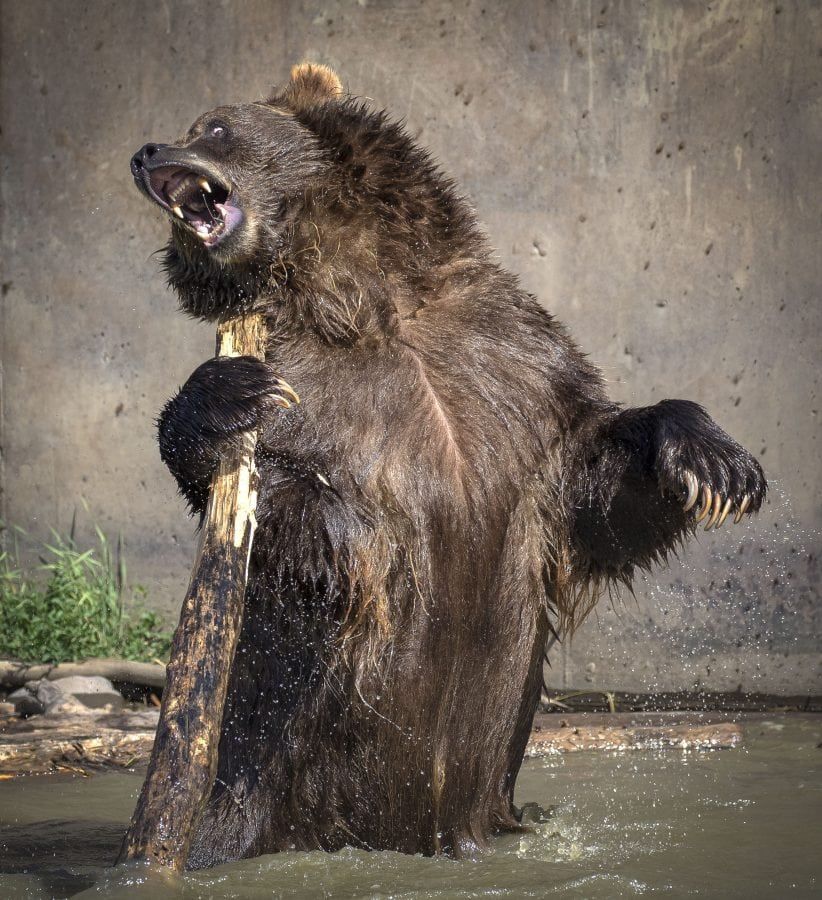 Bella lives with four other bears at "Montana Grizzly Encounter" near Bozeman, Montana, US.
The privately-owned bear sanctuary is dedicated to the preservation of the grizzly bear, and educating the public about the usually-wild animals.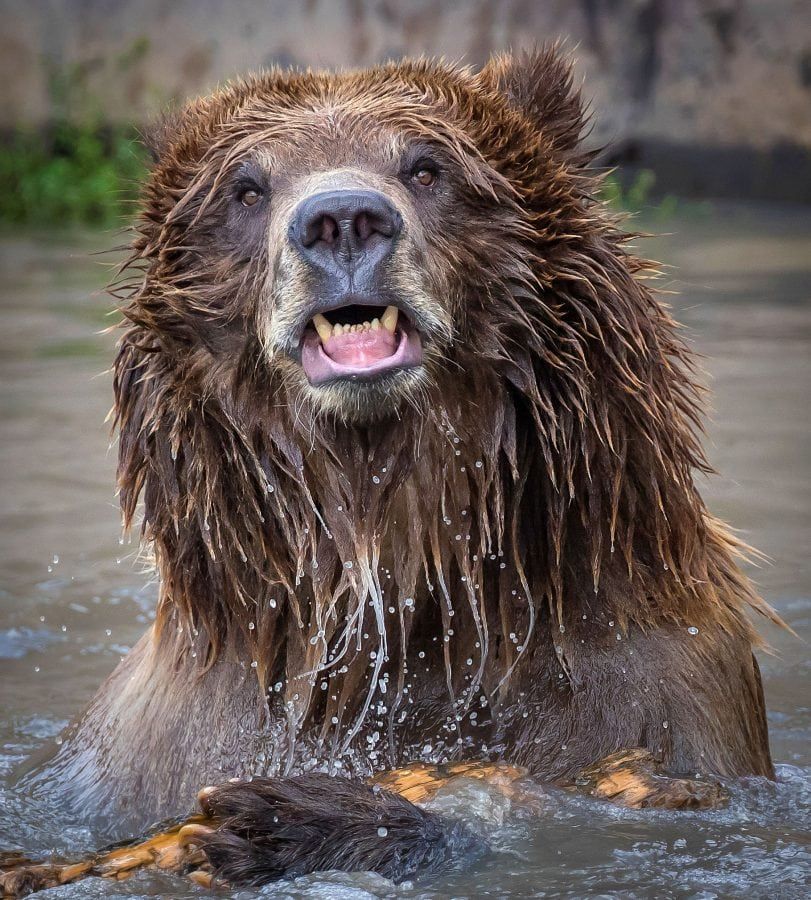 James, who lives around 12 miles away in Livingston, Montana, said: "My family moved to a little town near Yellowstone National Park in the spring of 1965 when I was 16.
"This is when I was introduced to grizzly bears and have been fascinated with them ever since.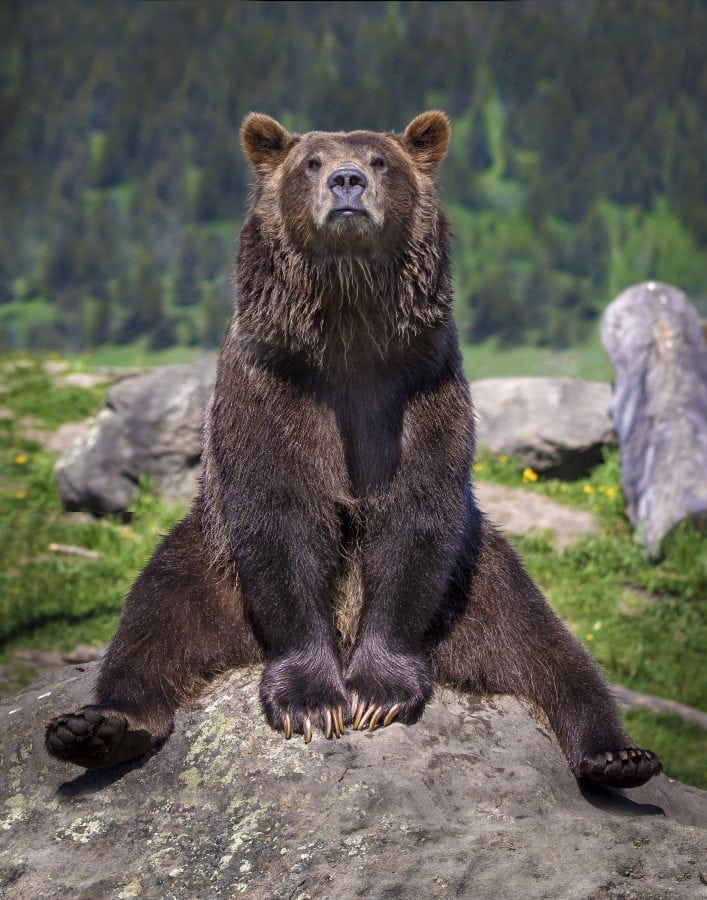 "50 years later I am still fascinated by these incredible animals.
"My passion is to capture their expressions and personalities with as much detail as I can get.
"That requires getting very close to them, which brings us to Bella and her friends."
Bella is the youngest bear at the sanctuary and she was the only one born in the wild.
She was four months old when she was found severely malnourished up a tree in Alaska.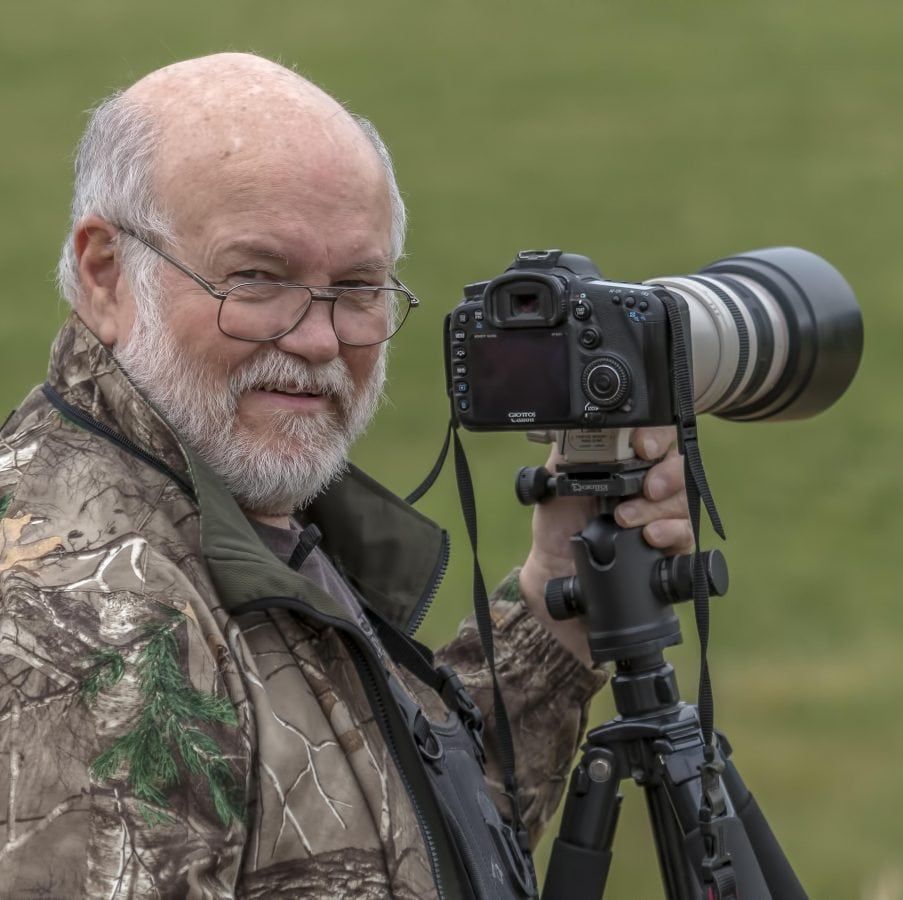 With no sign of her mother, Bella was rescued and taken to the Montana Grizzly Encounter.
James added: "Four years on, she is over six-feet tall and weighs nearly 500lbs.
"I feel very connected to her.
"I cannot imagine a world without grizzly bears and there are so many that want to get rid of them.
"They are not the horrible monsters that some think they are."