25hours Hotel Terminus Nord is not what you may expect. It's a listed building which has been given a new lease of life. Newly opened in January 2019, it has 237 rooms and seven room categories from small to extra-large+. The hotel is an urban refuge as colourful as an African bazaar, with both rooms and public areas decorated with colourful street art murals.
Upon entering the hotel, the lively spirit of the exuberant 10th arrondissement shines through. It's designed with bold and bright styles that represent the cultural community of African and Asian residents. The reception area and lounge have a Parisian flair and the reception area reminds you of a French Kiosk – the classic tiles of the metro stations. There's also a café corner and vintage coffee truck.
You can buy from a fine selection of books to 'Stop the water while using me' toiletries range featured throughout the hotel. Helpful staff are on hand to assist, and it's clear the hotel is a casual hotspot for hotel guests and locals, which makes you feel like you're part of the local community.
Location 4/5
25hours Hotel Terminus Nord is in the heart of the French capital. It's conveniently located opposite the Gare du Nord station (75 steps) which provides direct links to the Eurostar, Thalys, TGV and RER trains, with the Metro line also on its doorstep (27 steps). There are plenty of restaurants, bars and fast food joints outside and within walking distance from the hotel. No matter what tickles your fancy, you're sure to find something you like.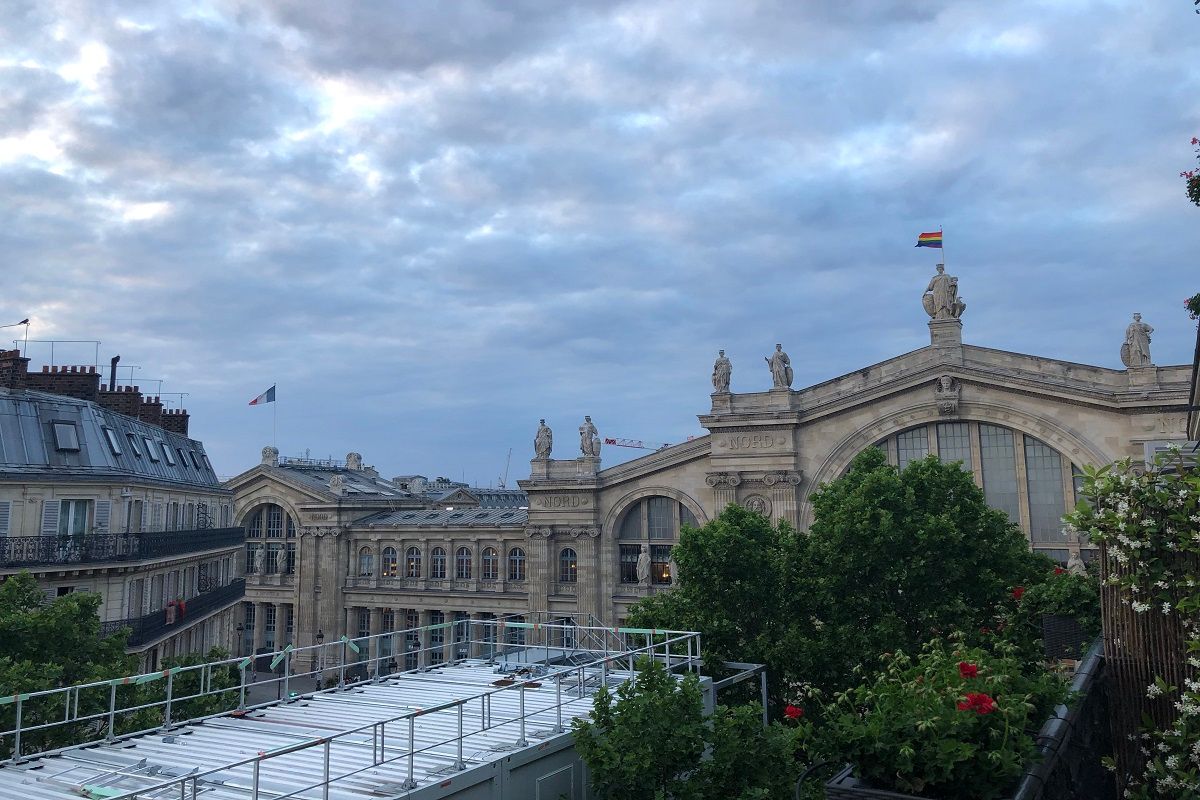 For the explorers, you can jump on the train or the hop-on hop-off bus, both less than a couple of minutes' walk away. I recommend the bus which takes you to all the main tourist attractions, with the Eiffel Tower 5.4km from the hotel, Louvre 3.1km and Notre-Dame only 2.1km away.
If you like shopping, you won't be disappointed – there are plenty of shops around. For those who enjoy a nice walk, you can head to Quai de la Seine (25 minutes' walk) and then take a nice walk along the river. There is so much to see in this wonderful city and the hotel is ideally located in the hustle and bustle of the lively spirit of this district, with fantastic transport links to help you get around.
Rooms 4/5
Each of the rooms are an urban retreat, inspired by the cultural mix of the local African and Asian community. The Medium+ room was a good size (17-21 sqm) and is vibrant and colourful – from the duvet covers to the ornaments. There are larger rooms for those who prefer more space.
The room included all the modern amenities one would need – a safe, UE Boom Bluetooth speaker, rain shower, hairdryer, minibar, free WiFi, USB ports, drinking water from the sink tap (and much more) and a balcony overlooking the Gare du Nord station, Montmartre and Sacre-Coeur. One could spend hours watching the world go by.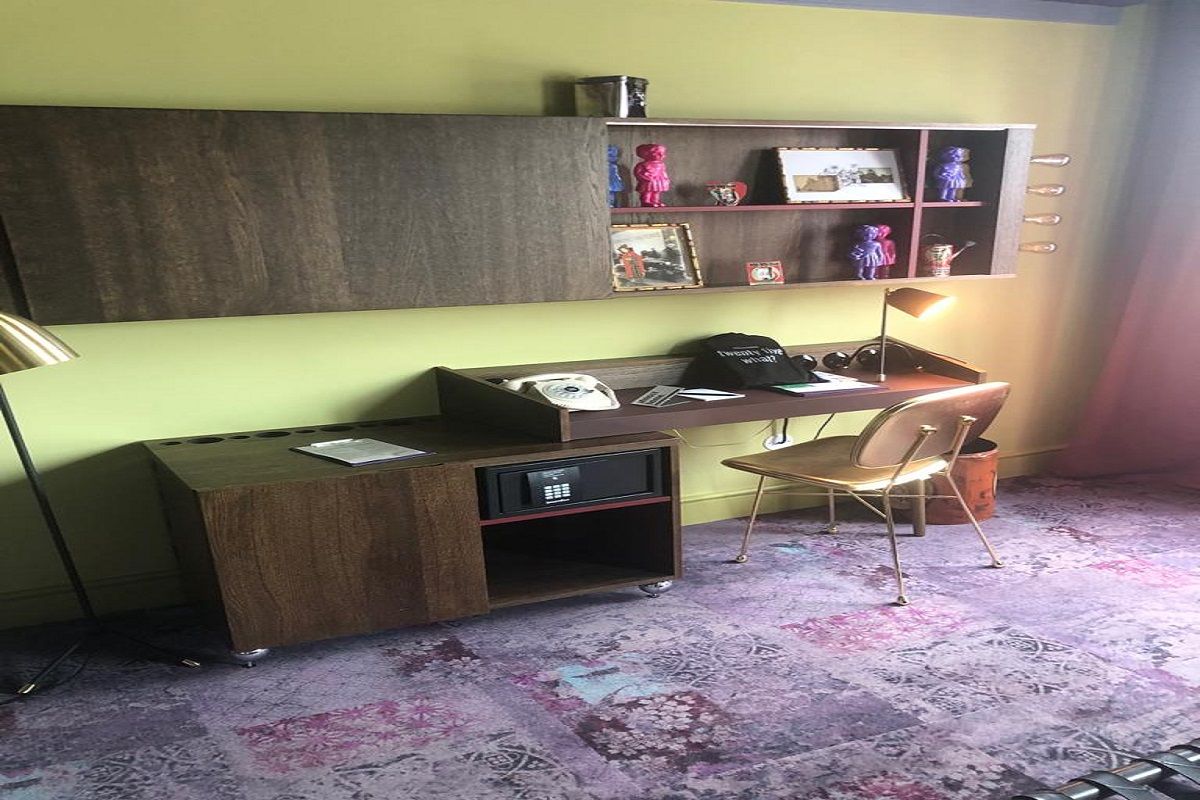 After long days exploring the city, a good night's sleep is top priority. The bed was large and comfortable with feather pillows – I was out like a light and didn't need the help of the blackout curtains. There are many light switches in the room that some could find difficult to figure out (initially I did). But what I particularly liked was the sustainable toiletries.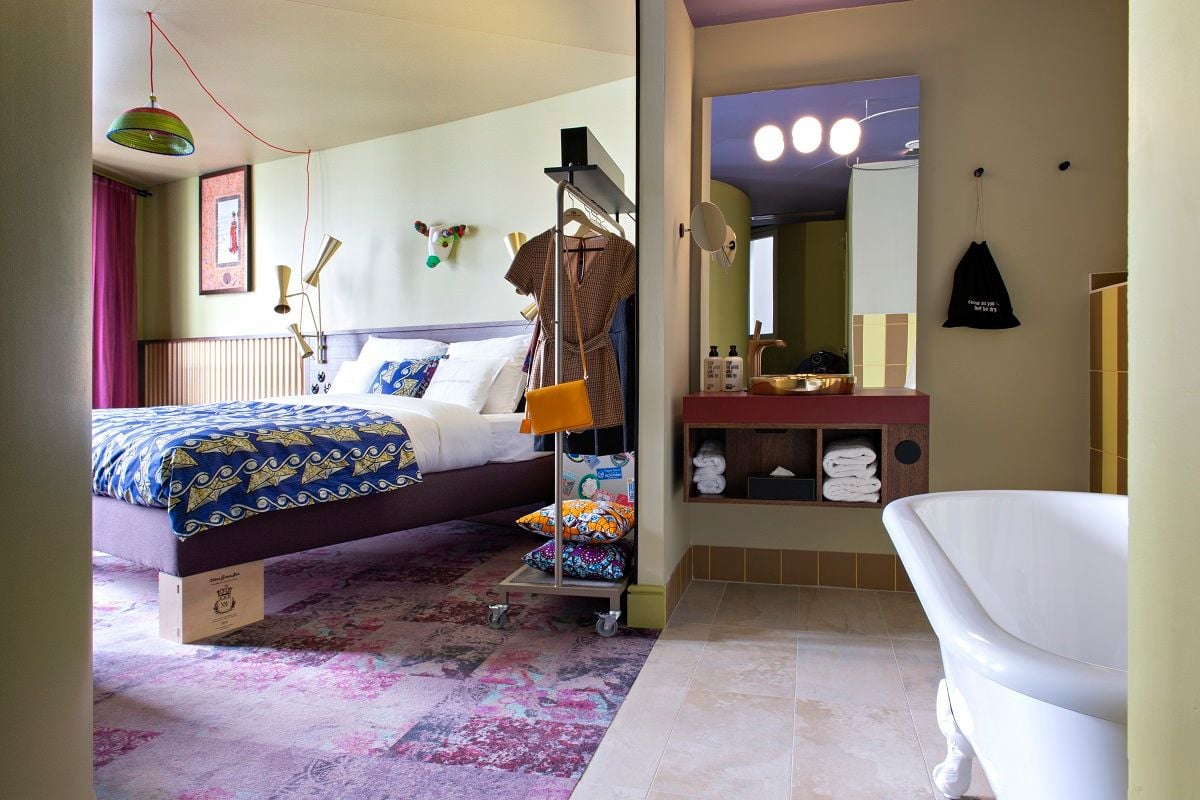 Services 3.8/5
(Only because there is no gym or pool.)
Staff are welcoming, friendly and go over and beyond. The hotel wasn't formal but oozed a relaxing atmosphere – a place to get away from the hustle and bustle outside. Staff and management took the time to have a chat and recommend places to visit and eat. Reception staff have a wealth of knowledge, recommending places to visit by public transport or walking. You can even by your hop-on hop-off bus tickets from them.
The hotel doesn't have a gym, spa or swimming pool, but being in Paris, you would want to spend your time discovering the city – and that's a workout in itself. But if you do fancy a jog, you can get towels, water and a local map with jogging routes from reception.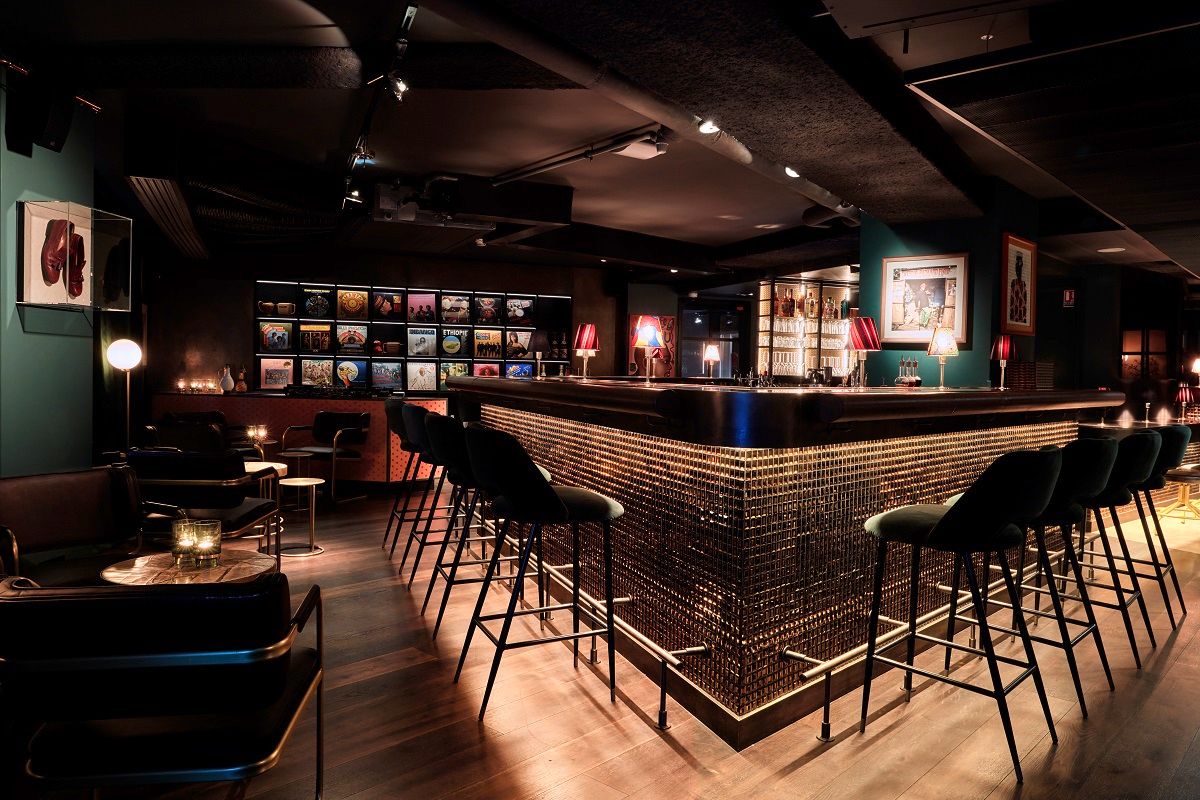 The hotel does have an unusual amenity – rental of a Mini Cooper. It's free for four hours and chargeable thereafter, and a fantastic way to explore what Paris has to offer. And in the heat, the aircon is gratefully welcomed. There's also a canvasco bag in the room to use during your stay – very handy – and you can borrow an umbrella from reception if the weather turns. And if you're out sightseeing and snapping all those selfies, you can borrow a power bank to keep your phone alive.
Food and drink 4/5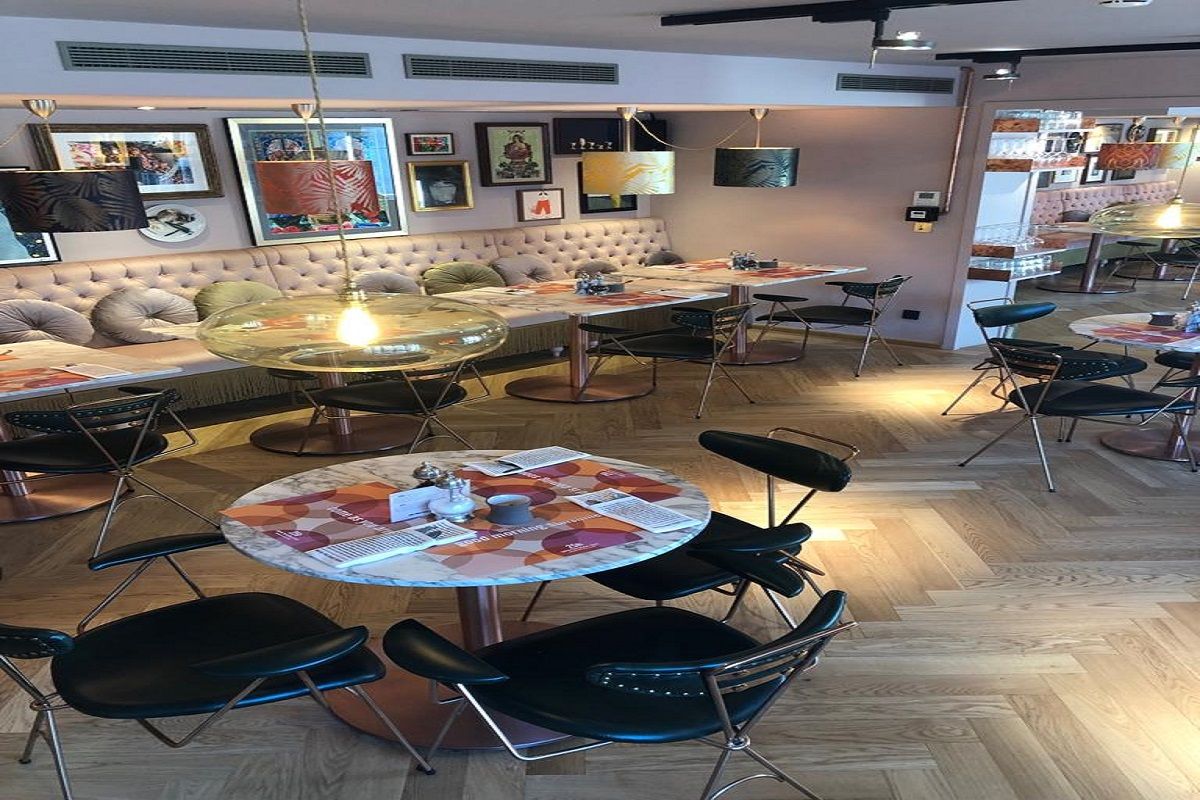 The Sape Bar radiates a relaxing and vibrant atmosphere, and features a stunning large bar made of bronze-coloured mosaic glass. With the décor and mix of hotel guests and locals, it's hard not to feel a part of this lively district. They have locally brewed bottled beer – Altitude being a favourite – and a selection of lovely cocktails and wines. There is no draft beer.
The NENI restaurant caters for all day dining and has some wonderful views of the Gare du Nord. The food is a culinary mosaic of Persian, Russian, Arab, Moroccan, Israeli, Turkish, Spanish, German and Austrian influences.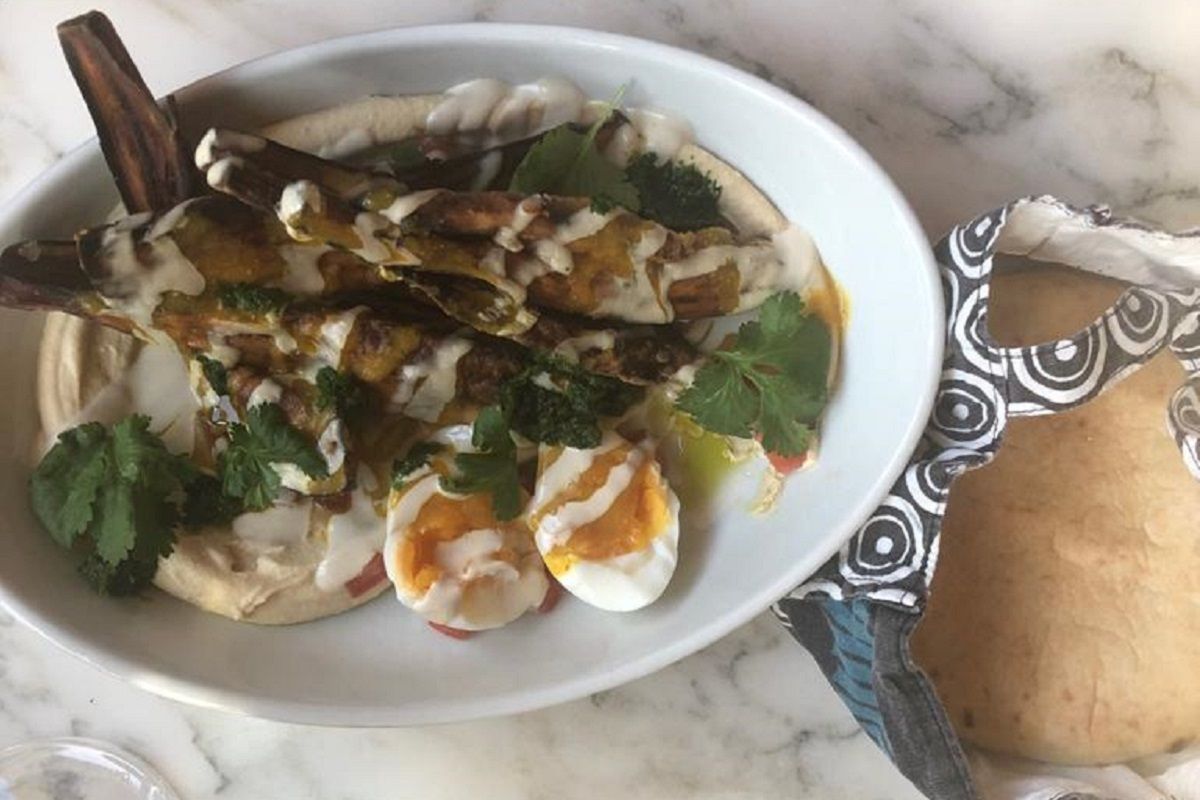 Buffet breakfast is simple and has a range of hot and cold food, with a selection of breads and juices. You can also have freshly made eggs if you ask (they were made to perfection). This will set you up for the day. If you don't book breakfast in your room rate, it's €24 per person.
Dinner was exceptional and the quality and presentation was perfect. My favourite dish for starters is the Soupe de mais – a corn soup with chilli, ginger, crispy corn and harissa (€7.50) and it's served with bread. I couldn't get enough of it.
For main, Sabich was another favourite. It's a street food speciality from Tel Aviv – fried eggplant, humus, tomato salsa, har bracha tahini with amba and a soft organic boiled egg (€16.50) – and worth every penny.
For dessert, the Sesame (€9) – halva, roasted sesame, raw tahini and ice cream was delicious and not too sweet. The tiramisu (€8) was delightful and the best I've tasted. It's different to the norm and isn't overpowered with coffee (yay – as I'm not a fan of coffee).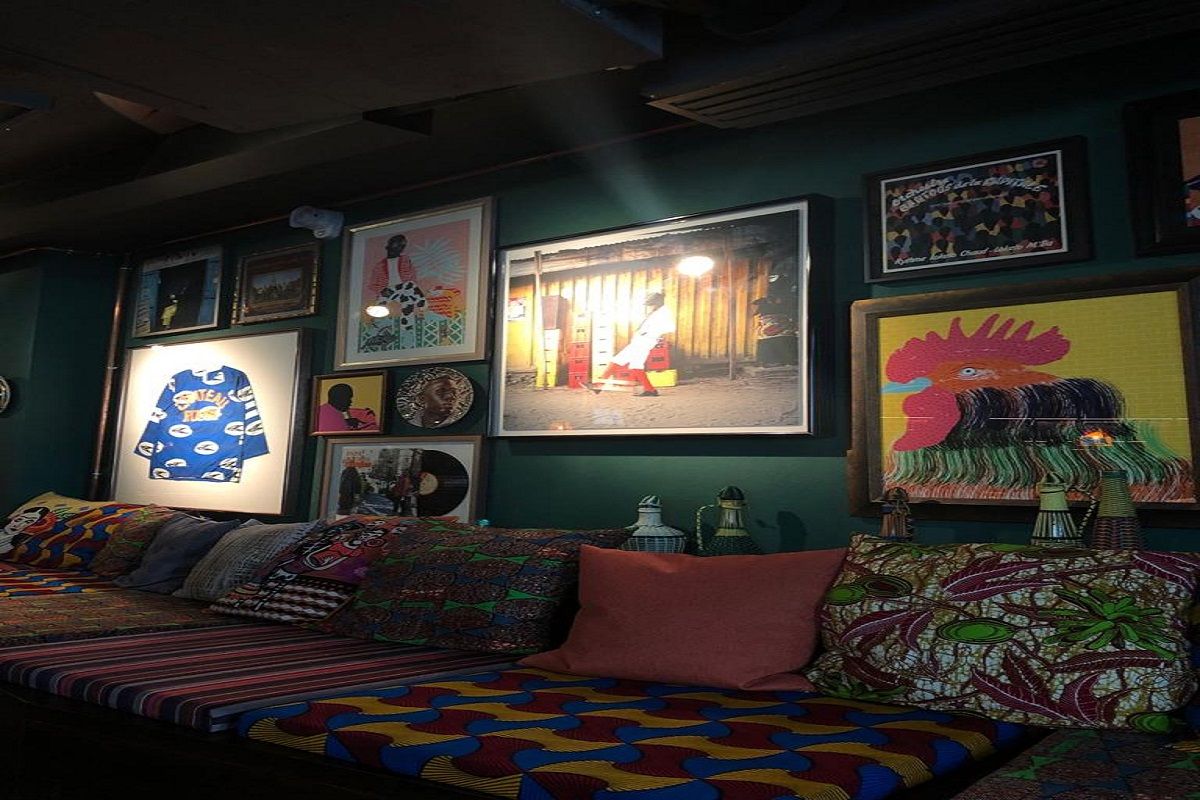 Insider tips
There are two Mini Coopers available to rent but you can't pre-book them, so it's best to book when checking in so you don't miss out.
Adjacent to the Sape Bar is the Speakeasy Bar. It's a hidden snug where up to ten guests can enjoy drinks in a private atmosphere.
Book a room with a balcony overlooking Gare du Nord – the views are worth it.
Bea was a guest of 25hours Hotel Terminus Nord, 12 Boulevard de Denain 75010 Paris (standard category rooms are from: Small €204, Medium €219, Large €249 and Extra Large €279 – excluding breakfast).