Edgware and Stanmore are destinations that are as synonymous with tube station notice boards as please mind the gap signs are to underground station platforms – and they could also be your gateway to country living this summer.
As the nights get longer and the weather becomes increasingly bearable Londoners across the city are starting to gather their plans for spending more time outdoors as soon as the clock strikes five.
Once the preserve of long weekends away  Glamping is fast becoming more than just a weekend trend, with new spots opening close to the city offering busy workers who want a bit of a mid-week boost and some downtime.
Home Farm Glamping is London's nearest glamping site, located in farm land in Elstree just five minutes from the end of the Jubilee and Northern Lines, and it's offering mid-week relaxation breaks for city workers.
Jess, who runs Home Farm, is offering her tents and yurts to help Londoners get essential reflective time and to experience the great outdoors until September at her luxury glamping site.
With three yurts and nine bell tents on site, bbqs and campfires next to each tent, fine dining options, open air yoga classes and acres of land and forest to explore, Home Farm has become an essential escape from the city.
Jess Allen-Back, 32, who herself was a lawyer in the city before setting up Home Farm Glamping, says: "People come to Home Farm wearing their suits, clutching their blackberries and mobile phones.
"By the end of their stay, they are toasting marshmallows around campfires, doing yoga, and relaxing. People are very inspired by the glamping experience and Home Farm is a real escape from the city. Home Farm is there to enable people to disconnect in order to reconnect."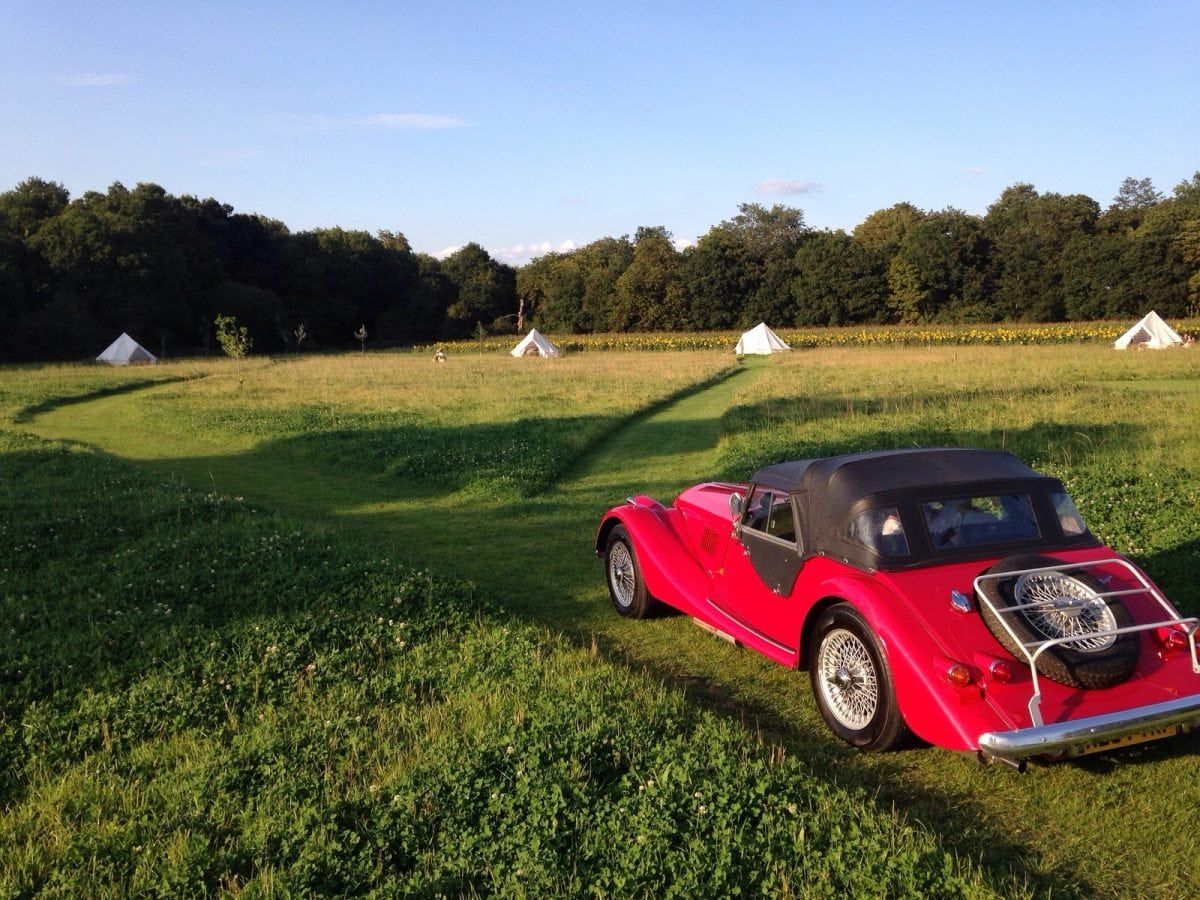 Home Farm Glamping's mid-week stays are aimed at friends, colleagues, couples, or for solo visits, so that guests can get some positive time out and focus on wellness and mindfulness.
City workers in London are coming to stay for mid-week in order to refresh themselves in a green environment because Home Farm is so easily accessible, guests just jump off the tube at Stanmore (Jubilee Line) or Edgware (Northern Line) and in five minutes they will discover rolling green fields and avenues of beautiful, ancient trees.
Or if the overland is easier, Elstree & Borehamwood station (Thameslink) is just a couple of miles away and can be walked to.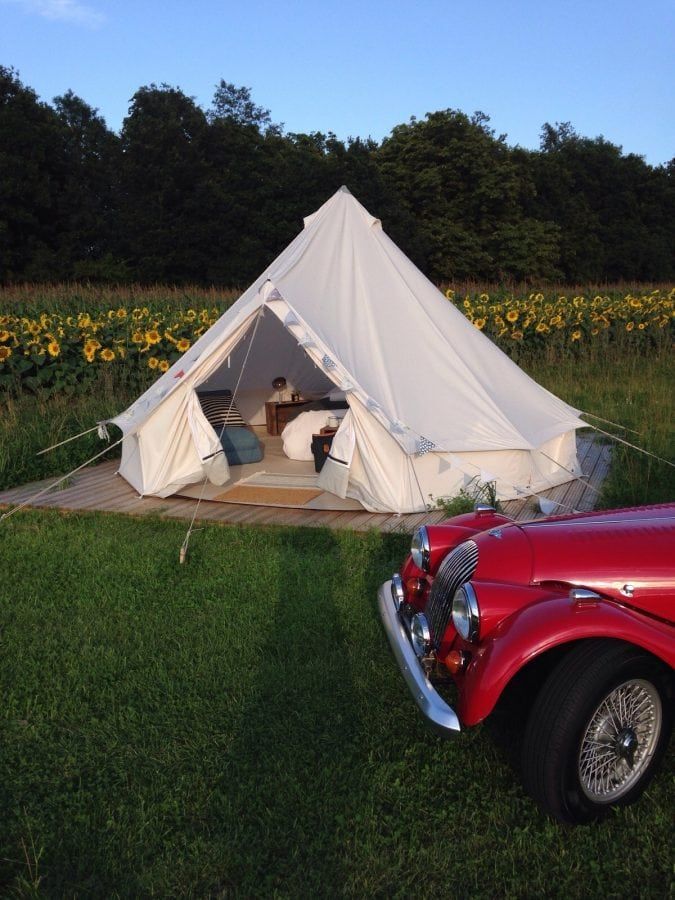 During Mental Health Awareness Week, Home Farm Glamping is offering a 25 per cent discount on bookings for the weekend of 12th-14th May 2017 so more people can take advantage of this countryside escape.
Guests will need to stay for the two nights (Friday and Saturday) to qualify, and minimum two people. Terms and conditions apply, and subject to availability! Guests need to enter May25 at checkout.
Jess adds: "What better way to get into the summer relaxation mindset with a bit of glamping at London's nearest and coolest glamping site."