The north Italian area of Lake Como is a tempting attraction for those in need of panoramic beauty, traditional Italian meals and a timeless charm. Add in the possibility of bumping into its most famous resident, George Clooney, and I was tempted enough to visit in June – just ahead of the summer rush. Despite my very thorough research, I still didn't know quite what to expect, partly because it's hard to piece together a complete picture of the diverse area, and partly because its smaller details aren't written about exhaustively on t'internet in English. So if Lake Como is also on your bucket list, here are a few things to know before you go.
Pick where you stay carefully
Each town or village has its own characteristics that could attract or put you off a stay. With a bustling atmosphere and arguably the most beautiful setting, Bellagio is the beating heart of Lake Como, with plenty of hotels, restaurants and day trips. The flipside is that it's also the most touristy; not an authentic Italian experience if that's what you're after.
Mid-sized towns like Varenna and Menaggio offer a nice balance, while smaller villages like Bellano might feel a little too small for those staying more than a couple of days without a car. Speaking of which…
You'll need a car
Lake Como can be accessed easily by train, but you'll only see a small fraction of what the area has to offer that way. Most notably, you'll miss out on the spectacular road trips winding up the hills and mountains that surround the lake. The peace and quiet is worth the drive, and the elevated villages – untouched by tourism, as authentic as you'll find in Italy – are a joy to walk around; plan a lunch there as an excuse to linger there for longer. The summits are also a draw, giving an elevated view of the lake and its surrounds. But note that in the main towns, parking is at a premium, so the trade-off is generally to stay at a smaller town, or fork out the extra.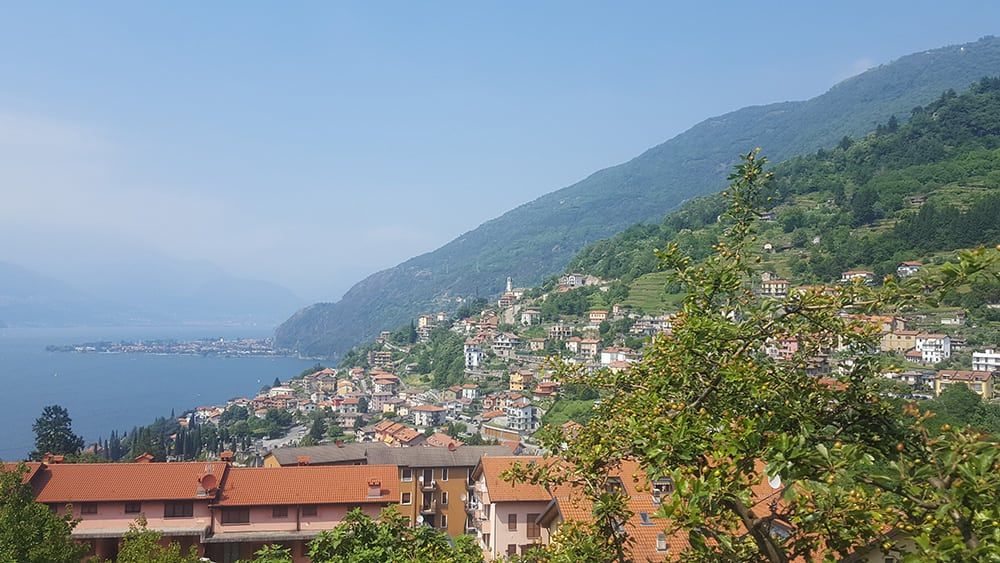 Instagram does it no justice
So put the phone away. Like most panoramic places, the detail and scale of its beauty can't be captured on camera, by even the most professional of photographers. My panoramic view consisted of Bellagio on my very left, perching proudly in the distance, with the postcard-perfect west side of the lake framed against its still waters, and finally the sweeping Swiss Alps towering over Lake Como on the right side. With deep blue skies above and idyllic villas by the waters, and surrounded by quiet, it needs to be seen to be believed. At least that means after a few underwhelming attempts, social media addicts will be forced to give up, allowing us to relax and enjoy the views without worrying about wi-fi connectivity (which is temperamental, btw).
Gelato is obligatory
The roasting summer months combined with little breeze on the lake shores, means it can get swelteringly humid and hot. There is only one answer: gelato. Most places offer a range of tempting flavours like melon sorbet, lemon sorbet, Bacci, creamy coffee, and chocolate – all of which will cure what ails you. It's budget-friendly too; expect a double serving for €2.
Don't expect a London pace
Untouched by the trappings of modern life, the time-sensitive nature and competitive hospitality that comes as standard in the UK hasn't reached Lake Como. A good thing too: it's a reminder that the world doesn't implode if a vendor decides to have a chat before issuing you the desired ticket. As such, you'll find that shops and businesses in all but the most touristy areas close for a long lunch throughout the week, and service is on the leisurely side. Instead, service is valued through the personal touch; the best waiters are forthcoming with good recommendations and the best vendors wave you off like a friend. If you're in a hurry, you're doing it wrong.
Make your own entertainment
Aside from exploring each town – which greatly on ferry times on having your own car – the 'what to do' factor of Lake Como relies on your own imagination. Each town usually has its own star attraction: the beautiful grounds of Villa Carlotta in Tremezzo, the cable car in Argegno and the waterfall in Bellano. After that, it's up to you how to enjoy the time, whether it's with some lakeside reading, holiday shopping, a daytime snooze or long, leisurely lunches.
The food is old skool
There are hidden gems across the lake, but expect most restaurants never to have heard of quinoa, cranberries or chia seeds, and serve up rustic Italian dishes defined by their simplicity. For lunch, that's salad, pizza or ciabatta, and for dinner, it's generally a choice between pizza and pasta. For contemporary cuisine that expands the palette, Milan is a couple of hours away and has plenty of choice; Lake Como is for rustic living in beautiful surrounds.
Find out more on the official Lake Como site.