Blenheim Palace is what I suppose should be called a marquee attraction, albeit the grandest of all marquees. It is the seat of the Dukes of Marlborough and the only non-royal, non-episcopal country house in England to hold the title of palace. Designed in the rare, and short-lived, English Baroque style, architectural appreciation of the palace is as divided today as it was in the 1720s. It is unique in being a family home, mausoleum and national monument. You may also know it as the birthplace and ancestral home of Sir Winston Churchill.
It is located in the western part of the Cotswolds, just north of Oxford and the wonderful village of Woodstock grew up around and to serve it. Long a popular spot for holidays, Woodstock has some very good, justly famous, but quite expensive, places to stay, such as The Bear and The Feathers. I highly recommend both for a luxurious weekend away in the country, and the food in either is worth the trip alone.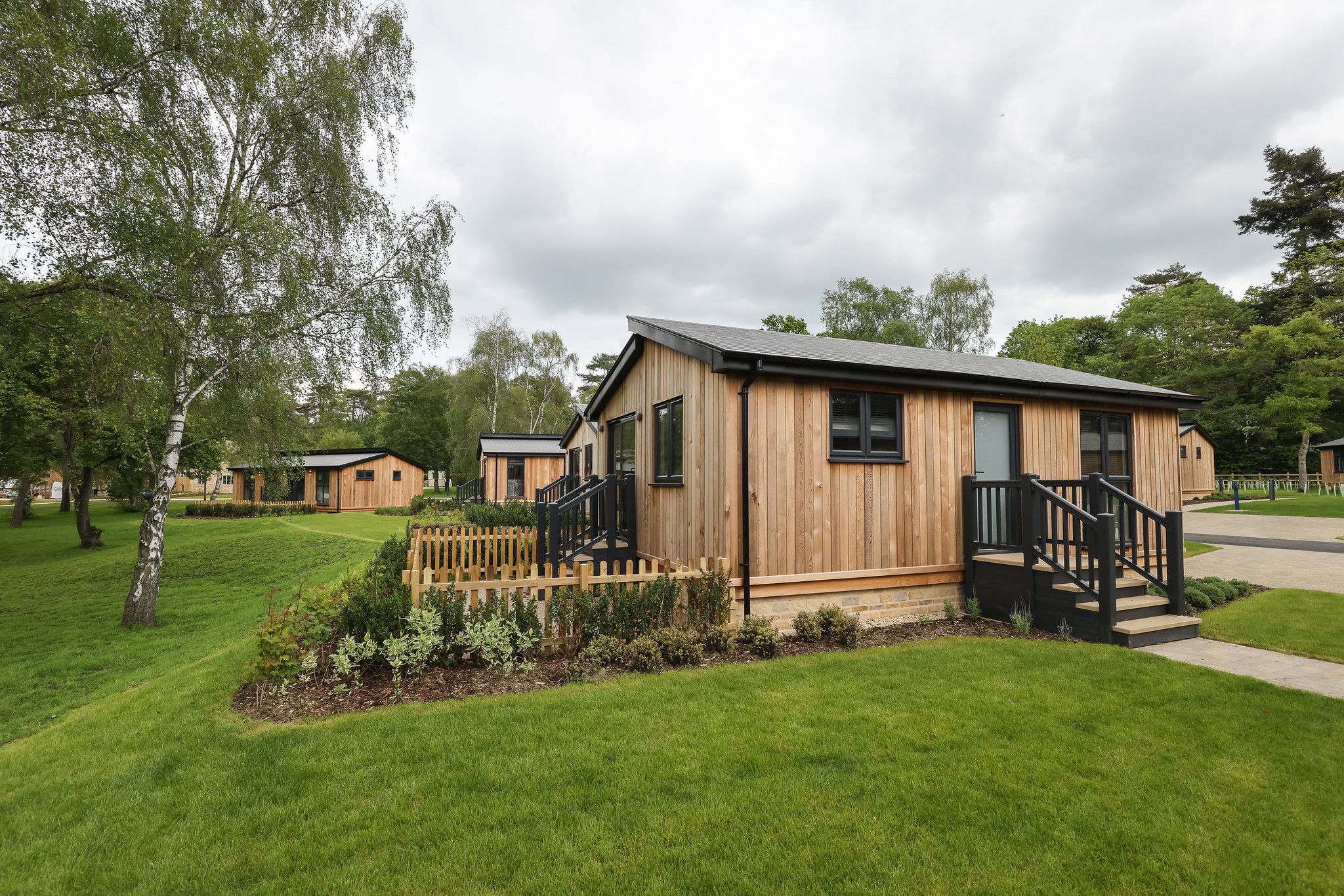 The Blenheim estate has, however, launched something with Darwin Estates which is quite unexpected and quite different. Darwin Estates are well known for having rolled out high-end lodge sites across the country which are of a different standard to the old perception of this form of holiday accommodation. Basic holiday caravans these are not.
The site has been carved out of the southeastern corner of the spectacular Blenheim Palace gardens, abutting Woodstock itself. Residents at the site also benefit from a reduced rate for a Blenheim Palace entrance ticket (which can then be converted into an annual pass for free).
The lodges themselves have been thoughtfully designed and are intentionally oriented to the west, to make the most of the morning and afternoon sun and provide a view over the meadow. They have a split roof design in a slate colour, with cedar cladding and integrated Cotswold stone and look nothing like a traditional holiday cottage. Sustainability and electric solutions also have a driving factor, with electric heating and thoughtful choice of materials. Each lodge also has an electric charging point – which alone is a very attractive feature.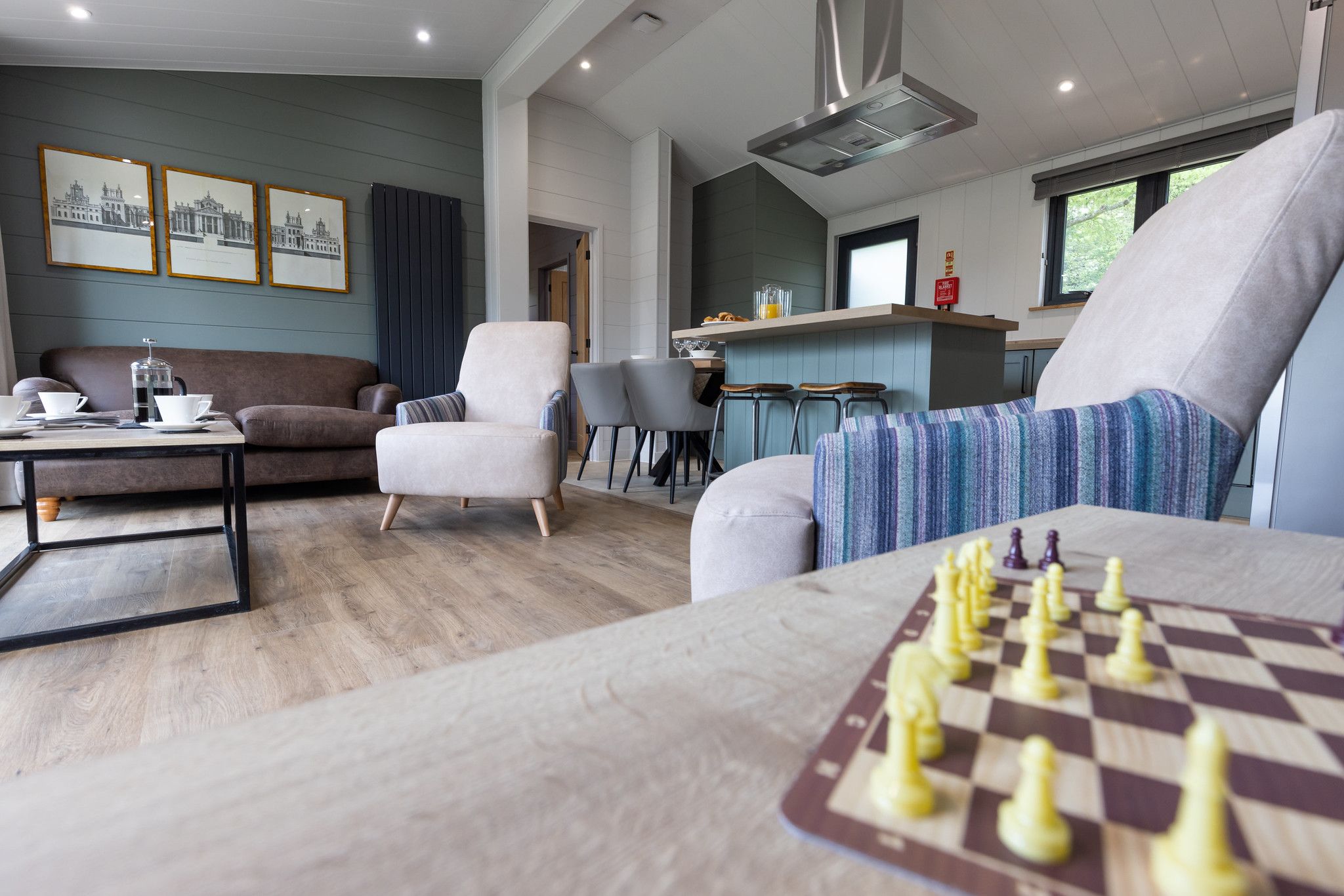 Inside, the lodges are, dare I say it, really quite cool with large windows with letting natural light flood in and providing views over the blooming meadow.   The kitchen and bathrooms have very stylish yet practical fixtures and fittings, and the furniture is modern, stylish yet comfortable.  There is also a lot of space. Then the décor – there are lots of quite playful references to the location such as the bowler hat light features in reception and a coffee table made of vintage cigar boxes.
The site opens this August, and presents a solid option for people visiting the area – whether as a tourist to the Cotswolds, nearby Oxford or Bicester Village. I have a farm nearby as a weekend retreat and foresee using these lodges as overflow accommodation for guests – or maybe leave my guests and the house and stay here myself as a treat.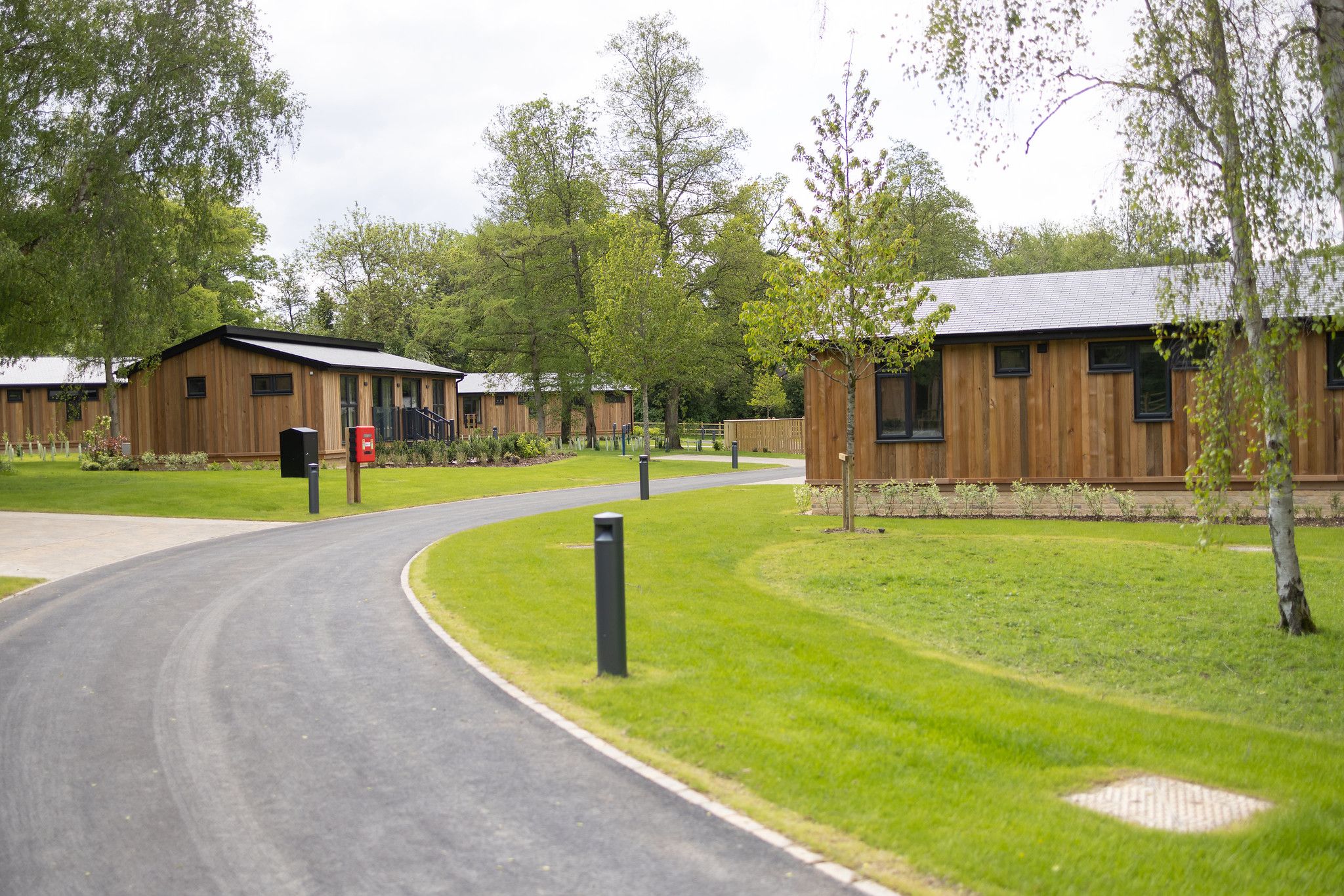 There are 36 lodges in total, with a selection of one, two and three-bed properties – all come with a garden area and outdoor seating. Each has a spacious living room with sofa nests and dining areas, together with widescreen televisions and very well-equipped kitchens. Nine of the lodges are pet-friendly with fencing around the garden and hoses for washing your furry friend. With prices starting at £270 for a four-night stay in a one-bedroom lodge, I predict that this development is going to be a huge success.
Book here