A car owner selling his £550 Skoda on Auto Trader has been bombarded by prank buyers posing as A-list celebrities.
Johnny Delaney, 25, has been inundated with messages claiming to be from Lewis Hamilton, Matt Le Blanc, Olly Murs, Brian May and even Donald Trump.
Enquiries have also come in from Sir Michael Cane, Derek Trotter and Tiger Woods who asked: "How many birds can I fit in the back for cocaine-fuelled orgies?"
Johnny has only had one serious enquiry since he listed the Fabia 1.4 Silverline Limited Edition last week – and has no idea why jokers are targeting his ad.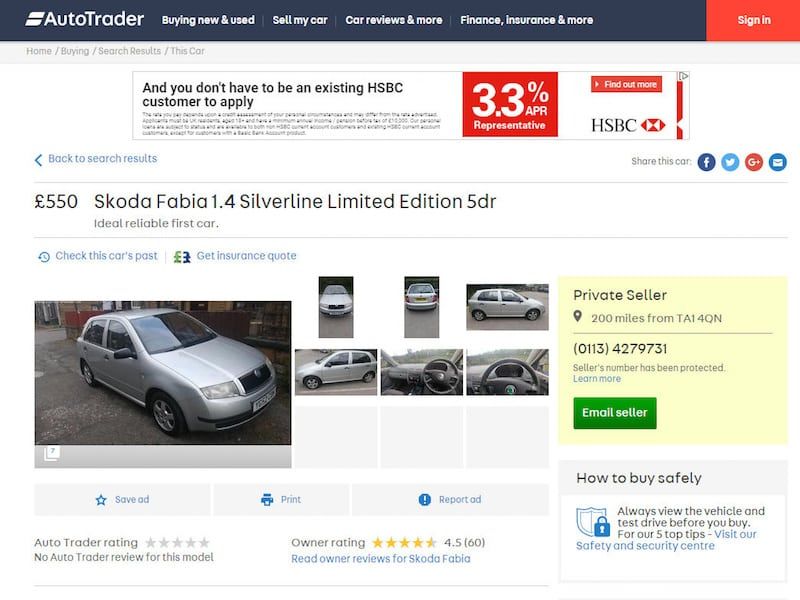 He said: "I do find the messages amusing but it is going on a bit long now and I keep thinking 'I need to sell this car!'
"It seems people are just having a laugh about the car rather than trying to buy it."
Johnny, of Leeds, West Yorks., has owned the 15-year-old car for three years and is now trading up to a brand new Seat Leon FR 1.4 TSI.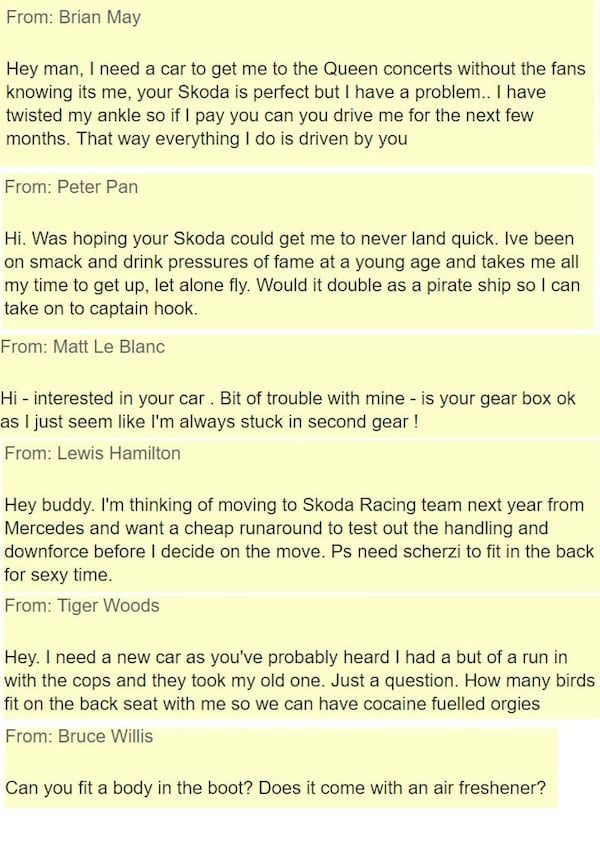 In one of the cheeky messages Queen guitarist Brian May tells Johnny: "Hey man, I need a car to get me to the Queen concerts without the fans knowing it's me.
"Your Skoda is perfect but I have twisted my ankle so if I pay you could drive me for the next few months.
"That way 'everything I do is driven by you'".
Another bogus enquiry from F1 driver Lewis Hamilton reads: "Hey buddy, I'm thinking of moving to Skoda racing team from Mercedes next year.
"I want a cheap run-around to test out the down-force and handling before decide on the move.
"P.s. – I need Scherzi to fit in the back for sexy time."
But Johnny says the joke is beginning to wear thin.
"It's annoying me to be honest because there is nothing wrong with the car whatsoever," he said.