Connie Yates and Chris Gard the parents of Charlie Gard and supporters at Great Ormond Street Hospital in London hand over a petition containing over 350,000 signatures supporting their case that their son, Charlie, should be allowed to travel and receive treatment.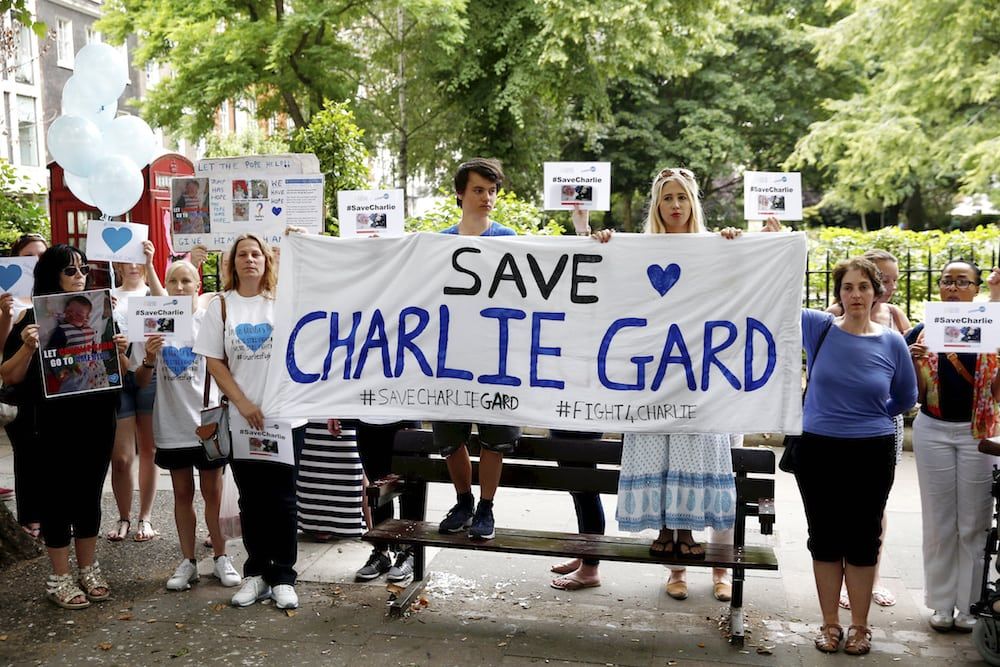 Gard said the hospital was fantastic and its doctors were specialists in a lot of conditions, but not Charlie's. "The specialists are in America and that's where we want to go.
"He should have had this chance a long time ago now. They said that it wasn't fair to leave him on the ventilator for three months for a treatment they didn't think was going to work. He's now been left for seven months with no treatment."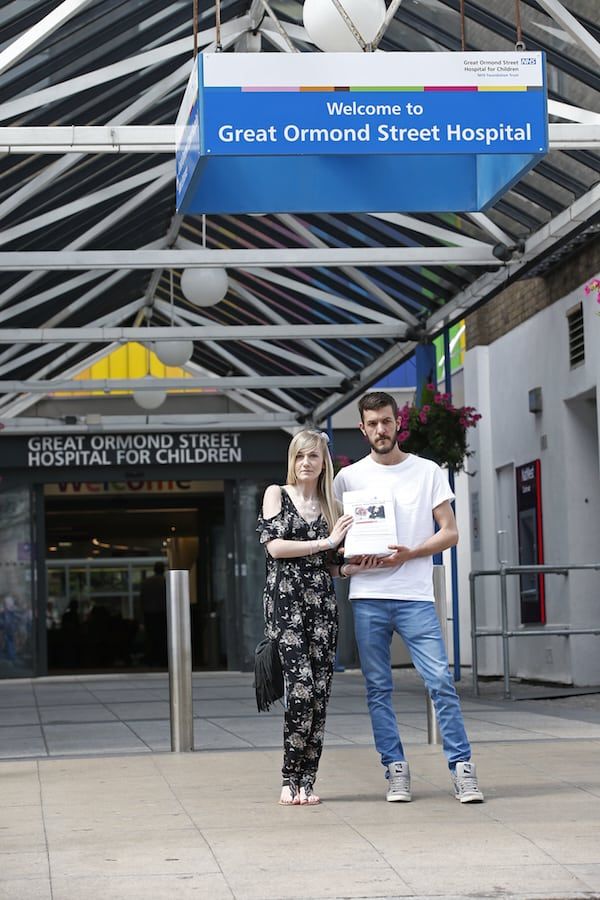 The couple from west London, want to take the baby to a hospital in the US for experimental treatment, but lost a lengthy legal battle after judges ruled that the therapy would not improve Charlie's quality of life.