A collection of classic motorbikes owned by a late thrill-seeking VICAR is set to sell for almost £150,000.
Father Robert Edward Hampson was an avid motorbike collector and rider who passed away, aged 59, earlier this year.
His collection was made up of a couple of Sunbeams, a Royal Enfield, a BSA and a number of others but his prized possession was a Vincent Black Shadow, which is worth £50,000.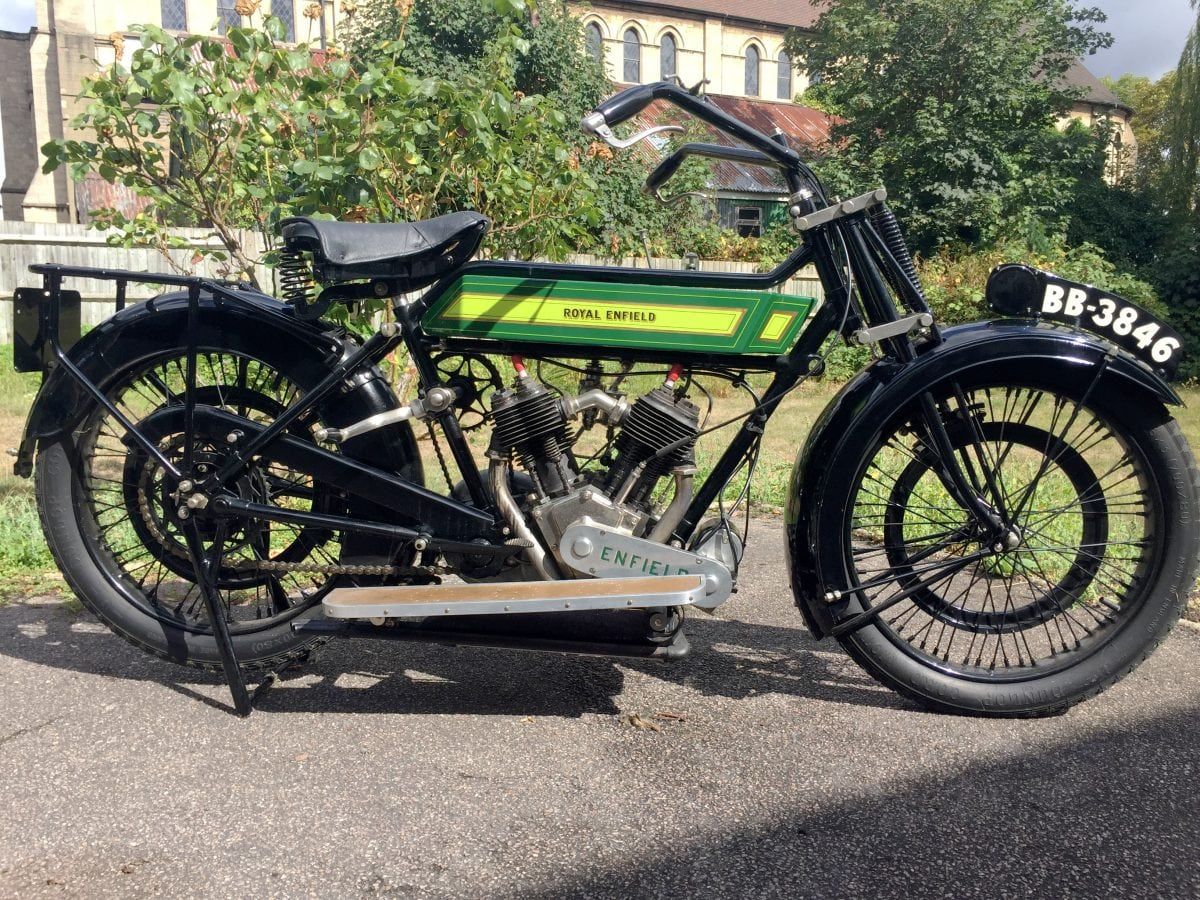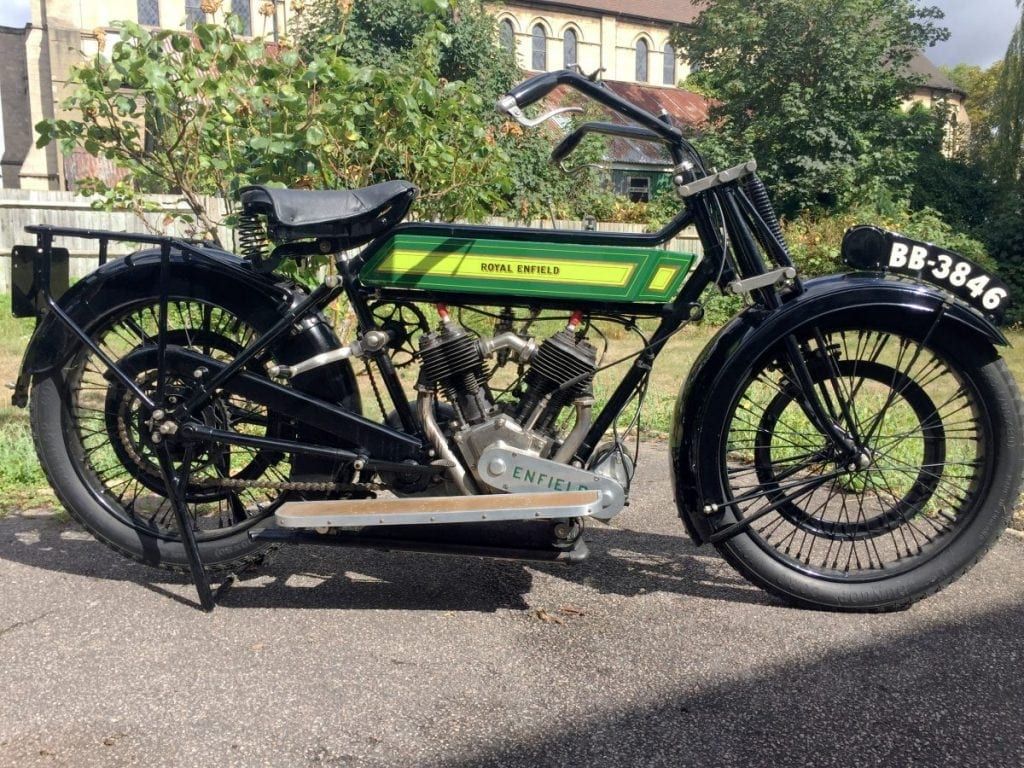 The 1951 Black Shadow, an iconic and dream British motorcycle, was the greatest high performance bike of its day and was an exotic mode of transportation for a local vicar.
Father Hampson, a vicar at Holy Trinity Church in South Woodford, London, was diagnosed with kidney and bone cancer in 2013 and continued to lead services from his wheelchair.
The vicar and petrolhead died in May, aged 59, and left behind wife Florence, stepdaughter Lakesia Adams-Poku and dog Cromwell.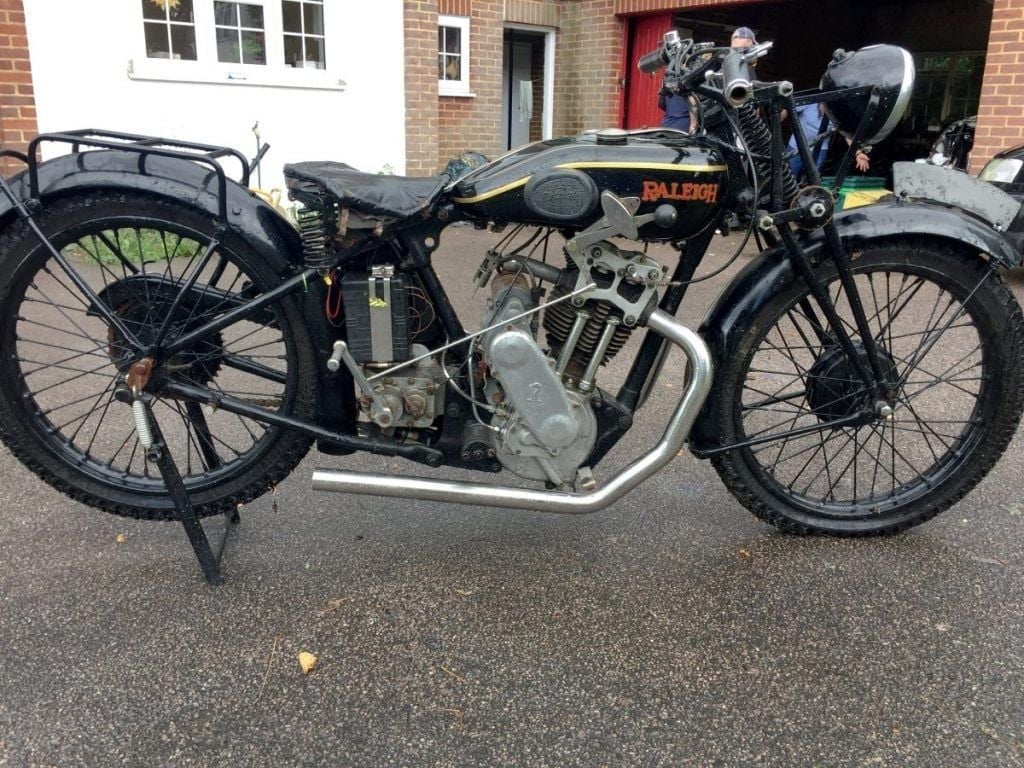 More than 500 people from as far as France and Israel attended his funeral, and his bike collection has just been photographed outside the church ahead of its sale with H&H Classics at the National Motorcycle Museum in Solihull, West Mids, on November 9.
The collection boasts 12 classic motorcycles in total has been valued at around £140,000.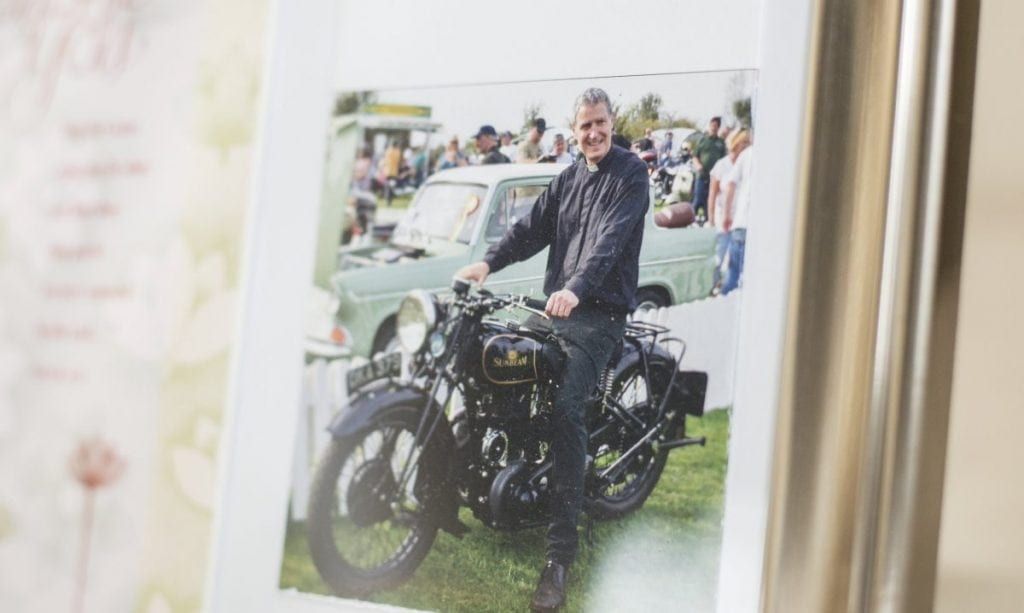 Mike Davis, of H&H, said: "The Reverend was known for his tongue-in-cheek approach to preaching his faith during his time at the Holy Trinity church in South Woodford.
"It was only fitting his bike collection was seen outside his church one last time before what we hope will be another successful sale at the National Motorcycle Museum.
"Robert's love for old British motorbikes started as a teenager and he would dismantle old gear boxes or engines on his mother's kitchen table or solder something over the gas cooker. This is when his mum would go mad."
The Collection
1951 Vincent Black Shadow 998cc, £40,000 to £50,000
1921 Sunbeam model 7 500cc – £7,000-£8,000
1922 Sunbeam Model 1 350cc Sports – partly restored – £5,000-£6,000
1929 Sunbeam Model 9/90 500cc – £7,000-£8,000
1931 Sunbeam Model 9 sports 500cc – £7,000-£9,000
1932 Sunbeam Lion 500cc – partly dismantled for restoration – No Reserve
1932 Sunbeam Lion 600cc – partly dismantled for restoration – No Reserve
1938 Sunbeam Model A26 – £8,000-£9,000
1929 BSA Sloper 500cc side-valve – £5,000-£6,000
1932 Raleigh MH32 500cc OHV – £3,000-£4,000
1921 Royal Enfield Model 180 986cc Vee twin – £11,000-£13,000
1947 Harley Davidson WLA 745cc Vee Twin – £9,000-£11,000
https://www.thelondoneconomic.com/tech-auto/classic-ferrari-set-to-be-one-of-the-most-expensive-cars-ever-sold/16/08/