This incredible 'third thumb' controlled by your big toes can let you text faster, perform card tricks and play impossible guitar chords.
A pioneering designer from London hopes her robotic invention will revolutionise the way we see false limbs.
The 3D-printed battery-powered digit attaches to the side of a user's hand and is controlled by pressure-pads that fit into a user's shoes and communicate with it via Bluetooth.
Dani Clode, 25, who designs false limbs for amputees at The Alternative Limb Project, began her 'Third Thumb Project' while researching her masters dissertation.
She wanted to create a prosthetic that could be used by anyone and was drawn to the challenge of matching the thumb's range of movement.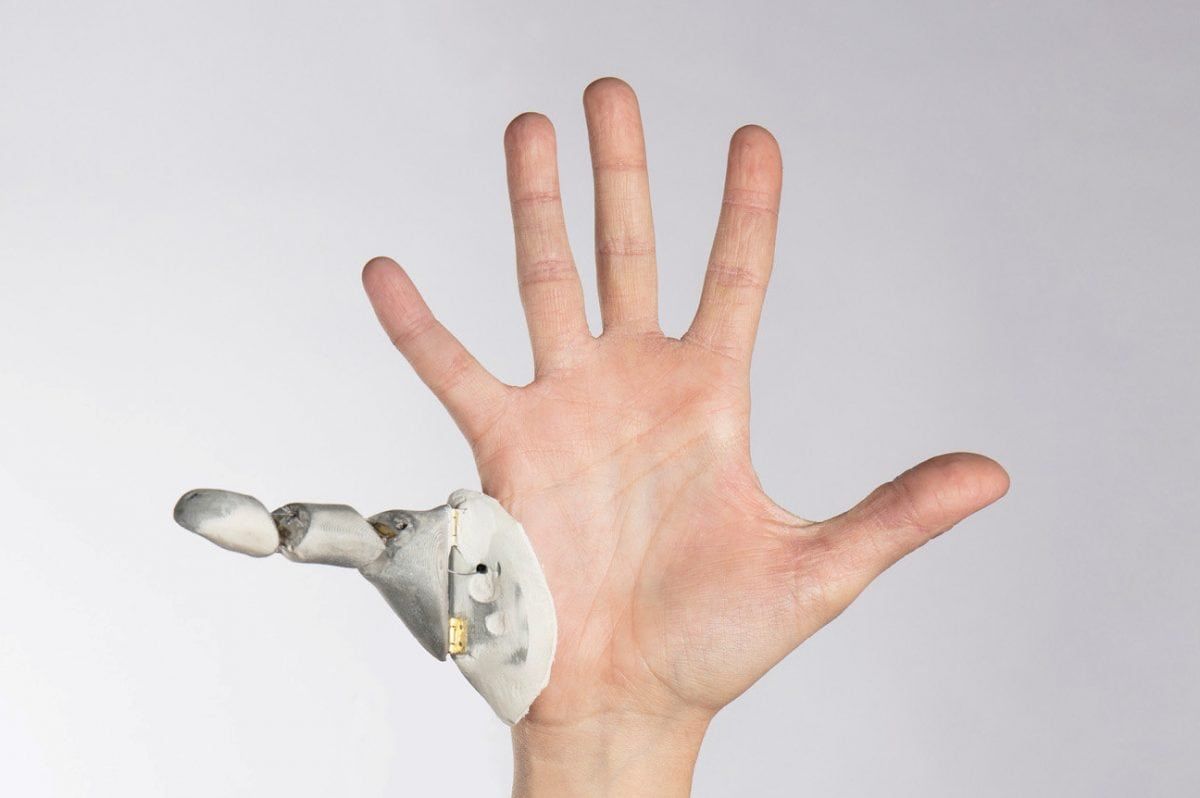 But unlike medical silicone thumbs, she didn't want hers to look like a replacement but a fully functional extra digit.
She said: "I came across the origin of the word prosthesis and found that it meant 'in addition to.
"This inspired me to rethink prosthetics as extensions, rather than anything that 'fixes' or 'replaces'.
"Prosthetics are such unique products; it's a product relationship that is unlike any other, and I wanted to really explore this connection that develops between the wearer and the limb, so I wanted the design to be able to be experienced by anyone."
Dani, from London, spent months tirelessly testing different foams and plastics before deciding on a flexible material called NinjaFlex to 3D-print for her final design.
She added: "I knew from the beginning that I wanted to create the thumb with a live hinge design, with no interlocking mechanisms.
"I worked with lots of different materials, such as foams and plastics, designing the material in a way, so that it moved like a thumb.
"3D printing is perfect medium for this project, as it enables quick prototyping, customised designs for various hand sizes and one-off production.
"The most challenging part of the project has been working with such small motors and batteries, and the limitations that come with the size."
Because there is no "muscle memory" where the third thumb attaches she used footplates to control the separate grasping and tilting mechanisms in the thumb.
"I concluded with the feet as a control point for the Third Thumb, because not only do we have a lot of control over them, we also already have a strong connection between our feet and hands," she said.
"We use this connection already with the control of products like sewing machines, pianos, and most commonly driving."
She tried out her project on a professional guitarist and said: "He said the control was great because he was used to using a guitar foot pedal.
"The most interesting opportunity I think is in music.
"Musical instruments are products with unlimited interaction potential, so to add a third thumb into that interaction is only going to make it more interesting and dynamic.
"The Third Thumb aims to create a catalyst for society to consider human extension, framed in an approachable, accessible design.
"It is a tool, an experience, and a form of self-expression."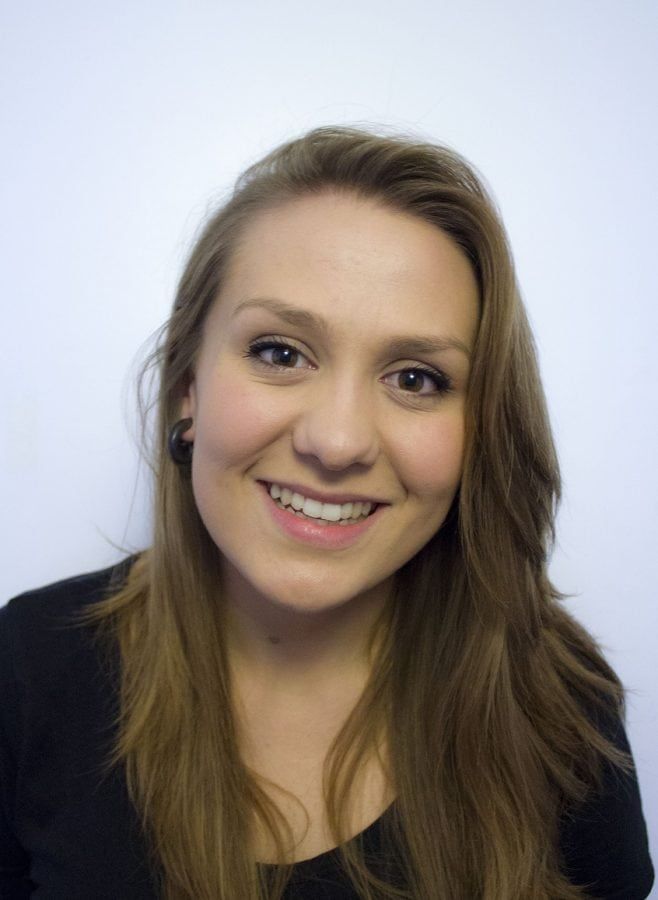 She said she hoped her creation would help popularise a "body positive" notion of prosthetics.
She said: "By extending the body I see it creating a similar trajectory for prosthetics as glasses or plastic surgery – creating a shift from medical device to positive body image statement.
"Success is widespread social engagement with The Third Thumb, from a jewellery designer, to a falcon handler, to a tattoo artist, to a toddler, the more people who experience it, the better, framing it in different functions and aesthetics."
RELATED 
https://www.thelondoneconomic.com/tech-auto/10-ways-the-iphone-pillaged-the-world/04/07/