The first blind person in Europe to test some hi-tech glasses which enable him to see finally got to watch his beloved football team play – but they got thrashed 5-1.
Lifelong Fleetwood Town fan Brian Casey lost his sight 27 years ago and had given up hope of ever watching his team score a goal.
But that all changed when he was chosen to test a new groundbreaking visual aid technology called 'eSight'.
The £10,000 specs have changed his life Brian was finally able to watch his team when they travelled to play Preston North End in a friendly at Highbury.
But his beloved Cod Army crashed to a 5-1 defeat last Friday.
Brian, 51, said: "It was brilliant to be able to see the vivid green of the pitch, the colour of the shorts and the numbers on the players' backs.
"When Fleetwood scored and I saw the ball hit the back of the net, it was something I could only dream about before I got involved in eSight.
"It's a dream come true – just a shame about the result!"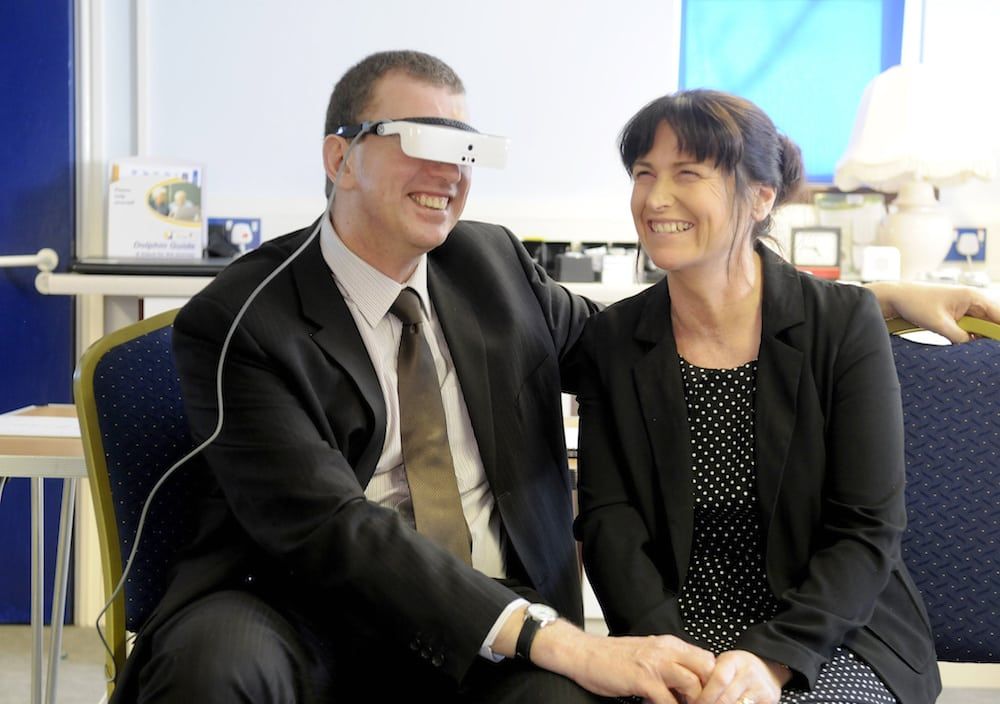 The eSight specs work by capturing everything the user is looking at through a high-speed, high-definition camera.
Those images are then enhanced and displayed on two OLED screens in front of the user's eyes.
Brian, of Fleetwood, Lancs., became the first person in Britain or Europe to trial the special specs in March.