The Ferrari F2001 is described as the most important modern Formula 1 race car and among the most significant competition cars in any collection worldwide.
With Michael Schumacher behind the wheel, chassis number 211 crossed the line first in two races during the 2001 season, including at the Monaco Grand Prix.
The German driver ended up winning the 2001 F1 Championship, with chassis 211 playing a pivotal role in his victory.
Sotheby's announced it would be selling the landmark car at its Contemporary Art Evening Auction on November 16 in New York.
The car is expected to be sold alongside work from the likes of Andy Warhol, Francis Bacon and Jean-Michel Basquiat and has a guide price of "well in excess of $4 million" (£3 million).
Gregoire Billault, head of Sotheby's Contemporary Art, New York, said: "We are pleased to join Ferrari's 70th anniversary celebrations by offering Michael Schumacher's Grand Prix winning Ferrari F2001 in November.
"Ferrari and Schumacher are the greatest names in motor-racing, with a place in the public imagination that is synonymous with the highest achievements in the field. It is therefore entirely fitting that we offer the car that represents the pinnacle of that success alongside the great names in contemporary art such as Warhol, Basquiat, and Johns."
Schumacher's third and final drive in the racing car came at the Hungarian Grand Prix on August 19, 2001.
He started on pole position and finished first, beating teammate Rubens Barrichello by 3.3 seconds to seal his fourth championship along with Ferrari's 11 Constructors' Title.
The racing car can still be driven in historic racing and at full capability.
In 2001 setup, the Ferrari had a 3-litre engine which developed almost 900bhp while weighing just 600kg.
Ferrari can house the car in Maranello and transport it worldwide for pre-arranged Corse Clienti events as well as private track days.
It is the first car to be sold at a Sotheby's sale since it joined forces with luxury car auctioneer RM in 2015.
Ken Ahn, President, RM Sotheby's, said: "This very car secured Ferrari their 11th of a record 15 Formula One Constructors' Championships and Michael Schumacher his fourth of an unmatched seven Drivers' Championships, placing it among the best of the best in the world of motorsport.
"It is our great pleasure to offer this car during Ferrari's 70th anniversary year, a year in which the legendary marque also won its first Monaco Grand Prix since Schumacher secured his final Monaco victory in 2001 in chassis 211."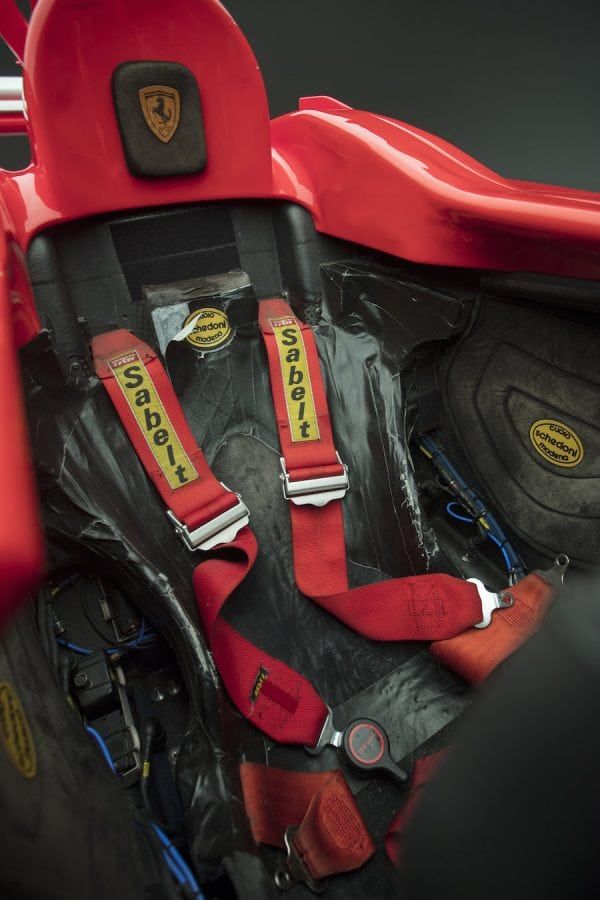 The auction house added: "A race-winning example is truly special, but a car that won two Grand Prixes and led the greatest Formula 1 driver and the most successful Formula 1 manufacturer to two World Championship titles is nothing short of sensational."
https://www.thelondoneconomic.com/tech-auto/car-can-figure/21/09/