A tractor has been seized by police for reportedly drag racing against motorbikes.
Police in Wiltshire have impounded the five-tonne blue tractor after being told it was racing against motorbikes.
The farm vehicle – a New Holland T6 175 tractor – was taken off the road by police in Amesbury for taking part in the "unusual" test of speed and acceleration.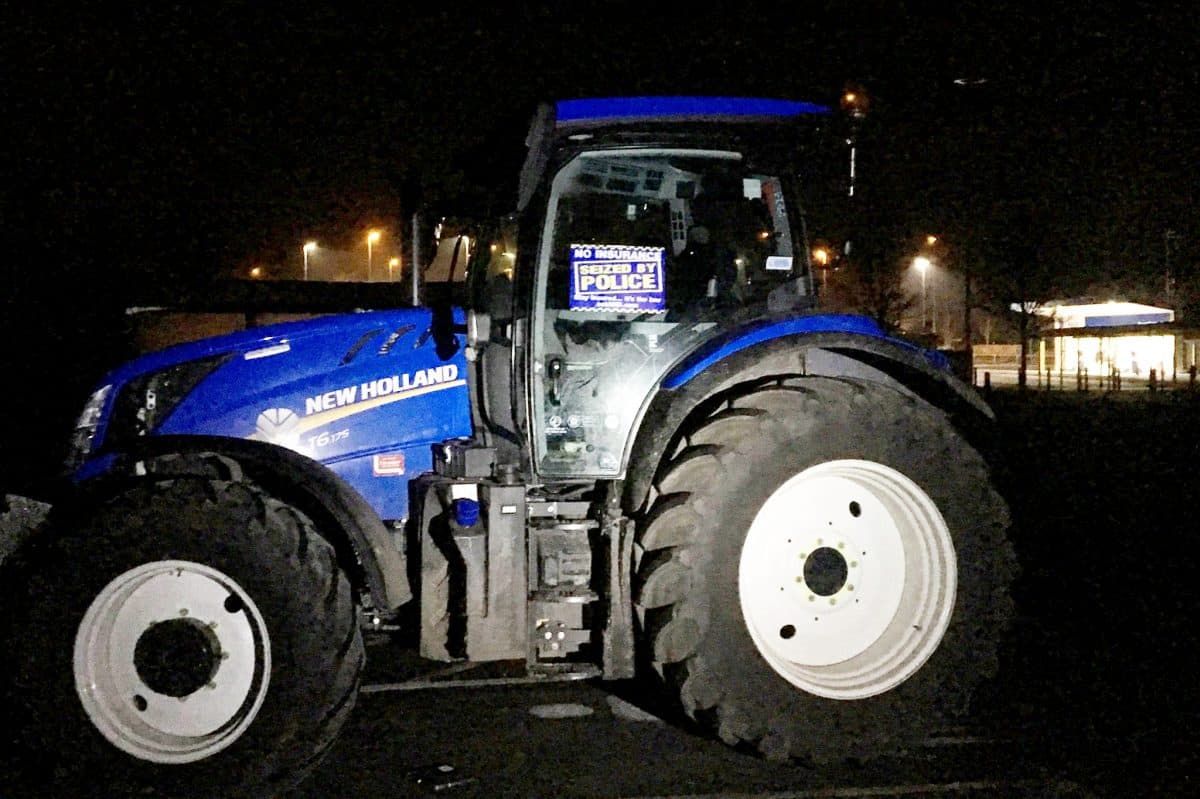 In motorsport, a drag race is defined as a race between two vehicles over a short distance, usually a quarter of a mile, as a test of acceleration.
The 175bhp tractor has been spotted allegedly racing much lighter and nippier motorbikes.
It was also found to be using red diesel – duty free fuel only to be used for agricultural purposes.
Police also said the driver could not produce valid insurance at the time.
They tweeted a picture showing huge agricultural machine under police control following an operation to take it off the road.
One twitter used described it as "pretty nippy."
The tractor had a large sticker on it saying "seized by police – no insurance".
By Jack Longstaff