The busiest street in Europe was today closed after a triple stabbing outside an exclusive London nightclub where Love Island stars partied on Saturday night.
Forensic investigators have been scouring Oxford Street where specks of blood, broken glass, torn off clothing, discarded flower have been left on the street following violent scenes outside Tape nightclub.
A pair of spectacles were removed in an evidence bag while a first aid kit was on the floor behind the cordon.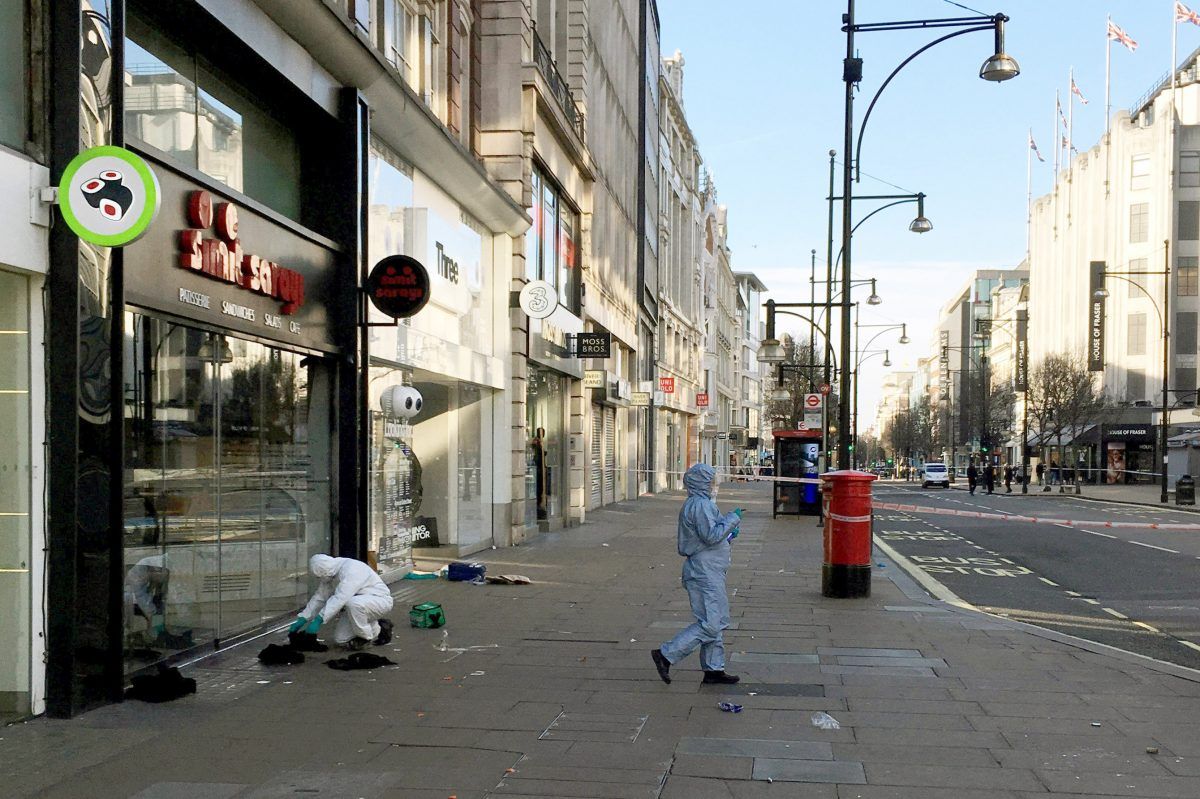 Blood was also on the pavement outside a Turkish cafe which had been open at the time and a Three mobile phone shop.
The crime scene is also directly opposite the street's famous John Lewis store.
A spokesman for Scotland Yard said: "Detectives are appealing for witnesses after three men suffered stab and slash injuries during an assault in the West End.
"Police were called at approximately 3.40am on Sunday to reports of a stabbing on the pavement in Oxford Street.
"Officers attended along with the London Ambulance Service and found three men, all aged 24, suffering from stab injuries.
"They were all taken to a central London hospital for treatment. Their injuries are not believed to be life-threatening.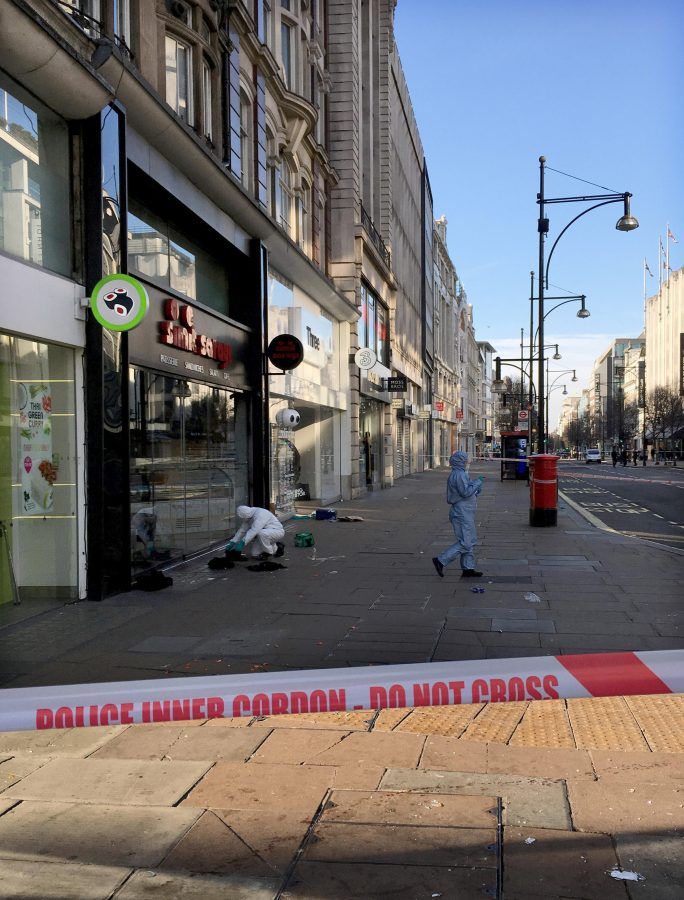 "Two men – aged 24 and 23 – have been arrested on suspicion of attempted murder and possession of an offensive weapon.
"They are currently in custody at central London police stations.
"Detectives from Westminster are investigating and would like to hear from anyone who witnessed the assaults or the moments leading up to them.
"There is a cordon in place along with road closures.
"Officers remain on scene and enquiries are ongoing."
By Berny Torre