Shocked police arrested a motorist driving more than three times over the limit – with no front TYRE.
The driver was stopped on a dual carriageway near Wymondham, Norfolk, on Saturday (26/1) after officers received reports of his erratic driving.
The Norfolk and Suffolk Roads and Armed Policing Team posted a picture of the vehicle on social media, which shows the missing wheel.
They also posted an image of the breathalyser test, which gave a reading of 126ugs – three-and-a-half times the legal limit.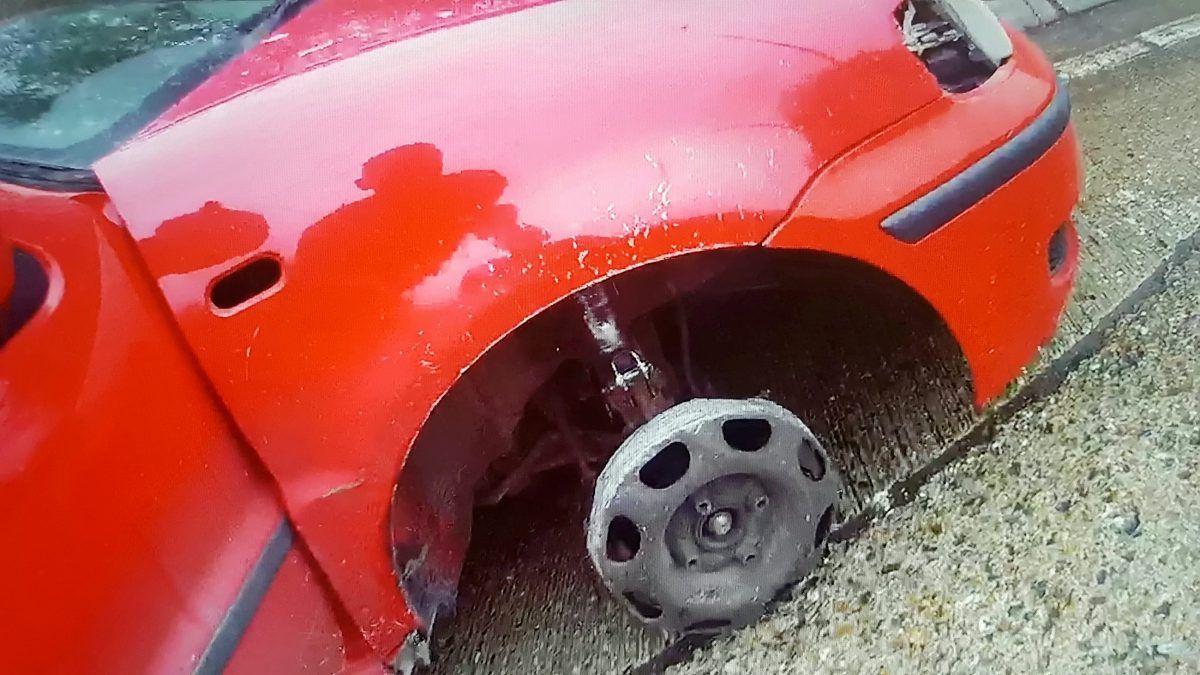 Officers tweeted: "Central team have stopped a vehicle after a call reporting erratic driving [on the] #A11 Wymondham.
"They were shocked to find a car being driven with no front tyre."
The motorist was arrested on suspicion of drink driving.
Sgt Chris Harris tweeted: "It's the shocking reality of what we have to deal with."
by Tommy Lumby