A rusty old Aston Martin hauled from a garage where it sat untouched for half a century is set to fetch more than £55,000 at auction.
The Mark II model has barely been altered since leaving the factory way back in 1936 and hasn't hit the road since entering storage in the early 1970s.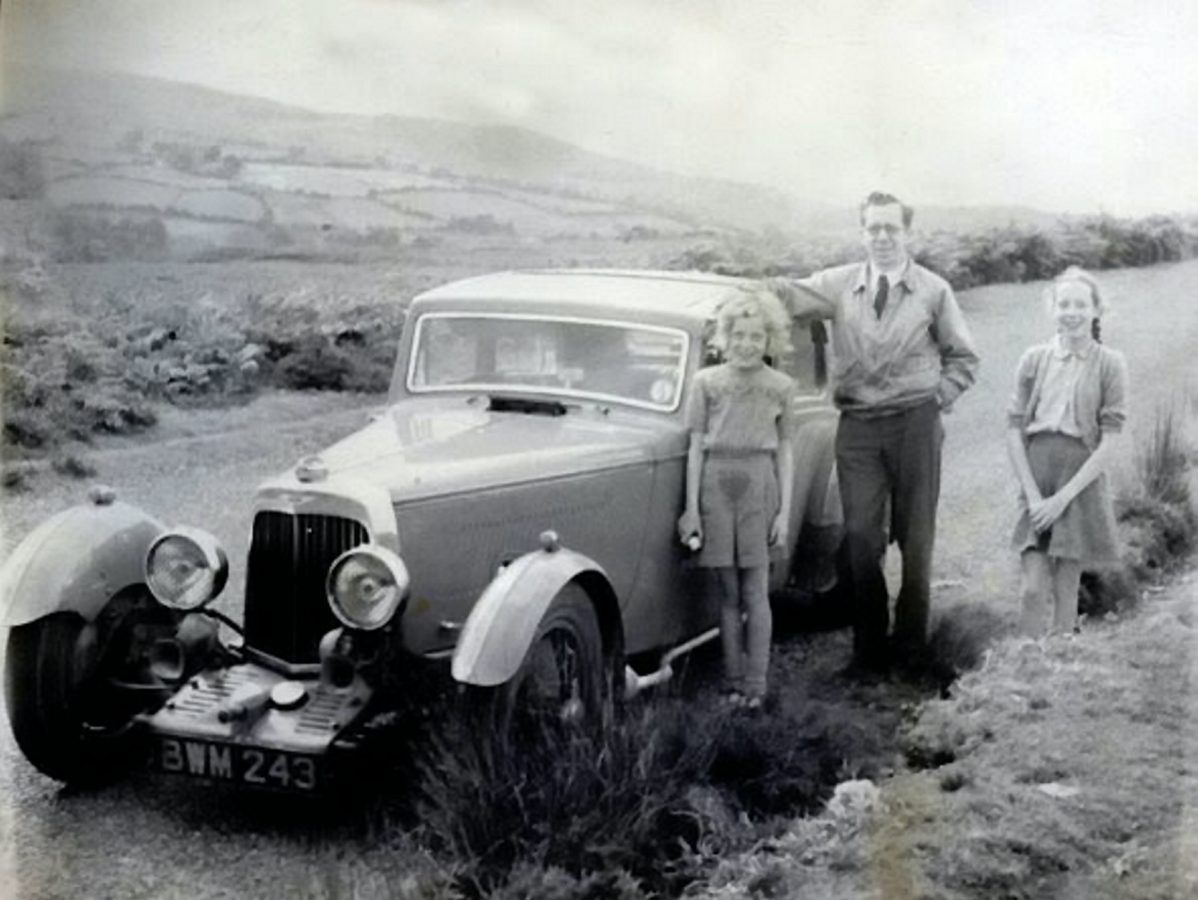 One of only 24 ever made, it was purchased by an electrical engineer called Philip Kenyon in 1953, who bequeathed it to his daughter Joan.
After rescuing it from ruin auctioneers were astonished to find the historic motor retained almost all of the original features fitted 83 years ago.
It's being offered as a 'restoration project' and prospective buyers will expect to spend thousands to restore the Aston to its former glory.
The 1.5 litre sports saloon is being sold by car specialist auctioneer H&H Classics at the Duxford Imperial War Museum in Cambridge on June 19.
Auctioneer Nick Lumby said: "This is a wonderful opportunity to acquire a rare and charismatic pre-War Aston for restoration, one of just 24 of these historic cars built.
"When new the car was capable of an 80mph top speed from its 1.5 litre four-cylinder engine.
"Its predecessors in the years between the wars had established the marque's reputation on the racetrack."
Records show the Aston was supplied new to in January 1936 by Watson & Co Ltd of Liverpool.
Mr Kenyon, who helped develop the first radar system during the Second World War and spent time with the Radio Secret Service, acquired the vehicle in 1953.
Joan recalls travelling in the car with her father at the wheel all over the Lake District and into Wales across mountain passes.
A fantastic black and white picture shows Mr Kenyon beside the motor with Joan and her sister Ann.
It was only when the cable on the handbrake went in the early 1950s that the car was laid up for decades, Joan said.
Many Mark II models were altered in the 1970s and '80s by having their roofs removed to create convertible open top tourers.
It's believed only handful remain in original condition like the one being offered now.
Auctioneers expect it to be purchased by a collector of classic cars.