Shocking footage shows the moment a lorry driver endangered countless lives by careering down the wrong side of a motorway.
Video taken from a police helicopter shows reckless John Taylor, 30, pull out in front of fast-moving traffic and make a terrifying U-turn.
He is then seen speeding down the M18 in Doncaster, south Yorks, narrowly avoiding oncoming traffic, before turning around again and going back up the road.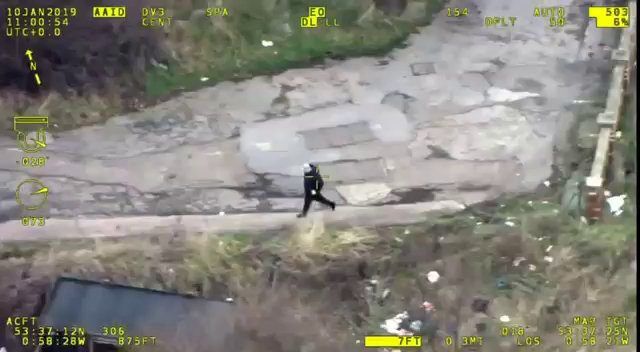 Taylor eventually slams the breaks on, exits the vehicle, and flees on foot before being caught by cops hiding in a caravan following the incident on January 10.
Taylor, of Doncaster, admitted dangerous driving, breaching a suspended sentence and assaulting police officers.
On Friday (22/2) he was jailed for 28 months at Sheffield Crown Court.
The court heard Taylor refused to stop for police officers before using the 7.5 ton lorry to ram their car several times.
Detective Constable William McClean, of South Yorkshire Police, William McClean said: "Taylor showed no thought for the people around him.
"He endangered countless lives that day through his reckless and dangerous actions.
"He put responsible road users at risk not only whilst in the vehicle, but by dumping the lorry and then running through three lanes of traffic on a busy motorway.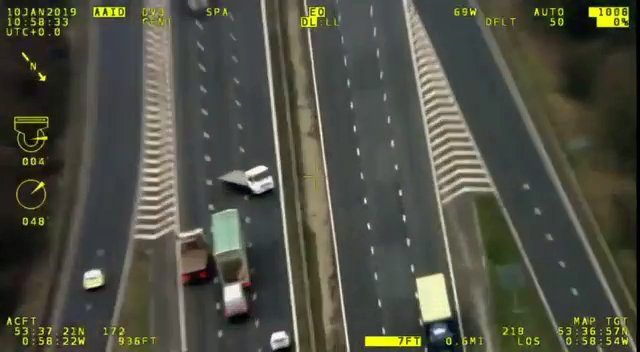 "We are pleased with the sentence he has received and hope that it acts as a deterrent for anyone else who drives dangerously on our roads."
Incredibly, one of the officers involved in the incident suffered only minor injuries and no members of the public were hurt.
by Barnaby Kellaway & Joe Mellor