This magnificent sand portrait of Britain's first ever black army officer to command white troops has appeared on Ayr Beach in Scotland.
The haunting drawing of Second Lieutenant Walter Tull is spread across the Scottish sands is part of a remembrance project by film director Danny Boyle.
An organisation known 14-18 NOW teamed up with with arts groups to remember the casualties of WW1 and remind people of the sacrifices that were made.
The Pages of the Sea project led by Slumdog Millionaire director Boyle has seen beach portraits appear across 32 beaches in the UK.
The large-scale portrait of of the fallen soldiers has drawn in the sand at each location and will be washed away as the tide comes in.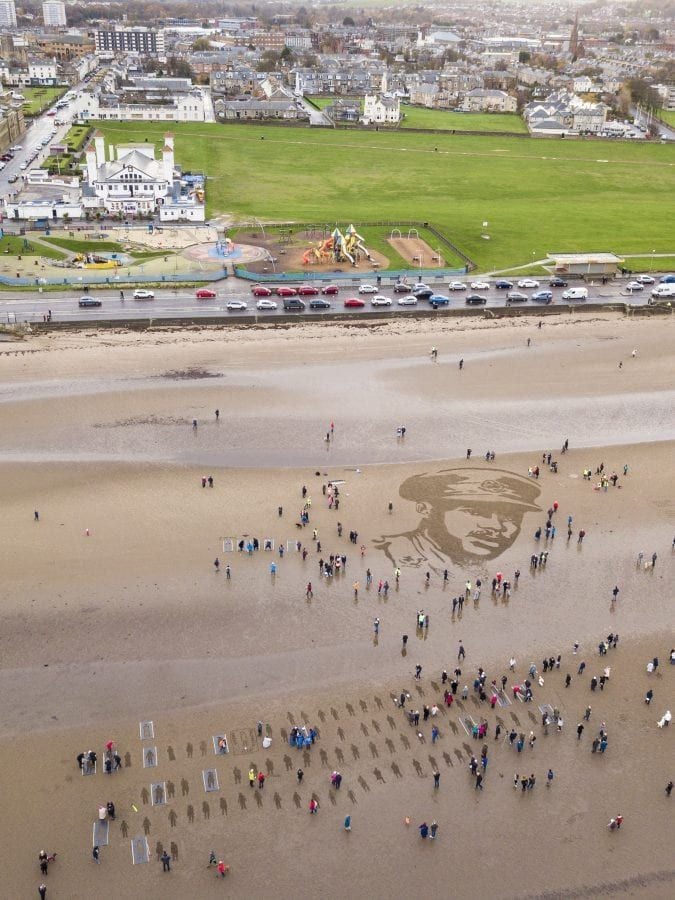 Walter Tull, who was also Britain's second ever black professional footballer was killed in battle in March 1918.
Although troops attempted to find his body after seeing him shot down in France, his body was never located.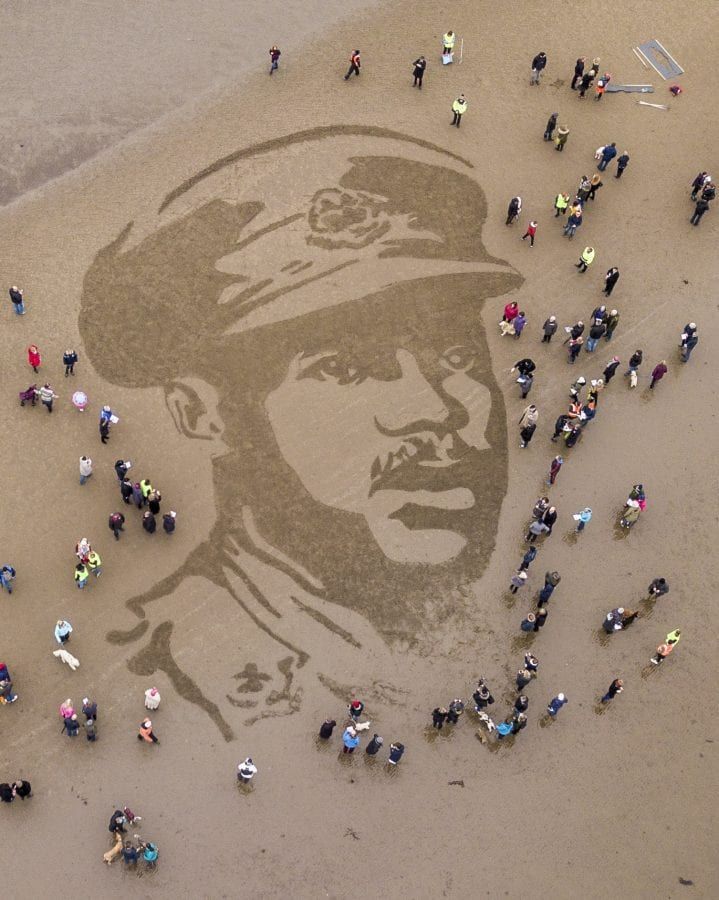 Jackie Wylie, Artistic Director and Chief Executive of National Theatre of Scotland, said: "The First World War had a devastating impact on Scotland, with tens of thousands of young lives lost and many more forever altered.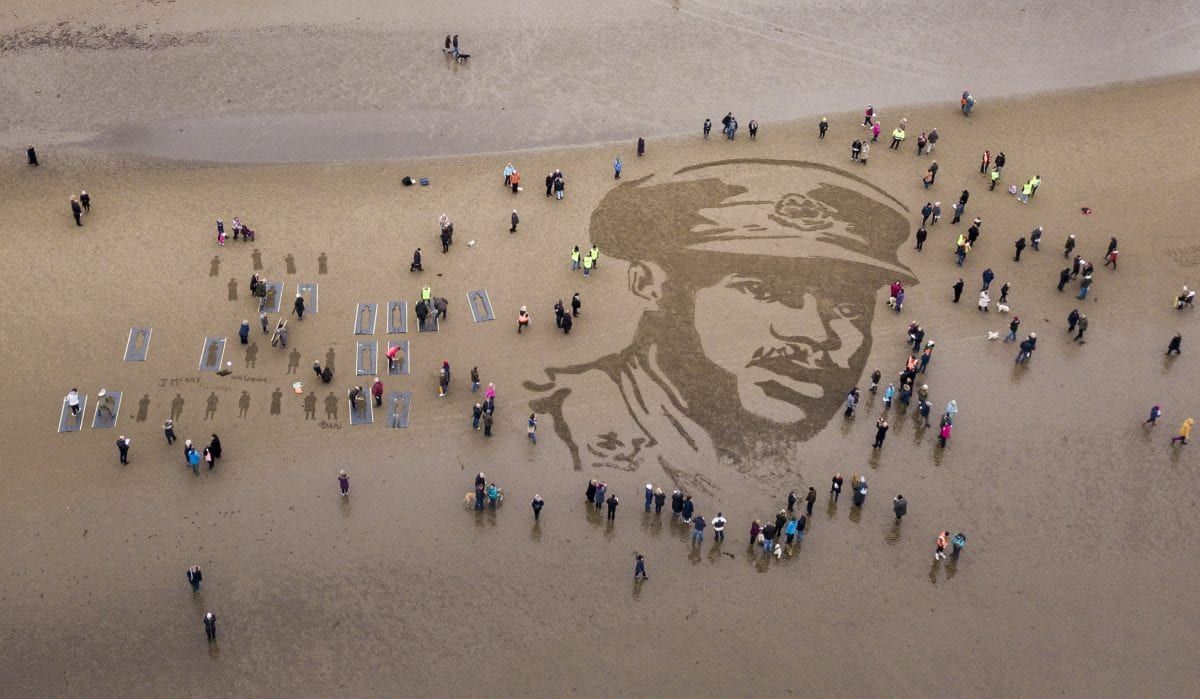 "Our nation has an enduring and emotive connection to the sea and our beautiful coastline has seen many come and go throughout history.
"Pages of the Sea will create an artistic tribute, both personal and communal, through art, words, pictures and stories, acknowledging all those who left our shores during WW1."