Private jet firms are cashing in on lucrative international pre-season tours and overseas transfers.
With two weeks to go until the start of the season Premier League clubs have already shelled out lucrative amounts to bring players in, with Man City splashing over £200 million and both Chelsea and Manchester United parting with over a hundred mill.
The clubs are also finding themselves arranging fixtures in far-flung destinations, which has proved to be a boon for private jet firms.
Matthew Purton, Group Commercial Jets Director at aircraft charter specialist, Air Charter Service, said: "With pre-season tours now seemingly as much about visibility in new markets and creating a 'global brand', as playing football in readiness for a new season, teams are looking to travel further than previously in July and early August.
"It has been a very busy year with many top flight English teams playing matches in either the US, Asia and even Australia. Chartering an aircraft means that managers can set the departure and arrival times, to allow maximum recovery periods for the players. The on board catering can also be adjusted to suit the players' special diets. It is not just Premier League teams that require such travel, over the past month our network of offices has chartered aircraft for top teams from the Championship, La Liga and Serie A."
But using private jets is becoming much more than a pre-season trend for big football clubs, Jonny Nicol, founder and CEO of Stratajet, believes.
Speaking to The London Economic, Nicol said: "It's a fairly common occurrence for professional football clubs to use private jets to fly players back and forth. There are a number of reasons why this can be hugely beneficial and advancements in technology now mean that aircraft are easier and more affordable to book than ever before.
"First and foremost, the immediacy of private aviation is key – especially where major contracts are concerned during the transfer season. Signings are often contingent on a player passing a medical and flying them by private jet is the quickest way to get the player to these appointments. It's also common for agents and club directors to attend games to scout and fitting this into their busy schedules means no time for waiting in airports. Private flights can be booked at short notice – Stratajet allows you to book a private jet instantly, rather than having to liaise with a broker – and the choice of airfields is four-fold that of commercial air travel (in Europe), so there are more options for flexibility on tight schedules.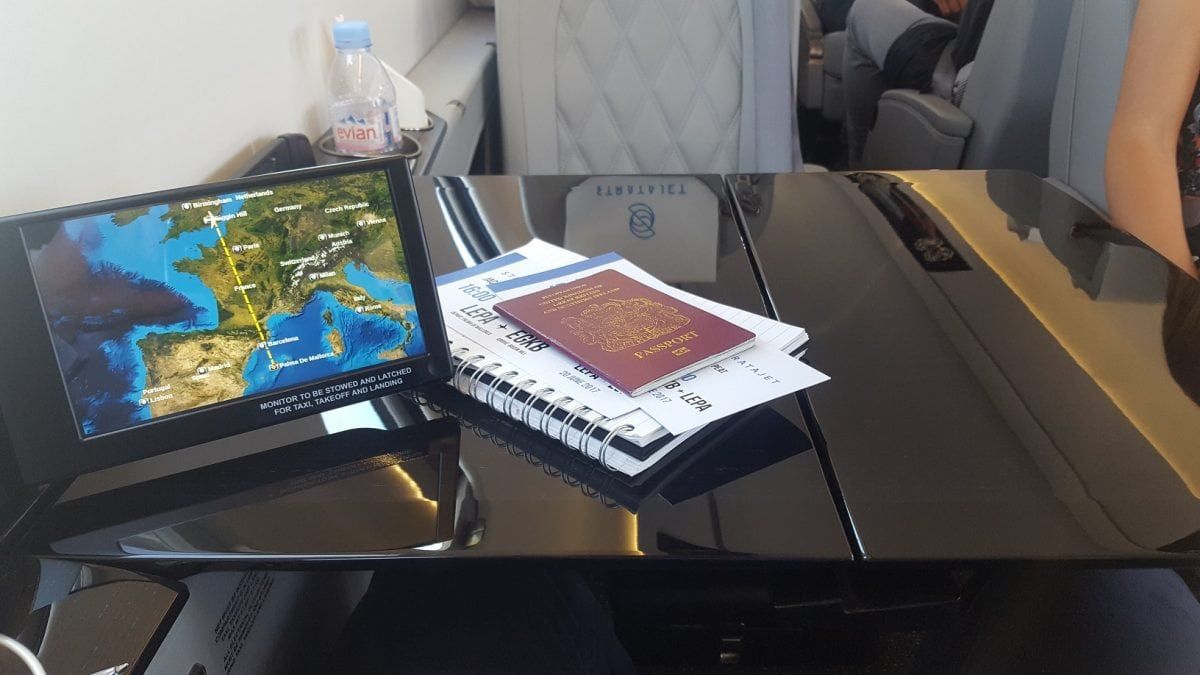 "For the players themselves, there are a number of health benefits to travelling via private jet. Since there's no sitting around in airport terminals or standing in security queues, players don't suffer from muscle stiffness, while private jet cabins are also more pressurised so passengers arrive feeling refreshed – jetlag has very obvious negative effects on peak performance.
"And when used correctly, private jets can be a very cost-effective way of getting from A to B, especially when booked via Stratajet, which has the most accurate prices on the market with no hidden fees. When a group of players travel together, for example to a pre-season match, the cost per person can often compare to, or even beat, Business Class prices. But, unlike Business Class, you avoid the queues, you avoid the stress of travelling, you avoid the hassle."
RELATED 
Stranded Wales Fans Fork Out Thousands Of Pounds To Charter Private Jets To France