Fans are hoping Harry Kane will soon be recreating this never-before-seen yearbook photo of him lifting the cup surrounded by his football team – aged just 15.
The photo shows the fresh-faced teenager posing for pics with the Year 11 football team at Chingford Foundation School in the London Borough Waltham Forest.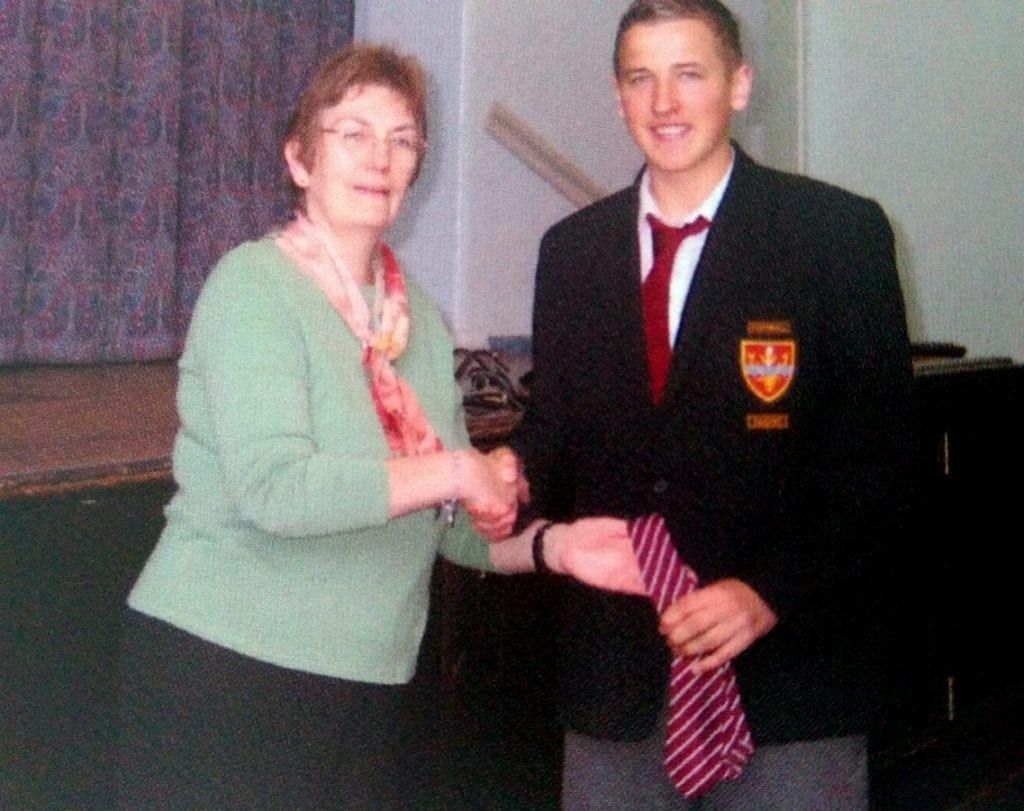 The 2004-2009 yearbook also includes snaps of him accepting a striped tie for his dedication to the football and cricket teams while shaking hands with his head of year.
And it wasn't just Harry who was good at sport according to the yearbook.
It also includes photos of his now-fiancee Katie Goodland picking up a tie for her achievements in athletics and netball.
A former schoolmate said: "They were both good students and sporty, with Harry playing football and cricket, and Katie doing athletics and netball.
"But when he played football at school people probably didn't imagine that he'd one day play for England and that the girl in the photos would be his future wife."