Meet Britain's most devoted football fan who has followed his team home and away for over 3,000 matches in 50 years and even changed his name to Dave Burnley.
The avid supporter has travelled around the world and hitchhiked for over 250k miles to watch his beloved team Burnley FC win over 1000 games since 1969.
Dave, 64, who has seen the team promoted and relegated eight times each, even changed his surname by deed poll to show his support when he was 22.
In spite of living 75 miles from Burnley's home ground Turf Moor, dedicated Dave has made the trip for every single home match.
The trip could take up to three hours to reach on four different buses before transport improved from his home to the ground.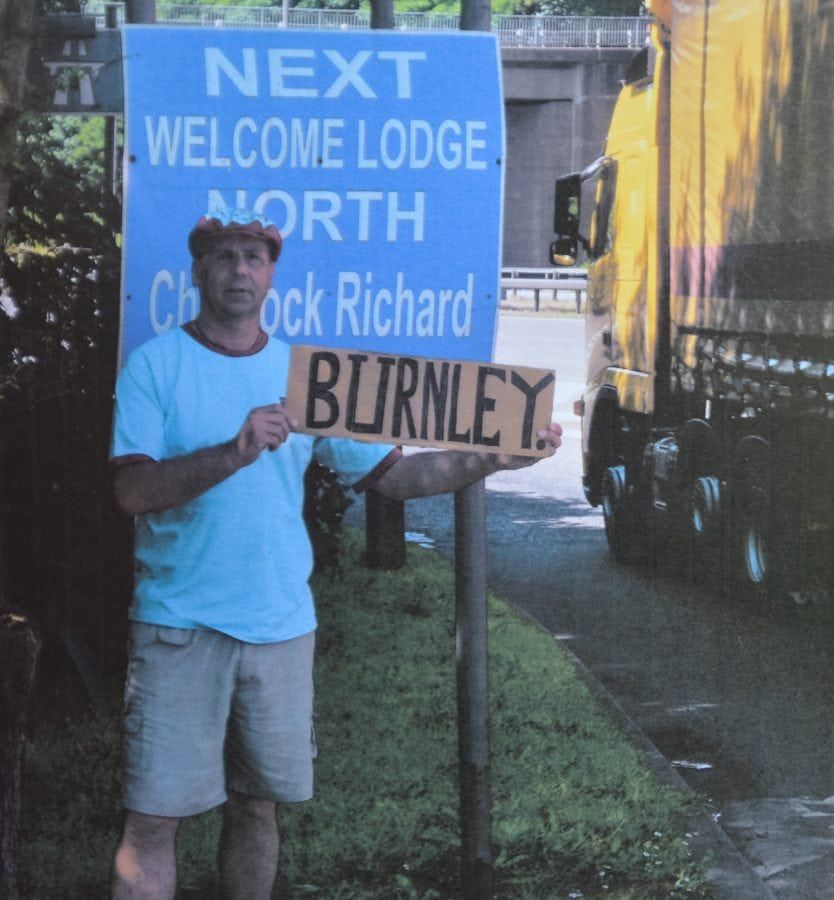 Dave, who attends around 60 games a season, has even resorted to hitchhiking part of the journey and sleeping in bus shelters to ensure he doesn't miss a match.
If you know of a more devoted fan than Dave, please comment below or contact us!
His passion for Burnley began unusually in 1966 when he spotted a football player in their claret and blue strip on the back page of a national newspaper and decided to support the team.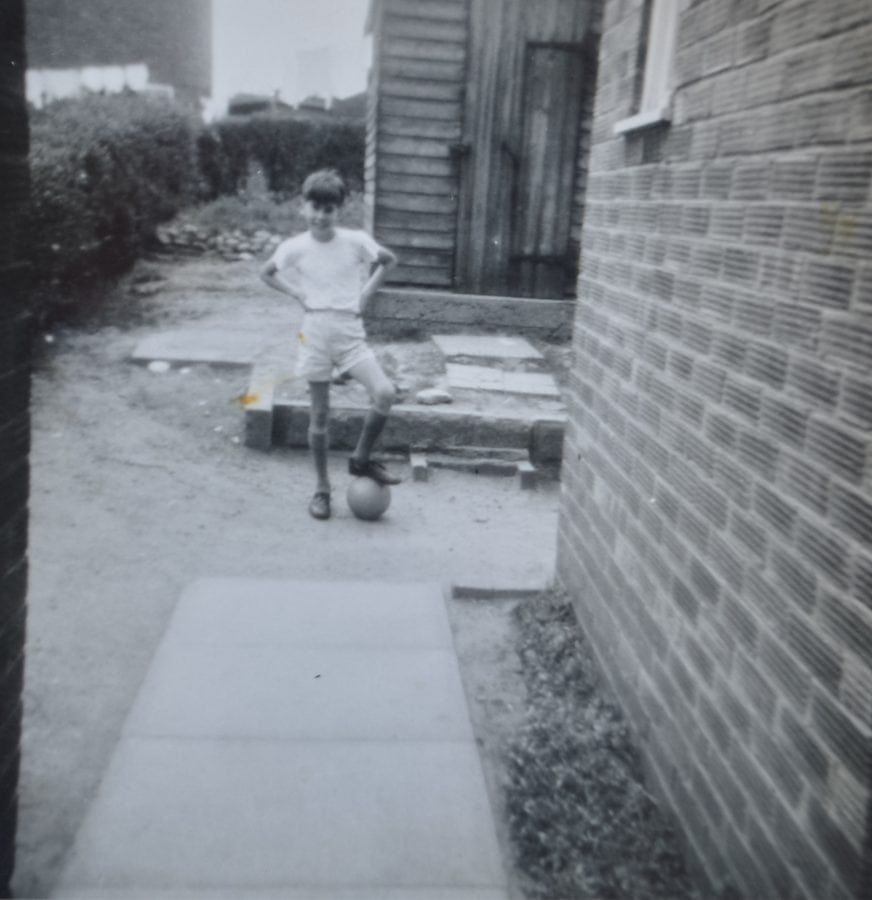 Aged just 13, Dave remembers visiting his first game against Stoke with their own supporter's club as a youngster.
He said: "They all knew I was a Burnley fan but I just kept quiet."
Dave, from Madeley, Staffs., scrimped and saved his wages from a paper round as a child to attend as many matches as he could, but due to lack of funds only attended around 15 before his incredible run began on January 11, 1969 when he was 16.
The only away match he has missed since was on April 10, 1974 against Newcastle – a game which was postponed for five months due to bad weather and replayed at very short notice in front of less than 50 Burnley fans.
Dave, who has never been engaged or married due to his devotion to Burnley, said: "When I missed the game it was the first one I had not seen for over five years.
"I rang the ticket office every single day to ask when the game was going to be replayed and had a team of around six friends and family also helping me make sure I never missed it.
"Unfortunately on this occasion, the game was only announced in the local Burnley Express newspaper's afternoon edition just hours before kick off, I was gutted.
"I vowed from that day on to never miss another game and I never have."
Dave, who has held a season ticket since 1970, said he has worked in over 70 different occupations to allow him to follow his team.
He added: "I have never been able to hold down a career or be career-orientated.
"I always looked for jobs where I could work early in the mornings.
"I was a baker for 25 years where I started at 7am, that job was perfect to get to the ground for kick-off.
"I have worked as a binman, done paper rounds, been a sales clerk, cleaned toilets, anything."
Optimist Dave wears 'lucky pumps' to games and puts an annual bet on his team to win the premier league – despite Burnley not achieving the feat since 1960.
He said his favourite game was an away day to White Hart Lane in 1983.
Dave said: "We won the game 4-1 and it was the best away day I remember.
"The worst game however was against Hereford at home when we lost 6-0 in 1987.
"I just sat on my hands on my seat, it was an awful day.
"My favourite grounds I have visited are Villa Park and Craven Cottage, they both have so much history and incredible architecture.
"I never enjoyed going to Northampton's old ground or to Doncaster's though."
Dave, who is currently a full-time carer for his mother, even named his daughter Clarette, 29 in honour of the club's nickname the 'claret and blues'.
He added: "I think she is the only woman named Clarette in the country.
"When she was born I suggested to her mother she could be called Clarette Anne Baloo but it didn't go down very well so I just went with Clarette.
"We have been to quite a few games together.
"She loves to tell people the reason when they ask, it is a great story."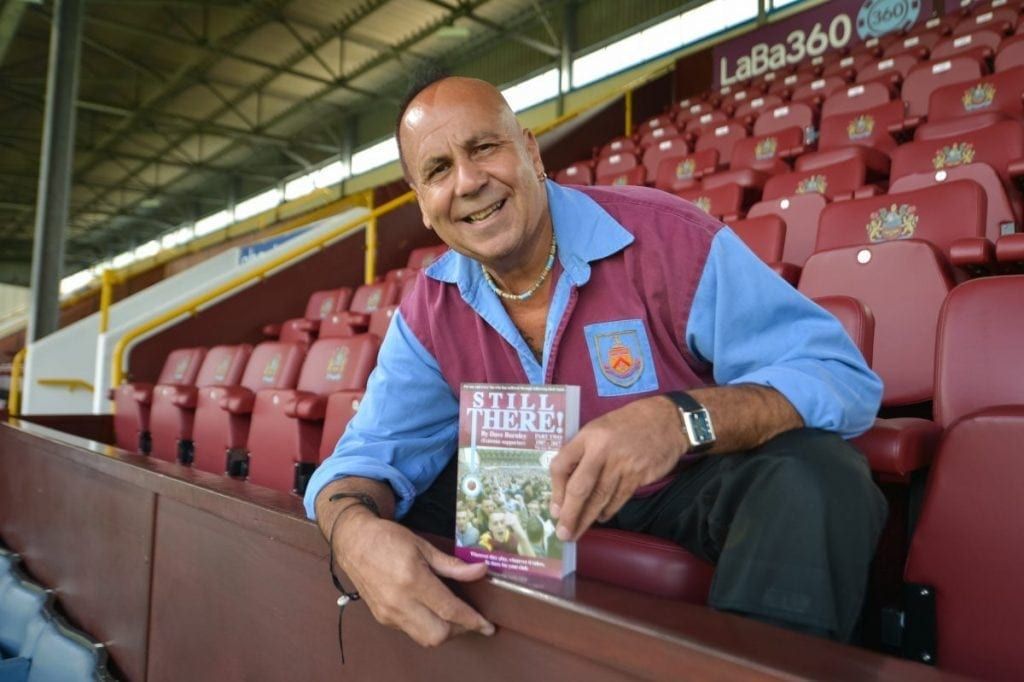 Superfan Dave even has one unusual final wish when his run finally has to end – to be embalmed and carried by his friends to sit in his seat at Turf Moor.
He said: "I have cheekily asked the club if it could happen.
"I want my friends to carry me up to the seat, that would be brilliant."
Dave has written two popular books about his incredible run of matches called 'Got to be there' and 'Still there' which are sold in the club shop.
By Ben Gelblum and Daniel Sheridan