A huge indoor rowing tank has been built at a Cambridge University college that could give rowers the winning edge.
Known simply as the Cambridge Rowing Tank, the massive contraption consists of two 50ft pools for eight rowers' oars, each containing 10 tonnes of water – or roughly 50 average baths.
Sitting in Downing College's boat club on the banks of the River Cam in Cambridge, it took six months to construct at a total project cost of nearly £700,000.
Open since January, the cutting-edge piece of kit is one of only a handful in the UK being used to hone rowers' skills indoors.
Downing College director of rowing, Ian Watson, said: "The tank will be truly transformational for rowing in Cambridge.
"It will go a long way to making rowers technically more proficient and consequently faster."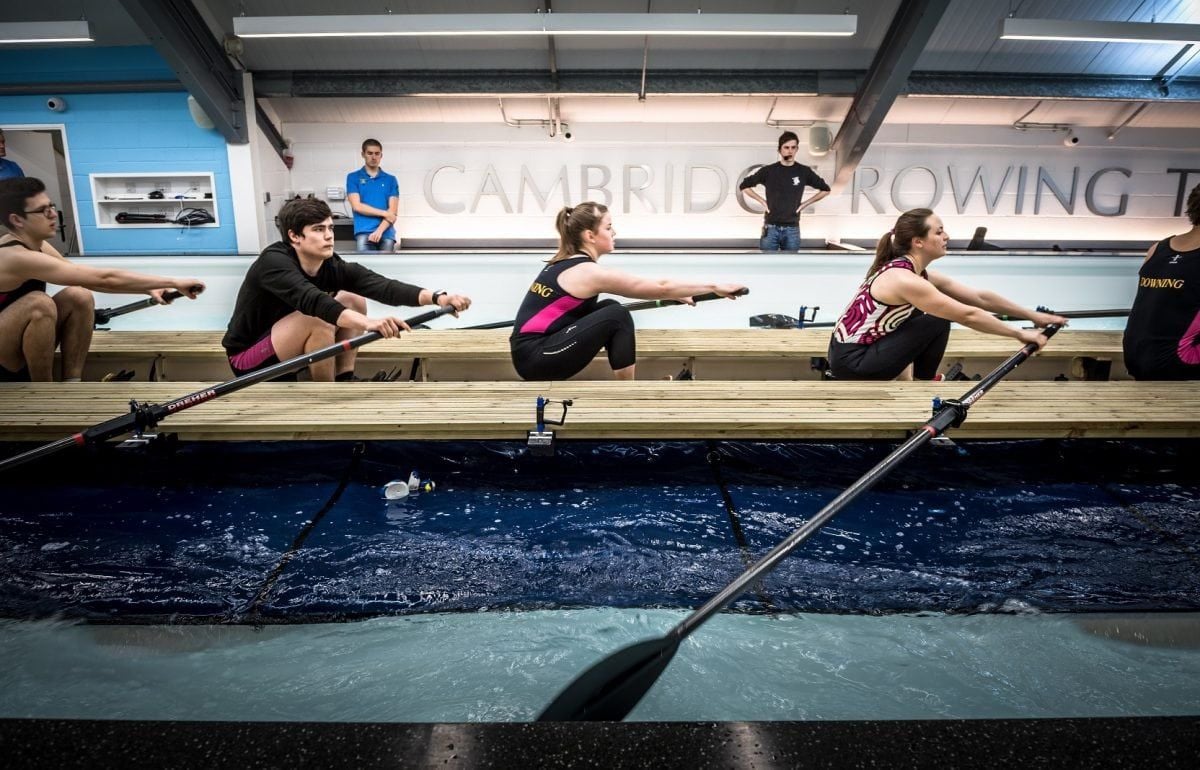 Eight video cameras linked to two 65in high-definition TV screens monitor the athletes, allowing them to watch themselves row and improve their technique.
With dozens of rowing clubs using the river to practise, the tank will help ease congestion on the water.
Rowing has long been a popular sport in the historic city, with the annual Boat Race between Cambridge and Oxford University considered one of the most important events of the year.
The first race between the two universities was rowed in 1829 with the Oxford crew easily the victors.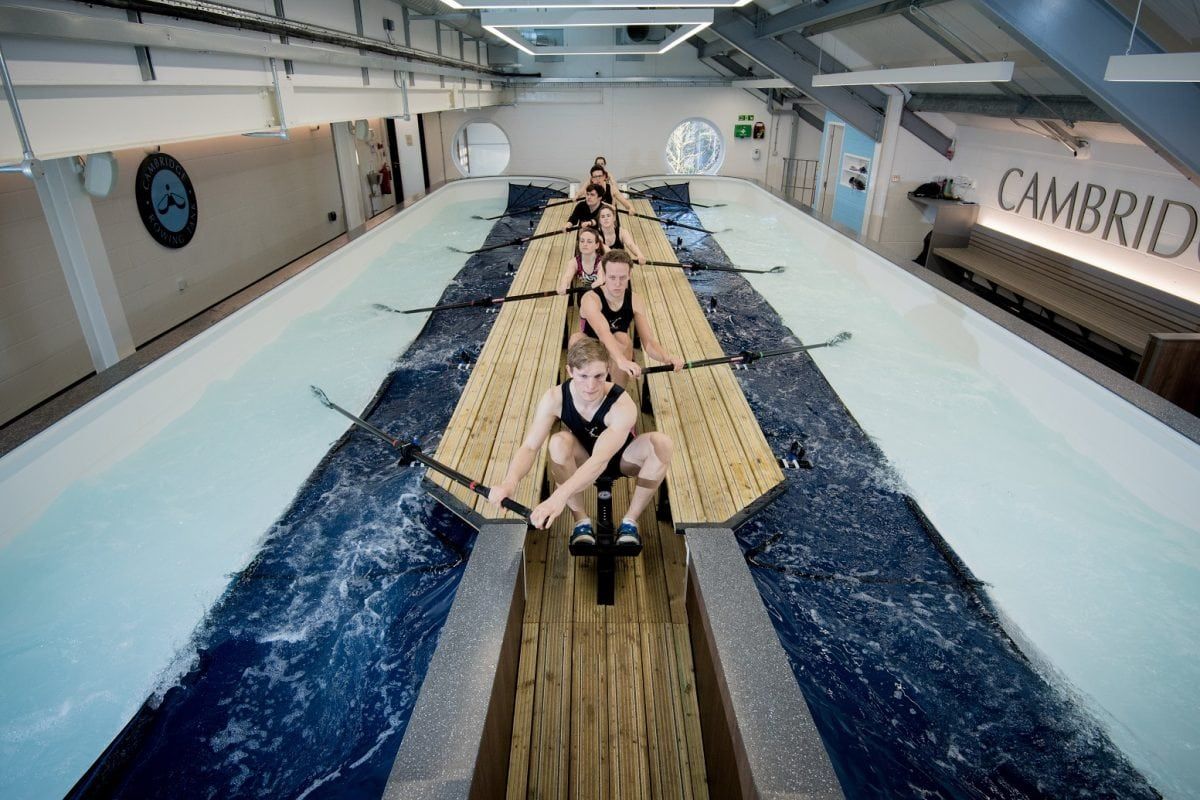 However, to date Cambridge's men's team has won a total of 82 times with Oxford close behind at 80, while the women's teams stand at 42 and 30 respectively.
While the tank will mainly be used by the individual college teams, the technology could help the university crews keep their competitive advantage.
Cambridge Rowing Tank officer Charlie Slater said: "When they do use it, it will be to good effect."
He added: "The tank will provide rowers in schools and clubs across the region with an opportunity to develop their technique faster and more efficiently.
"Better still, it will encourage even wider participation in the great sport."
The tank is open to all rowing clubs and schools in Cambridge and beyond and an official opening ceremony will be held on April 21.
RELATED 
https://www.thelondoneconomic.com/sport/pictures-give-unique-inside-view-on-british-bare-knuckle-boxing/08/03/