With the majority of property sales in London being flats, you would think that the public's understanding of the ownership of a leasehold interest would be thorough, when in fact it is far from that. If the Taylor Wimpey leasehold housing scandal has taught us anything it is that the public are woefully uninformed as to the realities and obligations. This is also not helped by an estate agency culture that tends to shy away from informing clients afraid that it would scupper their sale and a conveyancing process that only focusses on a small number of legal items. So what are the real issues that need to be considered when buying a leasehold flat?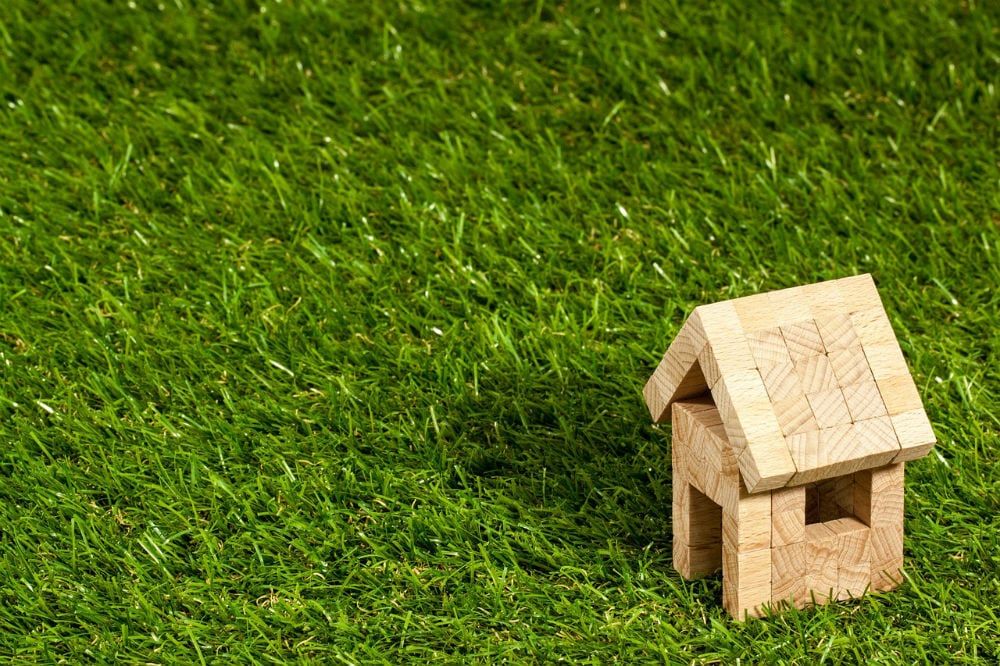 1. The general principle of ownership
Unlike a freehold house, leasehold ownership of a flat grants the owner extensive rights of possession and enjoyment, against a framework that acknowledges how that flat fits within the building and the management issues that arise.
The most basic concept is that the lease of the flat will grant you exclusive internal possession for a set number of years, whilst the external and communal parts of the building are owned and managed by either the freeholder or a management company.
     2. The length of your lease
To be fair to the public and estate agents, this is now one of the more commonly known aspects of leasehold ownership. It used to be that the details of a short lease were rarely advertised and kept a secret from potential purchasers, only to be sprung on them once they were under offer. Estate agents now have a legal obligation to provide accurate information before marketing a property and most will have a basic understanding of what it means when a lease is determined to be short.
There is a legal framework that allows you to extend the lease on a property by an additional 90 years, with most buyers in the market wanting to see a minimum of 99 years left on the lease. A wise estate agent will have had the sellers obtain a Chartered Surveyor's lease extension valuation to enable them to give buyers an indication as to the likely costs. If this has not been done, then the buyers will have to instruct one themselves.
The technicalities of the process are too complex to be covered briefly in this article, but if in doubt a local Chartered Surveyor should be able to explain.
     3. Ground rent charges
This was another part of the aforementioned Taylor Wimpey affair, but essentially it is an annual monetary sum stated in the lease paid by the leaseholder to the freeholder for the privilege of simply being there. Older leases had ground rents of £10, £30 or occasionally £100 which doubled every 33 years. New 'modern' ground rents can be much higher, typically £250/£350 that are subject to a much more aggressive multiplier that can impact negatively on the property's value.
Some Solicitors now draw their client's attention to ground rents but some do not. Again, a Chartered Surveyor should be able to help.
     4. Service charges
Service charges, unlike ground rents, do serve a purpose in that they cover the cost of maintaining the building and grounds. If you are in a large block with cleaners, a lift and landscaped garden, you can easily see where this is going, both in the physical sense and the cost sense as charges can extend into the multiple hundreds if not thousands of pounds per month depending on what is covered.
It is less obvious when you are in a Victorian mid terrace but that said, the one thing worse than a high service charge is a nil service charge and an inactive freeholder who lets the building fall into disrepair. Your Solicitor should be confirming what your obligations are and your Chartered Surveyor can report as to the condition of the building in either a Homebuyer Report or a Building Survey.
     5. Repair obligations
As a general rule, you will be responsible for maintaining the internal parts of your flat, whilst the freeholder will be responsible for the external and common parts. That said, some leases require the upper lessee to maintain the roof and the lower lessee to maintain the grounds, so it is on a case by case basis.
You should also be very aware as to any likely schedules of repair works that are due on the block (only really medium to large blocks) as these can often run into the multiple and tens of thousands of pounds once a £200,000 maintenance bill has been split between 20 leaseholders. This is especially relevant to local authority blocks, where a lack of repair and maintenance over a number of years leave Councils having to undertake works on a vast scale (often know as Decent Homes programmes).
     6. Consent for alterations
This is something that is often overlooked and taken for granted by leaseholders until much further down the line when they look to alter the layout of the property or wish to extend it and find that they are prohibited from doing so by their freeholder. What you can and cannot do as a leaseholder is specific to each lease but as a general rule, you will need consent for anything structural, and your freeholder can charge a fee for the alteration, if it results in an increase in value once costs are taken into account.
This item is also relevant in respect of existing additions/extensions to flats. If the correct procedure was not followed when the rear extension, loft conversion or terrace was constructed, then those works can legally be determined as a trespass, and your property will not make it through conveyancing without a fight and drawn out retrospective negotiation with the freeholder (who will be in a much stronger bargaining position).
Even if the work is permitted with the freeholders reasonable consent, you will need to go through a formal license to alter process to ensure protection to both the freeholder and local leaseholders.
     7. Loft spaces
Buyers should beware of any upper floor flat that is advertised as including the loft space. All too often this is assumed by the sellers and estate agent and only months into the conveyancing do the Solicitors find out that the loft is not demised in the lease.
If you wish to extend into this space, you will have to first purchase the loft space, which typically commands 50% of the profit that results, payable to the freeholder, which is a far cry from a scenario where you own it and have full rights of development.
     8. Share of freehold ownership
Getting rid of your freeholder and jointly owning the freehold with the other leaseholders in the building is seen as the holy grail of flat ownership, however, there are still plenty of pitfalls. With the lessee/lessor relationship gone, it is up to the lessees to club together, organise and pay the building's insurance and agree on how to manage, maintain and repair the building.
This can work perfectly well for small blocks, but if the external parts of the building are in disrepair, ask yourself, why is this the case? Could it be that the current setup lacks structure, and no one wants to take responsibility? Maybe no one wants to reach into their pocket.
The alternative is to instruct a management company to handle these affairs but that costs money and whilst there are plenty of good block managers, there are also many poor ones.
Conclusion
In light of the above, one could be forgiven for running a mile from the very thought of leasehold ownership. However, all these points, if considered thoroughly with the right professional advice can be dealt with and in some cases won't apply.The general concept of leasehold ownership is in many ways the most important consideration as opposed to the big-ticket items such as consent for alterations that occur much more infrequently. Between a competent Solicitor and Chartered Surveyor, and conversations with your estate agent and the seller, you will be able to purchase and live in your leasehold property with confidence.