Monaco, the world's second smallest country is undertaking one of Europe's largest and most ambitious construction projects. Portier Cove, a $2.4 billion land reclamation project will create a new residential area encompassing six hectares of luxury homes, gardens and public space, all within a principality smaller than New York's Central Park.
The project is expected to deliver over 120 new residential units to ease the acute shortage of Monaco real estate. The homes on offer will represent the most modern and luxurious homes available on the Riviera, at an anticipated cost of €100,000 per square meter. However, even the behemoth construction cranes presently dredging the sea just off the famous Avenue de Princesse Grace and Larvotto beach, belie the scale of the project.
Over five million tons of Sicilian sand will be imported to fill the shallow harbour, whilst specialist marine scientists work alongside the construction team to protect the delicate marine ecosystem. At the heart of the project, is a broader commitment to sustainability – a cause long championed by Prince Albert of Monaco within a grand-plan to transition Monaco to be completely carbon-neutral by 2050.
The Pritzker Prize-winning architect Renzo Piano has been tasked with designing the 120 luxury apartments and villas with sympathy for the environment. Rainwater recovery systems, photovoltaic solar energy panels and thermal pumps will all serve to minimize the everyday carbon footprint of the development. The neighbourhood itself will be pedestrianized, with e-bike stations being the one concession to vehicular transport.
Portier Cove is far from Monaco's first experiment in land reclamation. The district of Fontvieille was constructed with land reclaimed from the sea in the 1970s and is today a popular area for families. The scarce larger units in buildings such as Memmo Centre, Seaside Plaza and Eden Star command significant premiums on both the rentals and sales market, reflecting the dearth of acceptable family homes in the principality.
Portier Cove is expected to complete by 2025 and is expected to generate revenues of €4.1 billion. It will be interesting to observe how the project delivers on the twin challenges of sustainability and commercial viability for the developer.
---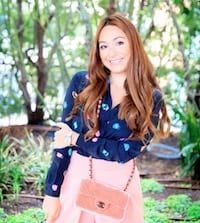 Hanushka Toni
Hanushka Toni is an established writer and editor of luxury blog, Luxury Marionette. She graduated with a first honors law degree from Kings College London before working as a private client solicitor in the City. She subsequently left the law to pursue writing full time.
Hanushka has written for many top UK publications including the Spectator where she has been a regular contributor. She is currently based in Monaco from where she writes for a range of publications, as well as working at Relevance, a luxury digital marketing agency.