Chairman of the 1922 backbench committee Sir Graham Brady says the threshold of 48 letters of no confidence in Theresa May's leadership of the Conservative Party has been reached triggering a ballot which will take place tonight between 6pm and 8pm.
If theresa May loses the vote, a leadership contest will begin, which Number 10 say will take six weeks.
If Theresa May wins tonight she is safe as leader of the Tory Party for another 12 months.
This morning Tory MP Ed Vaisey said the contest was a"self-indulgence" when the country is weeks away from Brexit and pledged to support the Prime Minister.
Number 10 said the contest risked parliament making decisions on Brexit rather than the government.
Senior Conservatives said the risks of Brexit happening in a chaotic way would be substantially higher if she lost tonight's vote, and Brexit would likely have to be delayed if there were a new leader.
"The fact that we have a land border does not change if we have a new body in Number 10," said Secretary of State for Justice David Gauke, criticising the "chaotic" move by his party.
He told the BBC this morning that "if we are to be left without a leader in this time when the country faces huge challenges it would be incredibly indulgent."
The hard Brexit right wing shadowy European Researh Group faction of the Conservative Party is to hold its own ballot to pick a candidate they want to deliver a harder Brexit than that which Theresa May has negotiated.
Dominic Raab, David Davis or Boris Johnson are candidates being mentioned this morning.
The last straw for many Tory MPs was Theresa May backing out of the vote on Brexit she had promised the House of Commons until January 21. She then failed to win any consessions with European leaders.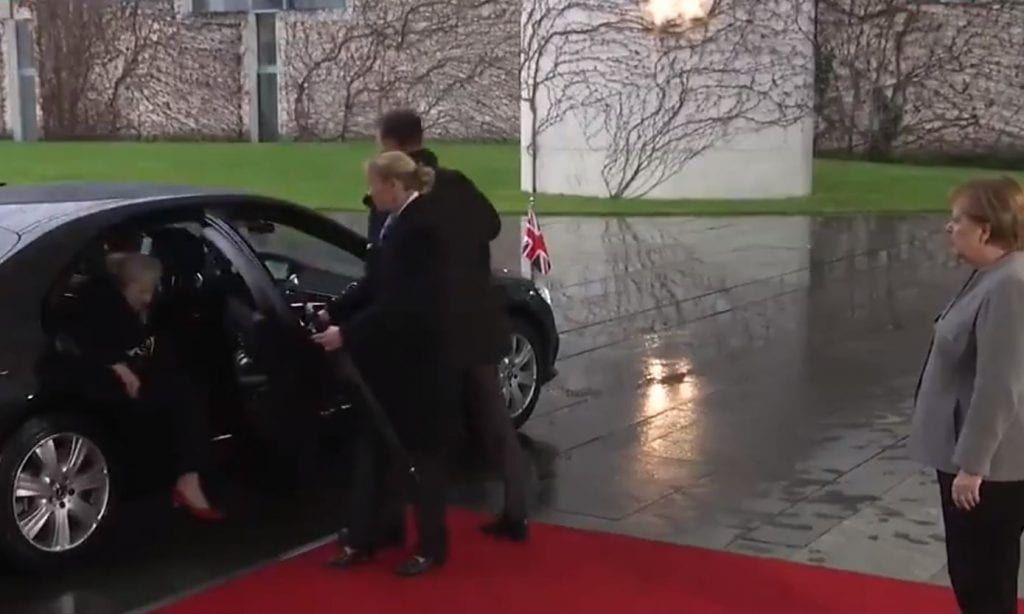 The EU insists that there is no renegotiation of the Brexit agreement.
Margaret Thatcher won a vote of no confidence by a narrow majority but resigned anyway. Whether Theresa May would remains to be seen.
KEY TIMINGS:
12 p.m: Prime Minister's Questions
12:45 p.m: Theresa May's spokesman briefs media
5 p.m: PM addresses Conservative MPs in private
6 to 8 p.m.Voting takes place in a secret ballot
After 9 p.m.Result announced