By Robert Seiler
As if Europe did not have enough corrupt, charismatic politicians who expertly undermine democratic norms to their own benefit behind a charming facade, Italy's Silvio Berlusconi is currently enjoying a political renaissance that is bad news for Italians but also for the whole of the European Union – Britain included.
Italians may have known better, but the rest of the EU thought it was rid of the "bunga bunga" premier when the crushing global debt crisis forced him from office in 2011. A conviction for tax fraud in 2013 and ouster from parliament later that year, together with a ban from holding office until 2019, seemed like the final nails in the coffin.
All the same, like a surgically reconstructed phoenix, the media magnate and four-time PM has risen again. It seems absurd the octogenarian could return to politics after a conviction for soliciting underage prostitution. And yet, political analystspredict his Forza Italia party will have a strong showing in March's election with Berlusconi prominently at the helm. He may remain barred from personally holding office, but his British lawyers are working on getting the ban overturned. Even if Berlusconi can't take the job himself, he's expected to be Italy's king maker when it comes time to form a new government.
How has Berlusconi managed to keep himself in the arena? Critically, he maintained his grip over a sprawling media empire. While in power, Berlusconi augmented his already considerable hold over Italian media to the extent of either owning or influencing six of seven major television channels in the country in a way that sparked fears for journalistic independence in Italy. He engineered the shift to "infotainment" that marginalised and ostracised serious journalism – a sea change that helped him weather otherwise career-ending scandals. Like Donald Trump, Berlusconi and his political acolytes have also proven adept at the suing the media outlets they don't already control.
It might seem remarkable that so many Italians cannot look beyond Berlusconi to fresh leaders with less baggage, but given his power over the media, it shouldn't be surprising. His ability to manipulate the national discourse in Italy set the standard for politicians elsewhere in Europe. Berlusconi counts many of those politicians, including Hungary's Viktor Orbán and the lesser known (though equally corrupt) Milo Djukanovic in Montenegro, as friends and allies. In each of their respective countries, a toxic cocktail of charisma and corruption has successfully undermined bulwarks against cronyism.
Orbán, like Berlusconi, recognises the importance of compliant media. For years, he has built up a cartel of loyal, centre-right media outlets. After starting his second stint as Prime Minister in 2010, Orbán passed a controversial media law subjugating Hungarian media to a control body whose members would be appointed by the ruling party and can impose fines for "imbalanced news coverage", or for content which it deems "insulting". Taking a page out of Berlusconi's playbook, Orbán allies have also bought up and shuttered opposition newspapers.
Orbán may be democratically elected, but he has kneecapped the judiciary, the press, and civil society as effectively as any authoritarian. Like Berlusconi, the self-proclaimed champion of "illiberal democracy" has undermined the systems designed to keep a corrupt oligarchy in check and elevated of his friends and family to positions of power.
In Montenegro's Djukanovic, Berlusconi and Orbán have an ally who can match them in terms of both political perseverance and the naked abuse of power. Djukanovic, who began his first stint as Prime Minister at age 29, has already retired from(and returned to) politics twice in his long and tumultuous career. Both his supporters and opponents are currently trying to ascertain whether he will return again to lead his Democratic Party of Socialists (DPS) in this year's presidential elections.
Another Djukanovic comeback would have serious implications for one of the EU's top membership candidates. Over the course of 25 years in power, he engineered crackdowns on media and civil society, grand corruption, and election rigging. He was even awarded the dubious honour of "Person of the Year in Organized Crime" in 2015 for turning Montenegro into the "largest kleptocracy in the world". His laundry list of transgressions includes cigarette smuggling with the Italian mafia and using a bank involved in money laundering for drug kingpins as his "personal ATM".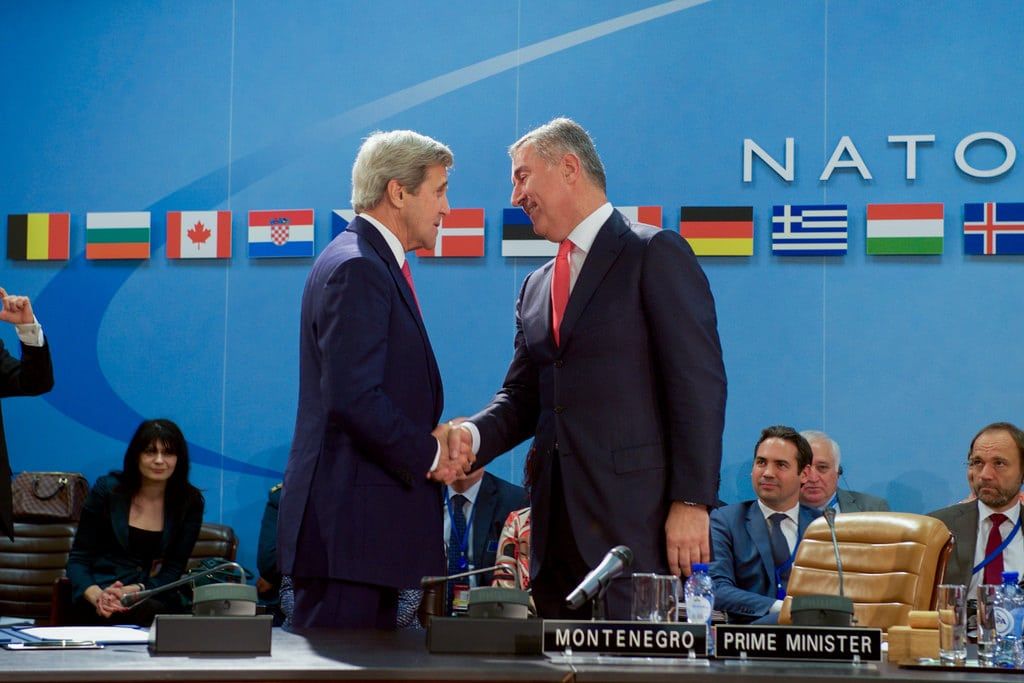 Like Orbán, Djukanovic stands accused of treating Montenegro as a family business. His connections with Berlusconi are closer: in 2011, the two were implicated in corrupt business dealings involving Montenegro's energy sector by the Montenegrin opposition. These leaders represent existential threats to civil society within their own countries, but also undermine norms of transparency and accountability across Europe. Brussels can't do to fix broken domestic politics in Rome or Budapest, butthe EU is much better-placed to use membership as both carrot and stick in dealing with Podgorica.
To translate that leverage into palpable change, however, European policymakers need to see through Djukanovic's pro-Western rhetoric. In the past, European leaders (Tony Blair included) have indulged his promises of progress and "stability" and allowed him to put off meaningful democratic reform. With the Commission recently announcing a road map to bring Montenegro into the EU by 2025, now would be a highly inopportune moment for the country to revert back to its old ways.
Is there a role for the UK to play in all this? Most certainly. Britain will be hosting an EU summit on the western Balkans (which includes Montenegro) this coming July, and has traditionally been the loudest voice in favour of expanded Balkan membership. As the Lords select committee on international relations made quite clear last month, the UK has a responsibility to "promote stability and democratic reform" in the region and protect the advances made since the 1990s. It's a welcome signal that Brexit needn't spell the end of cooperation on civil society issues, but it will take more than signals to keep the growing alliance of cronyistic populists in check.
RELATED 
Photo emerges of Russian exposed as spy with "good friend" Boris Johnson
Faith leaders ask Home Secretary Amber Rudd for time limit on "inhumane" indefinite immigration detention