The disappearance of journalist Jamal Khashoggi has had a seemingly remarkable effect on Britain's policy toward the Kingdom of Saudi Arabia. Even if its response was slow in the beginning, London now sent an explicit warning to Riyadh to "provide a complete and detailed response" to the matter. This was in addition to International Trade Secretary Liam Fox and US Treasury Secretary Steve Mnuchin's announcement to boycott a major investment conference in Riyadh hosted by Crown Prince Mohammed bin Salman to promote his "Vision 2030" reform agenda.
Next to several high-profile individuals and firms distancing themselves from the Saudis, the foreign secretaries from France and Germany quickly followed London's lead and upped diplomatic pressure by requesting a full account of the journalist's disappearance. Even US President Trump joined the fray, threatening sanctions on Saudi Arabia if Khashoggi were revealed to be murdered.
Judging from these developments, it appears that Britain and other Western governments are finally set to change their approach to Saudi relations. The Western world is displaying rare unity in its collective condemnation ofKhashoggi's fate – and taking comprehensive action against the Saudi Kingdom has been long overdue. After all, Britain and its allies have looked the other way for too long, missing glaring opportunities to act on multiple occasions. This is despite the fact that Riyadh has not lived up to its reformist promise for some time.
The Khashoggi case is merely the latest manifestation of this, since the ongoing battle to isolate neighbouring Qatar has given ample opportunity to stand up against Saudi Arabia before. The Qatar standoff began after Saudi Arabia led a coalition of Bahrain, Egypt and UAE to abruptly cut off all diplomatic and trade ties with the tiny Gulf state in June 2017. This was followed by the expulsion of Qataris, the freezing of assets, travel bans and the demand to shut down Qatari-based news outlet Al-Jazeera.
Furthermore, the political blockade is soon to become a geological one. Saudi Arabia announced plans to construct a canal that would effectively turn the entire Qatari emirate into an island. Five companies have already been invited to bid for the project, with the 60km canal set to host a tourist resort, nuclear waste dump and a Saudi military base.
At the same time, the Crown Prince is maintaining social order with an iron fist, through a sweeping crackdown on activists, clerics and journalists just months after becoming heir-apparent. Although celebrated for dropping the driving ban for women in June this year, more than a dozen women's rights campaigners have been targeted, including Samar Badawi, a recipient of the International Women of Courage Award in 2012 for her work against Saudi's male guardianship system.
However, the audacity on display surrounding Khashoggi marks so stark a point of departure from the status quo that Britain needs to seriously rethink its bilateral relations. For starters, the UK could make a statement by halting arms deliveries. Britain has played a major role in supplying weapons to Riyadh for its war in Yemen. London insists that arms deliveries are carefully scrutinised and approved on a case-by-case basis. But the fact that weapons worth hundreds of millions of pounds were sold to the Saudis under an obscure licencing system that significantly impedes the tracking of arms, renders this claim dubious. Under this system, the UK almost doubled its arms sales to countries on its own human rights blacklist, with Saudi Arabia being among the biggest customers.
White Hall is hardly the sole arms supplier, with Germany approving the delivery of controversial weapons systems to Saudi Arabia, despite a self-imposed January ban on arms sales to countries involved in the Yemen conflict. And as a result, Saudi Arabia is acutely aware of its importance as a customer, as well as an economic and strategic partner.
The country subsequently wasted no time dealing this card in the face of Western adversity. Riyadh warned of "its total rejection of any threats and attempts to undermine it, whether by threatening to impose economic sanctions, using political pressures, or repeating false accusations" and threatening to "respond with greater action". The Saudi threat was clear and unmistakable: London, Berlin and Washington have too much to lose from slumping relations.
Riyadh's threat to respond to sanctions in kind puts Great Britain in a tricky situation, because it comes at a particularly vulnerable moment. With Brexit panic looming over the country and an omnipresent sense of dread pervading the cabinet of PM Theresa May, the promise of Saudi wealth pouring into the British economy has proved too tempting to pass up.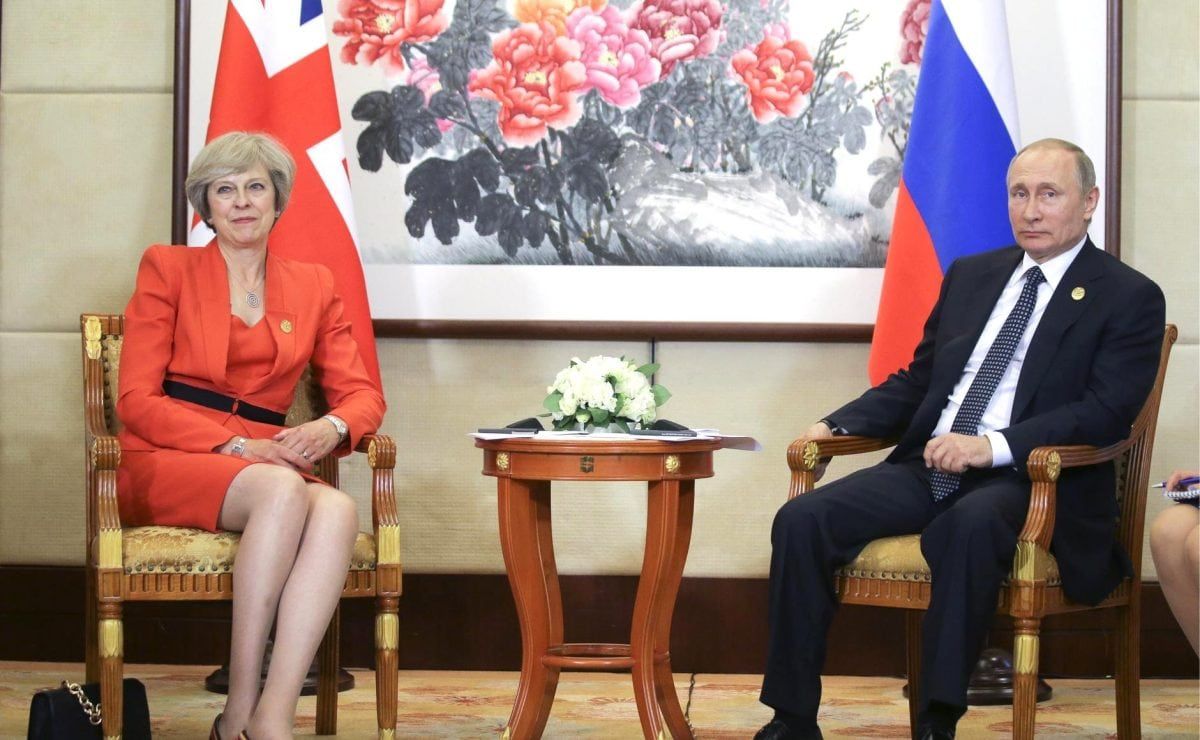 No wonder that May has done her best to secure strong trade links with the Saudi Kingdom. On her Middle East visit in 2017, she stressed that she counts on Riyadh's support of the British economy, predicting that Saudi investments will contribute to economic stability and job growth in the UK after Brexit.
Bin Salman returned the favour during his visit to London in March, where he signalled his interest to conclude $100 million of trade deals over the next decade, with a view to develop long-term trade and investments ties worth £65 billion. Furthermore, he pitched his country as the UK's gateway to a post-Brexit partnership sphere encompassing Africa and the Middle East.
Standing up to Saudi Arabia and Crown Prince Mohammed means jeopardising these prospects. Yet the circumstances surrounding Khashoggi's disappearance are too egregious to go unchecked. If the UK and its allies are truly serious about human rights and condemning Saudi's actions, the only way to make a point is to hit the Middle Eastern Kingdom where it hurts: diplomatic pressure and sanctions must be drawn up against the kingdom's threats of retaliation. The UK must not lose its integrity for fear of economic pain.
By Robert Seiler