By Kate Grant, CEO of Fistula Foundation
Last October in Kenya, a woman named Elizabeth bid farewell to her family and friends. She told them she would not return home until the incontinence she'd suffered for 21 years was cured. She set off to a nearby town, where a local community outreach group had organised a screening for women like her, who had symptoms of obstetric fistula, a devastating injury caused by childbirth that renders women incontinent until they can access reparative surgery.
The very day she was screened, Elizabeth was driven to the Gynocare Women's and Fistula Hospital, where she received free surgery that restored her health. True to her word, Elizabeth returned home, finally free of the incontinence she had endured for more than two decades.
This process of healing and hope is exactly what we set out to put in place in 2014 when Fistula Foundation partnered with Astellas Pharma EMEA to develop Action on Fistula, a programme created to transform the fistula treatment landscape in Kenya.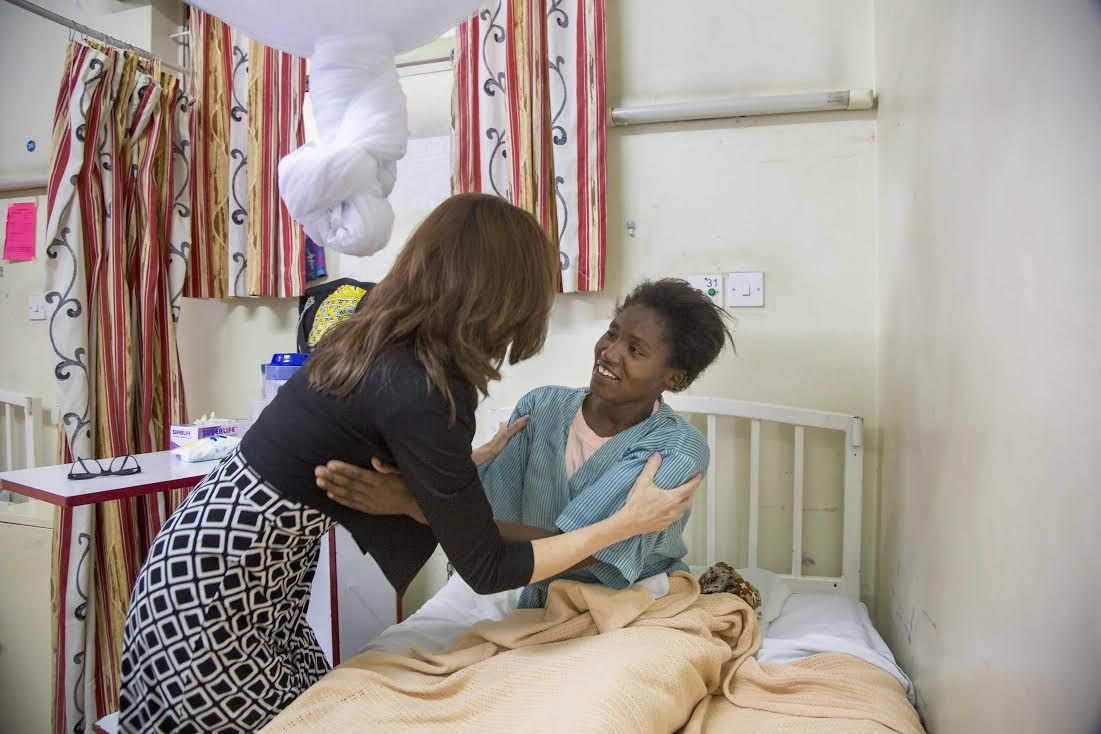 Obstetric fistula is an agonising condition caused by prolonged obstructed labour, leading to faecal or urinary incontinence, or both. Alongside significant physical suffering, one of the toughest aspects of fistula is stigma. Tragically, a woman with fistula is often rejected by her husband and pushed out of her village to live in isolation, because they cannot stand her smell.
This condition used to be common in the west until the early part of the 20th century but thanks to the availability of emergency obstetric care and interventions such as C-sections, fistula is now rare in developed nations.
But that is not the case in some developing countries, where there are an estimated one million cases globally. Fistula most commonly occurs among women who live in low-resource countries, who give birth without access to medical help. Many women who develop fistula live in rural communities and are not aware help is available or are unable to to reach treatment.
We decided to focus the efforts of Action on Fistula on Kenya, as fistula is a significant issue here: The United Nations Population Fund has estimated 3,000 new cases of fistula occur annually and only 7.5% of women with fistula in Kenya are able to access treatment, creating as many as 30,000 backlogged cases.
Our strategy was to tackle this through building in-country capacity to recognise and treat women, through a nationwide Fistula Treatment Network. We developed a comprehensive plan to train more fistula surgeons, extend access to services and build a stakeholder outreach programme to educate communities about fistula and identify patients and bring them in for treatment.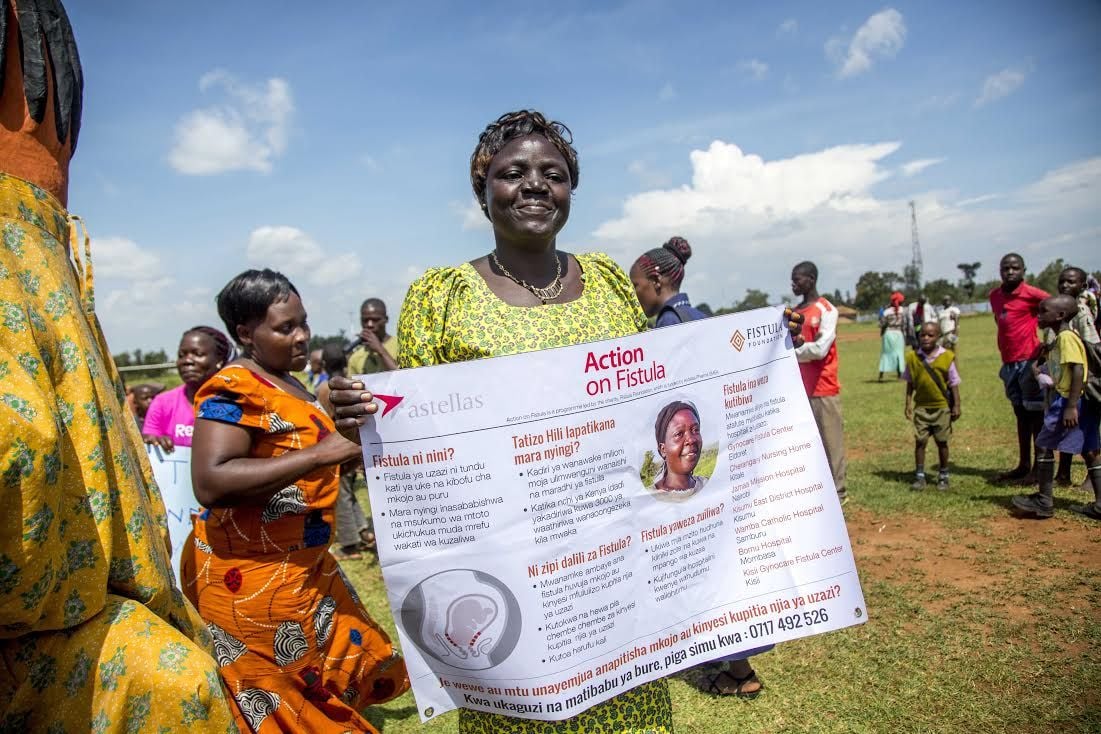 Over 2,300 lives transformed
Astellas' investment in Fistula Foundation has done something truly transformational. Not just for Kenya and the women who are suffering but for the field of fistula treatment. This partnership enabled us to transform the treatment landscape, from facilities that worked largely in a vacuum, to a country-wide network of six facilities offering regular fistula treatment. We were also able to train six new Kenyan fistula surgeons, to global competency standards set by FIGO (the International Federation of Gynecology and Obstetrics) and there are now outreach partners working in 43 of Kenya's 47 counties. The system we have built has achieved remarkable results, enabling us to treat more than 2,300 women – almost double the number of women we initially set out to help when we launched this programme three years ago.
Through its collaborative, community-based approach, the programme's impact stretches far beyond its benefit to individual women. Action on Fistula's major outreach programme educates couples, families and entire communities on fistula to destigmatise the condition. Since the programme launched, five local organisations have trained 222 community health workers to identify and encourage patients to access treatment. They have also conducted 6,545 outreach activities and reached 412,000 community members. Importantly, male community leaders and husbands are included in outreach campaigns helping underscore the importance of accessing medical treatment, and to dispel harmful myths about the causes.
Building a fistula treatment legacy
We estimate that by May 23, 2017, the end of phase I of this programme, we will have delivered life-changing fistula treatment to double the number of women we initially set out to achieve. Word is spreading that help is available, and we know this programme is making a real difference in transforming the fistula treatment landscape throughout Kenya.
I am very proud of what has been achieved through Action on Fistula and hope it sets a precedent for the way corporations, NGOs and citizens can join together to identify and tackle global problems. It is only through partnership that we can effectively tackle complex issues like fistula and end the suffering that it causes to so many lives.
Read "East Africa Famine Crisis – "They prefer to feed themselves, not be fed, to be independent, not dependent" Click Here
Photocredit ©Georgina Goodwin / Fistula Foundation