A woman was terrified when she heard an intruder breaking into her home – and found an ALLIGATOR in her kitchen.
The 11ft monster crept into her home by breaking a window and slithered on to her kitchen floor.
The homeowner heard a bang and crept downstairs fearing she'd find a burglar – but instead she found the beast hissing with its mouth wide open.
Terrified, she phoned Clearwater Police Department for help, who attended the scene along with an animal trapper.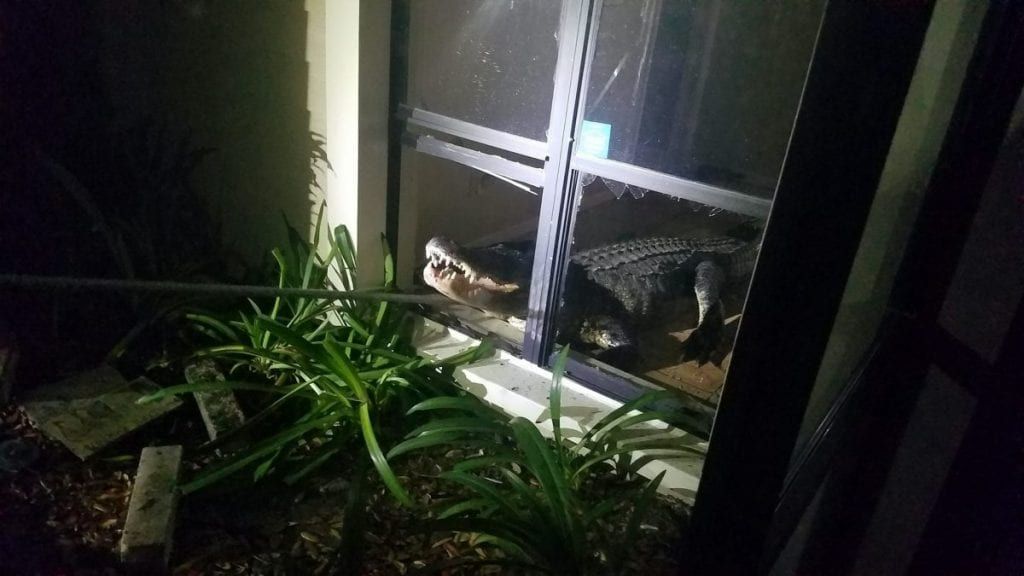 Photographs taken by the police show how the alligator had broke through a glass window and knocked over furniture in the kitchen, in Florida.
Clearwater Police Department communications officer, Joelle Castelli, said: "It's unusual for a gator to break in like this. It was a dangerous situation.
"It was hissing in an aggressive manner. We did attend with an animal trapper who secured the animal and took it away.
"It was first spotted acting aggressively in the street by a newspaper seller. She heard a loud bang and phoned 111.
"The homeowner then phoned because she thought there was an intruder.
"She ran downstairs and found an alligator in her kitchen."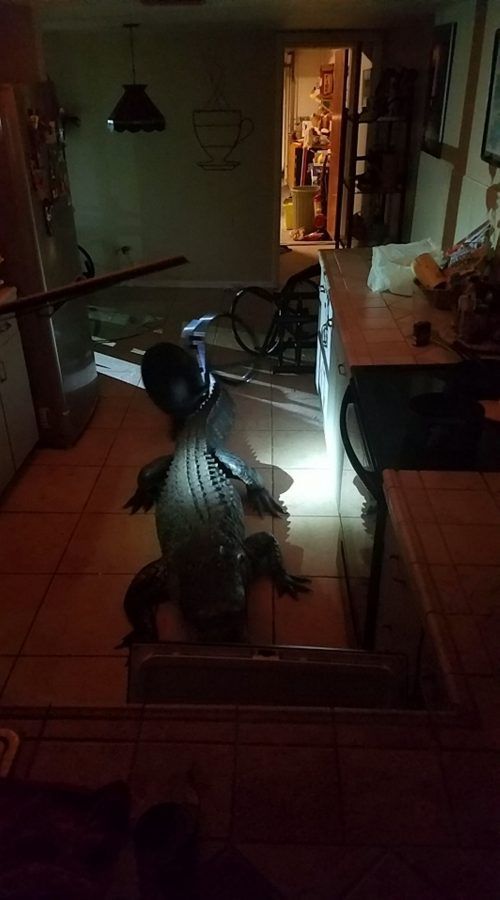 The break in happened at around 3.45am on Friday.
It is thought there are around 1.3 million alligators living in Florida, most of which are wild animals which live in swamps and shallow waters.
Gators often come into close contact with humans and there have been many documented incidents of alligators finding their way into swimming pools and gardens.
On this occasion, the animal trapper successfully managed to safely secure the alligator by taping its mouth shut.
It was taken away and will be released back into the wild.